Visiting the spa resort of Abano with your children
Hotel Terme Venezia is perfect for youngsters, too
Children are especially welcome at Hotel Terme Venezia. We offer everything necessary to make sure that they have fun, leaving you to enjoy a relaxing, carefree holiday.
Family rooms
---
We offer families a range of triple and quadruple rooms complete with children's beds or cots. If you wish, you can book two communicating rooms: the kids will feel more independent and you will have some privacy.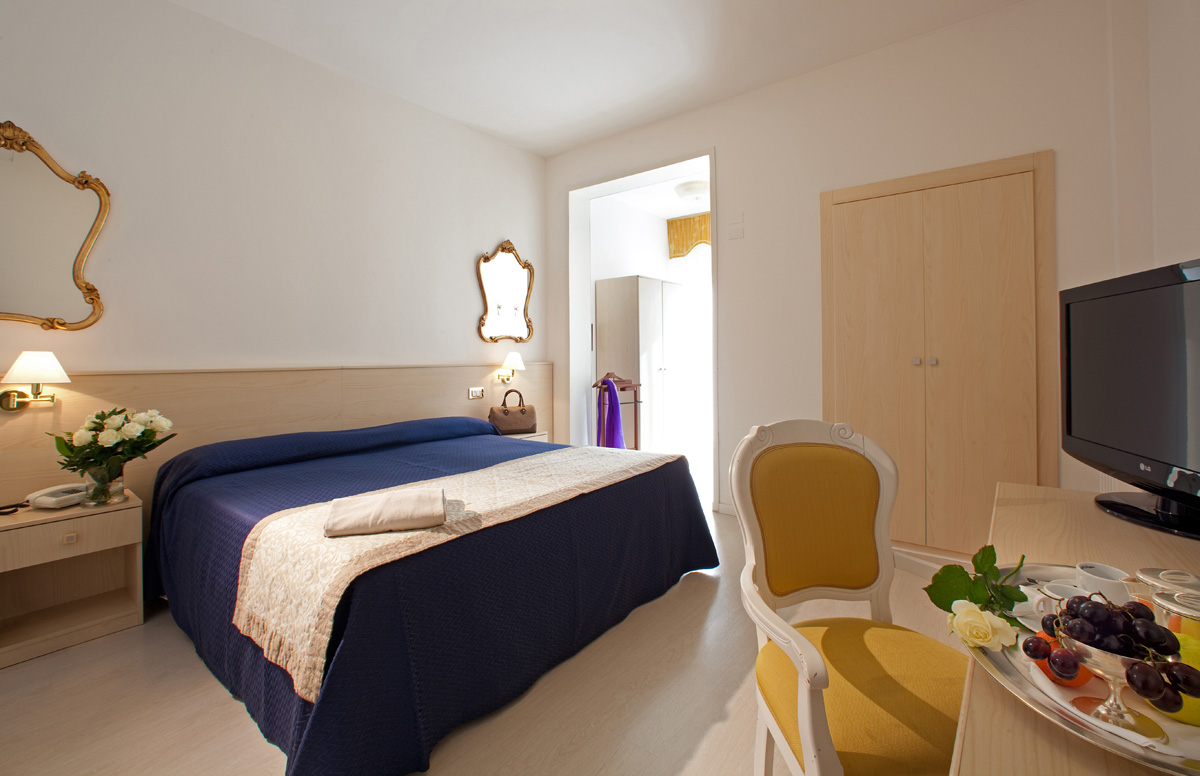 Childminder service
---
A childminder (babysitting) service is available 24/7 to give you complete freedom during the day, or even to allow you to enjoy a romantic evening with your partner.
Dishes designed for little mouths
---
On request, the chefs at the Rialto restaurant can make dishes using recipes that meet the needs of your children. Please let the staff know if you would like to use this service.