Mud bath therapy treatments
A unique wellness ritual in Abano Terme
The treatments on offer at Hotel Terme Venezia include mud bath therapy.
This unique revitalising experience combines the benefits of mud with those of thermal baths.
Mud therapy
---
Thermal mud, which is unrivalled for its world-famous anti-inflammatory, pain-killing properties, is applied directly onto the skin at a temperature of between 39° and 42°C for a period of between 15 and 20 minutes.
Mud treatments are particularly recommended not only for the natural healing and prevention of conditions affecting the joints and for blemishes on the skin, but also for those who want to savour a rejuvenating experience, far from the stresses and strains of daily life.
Balneotherapy
---
After the application of the mud, you are immersed in a thermal water bath – with or without ozone – at a temperature of around 37°C.
The thermal bath helps loosen the muscles and aids relaxation, making the most of the soothing action of the mud applied earlier.
After 15 or 20 minutes, you are helped to dry off and given a soft bathrobe before taking a moment of complete rest. In this purification phase, the body releases the toxins and the accumulated heat.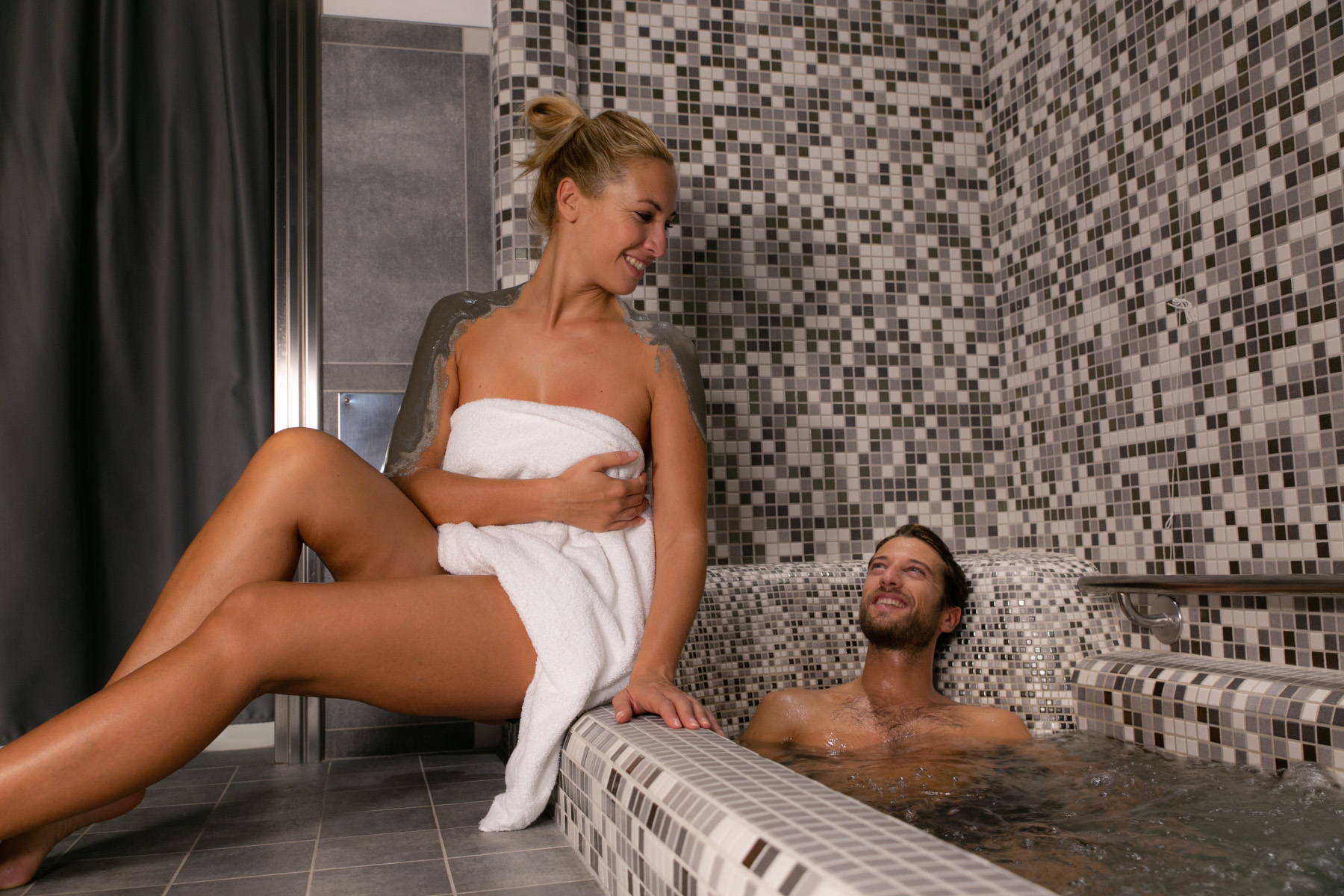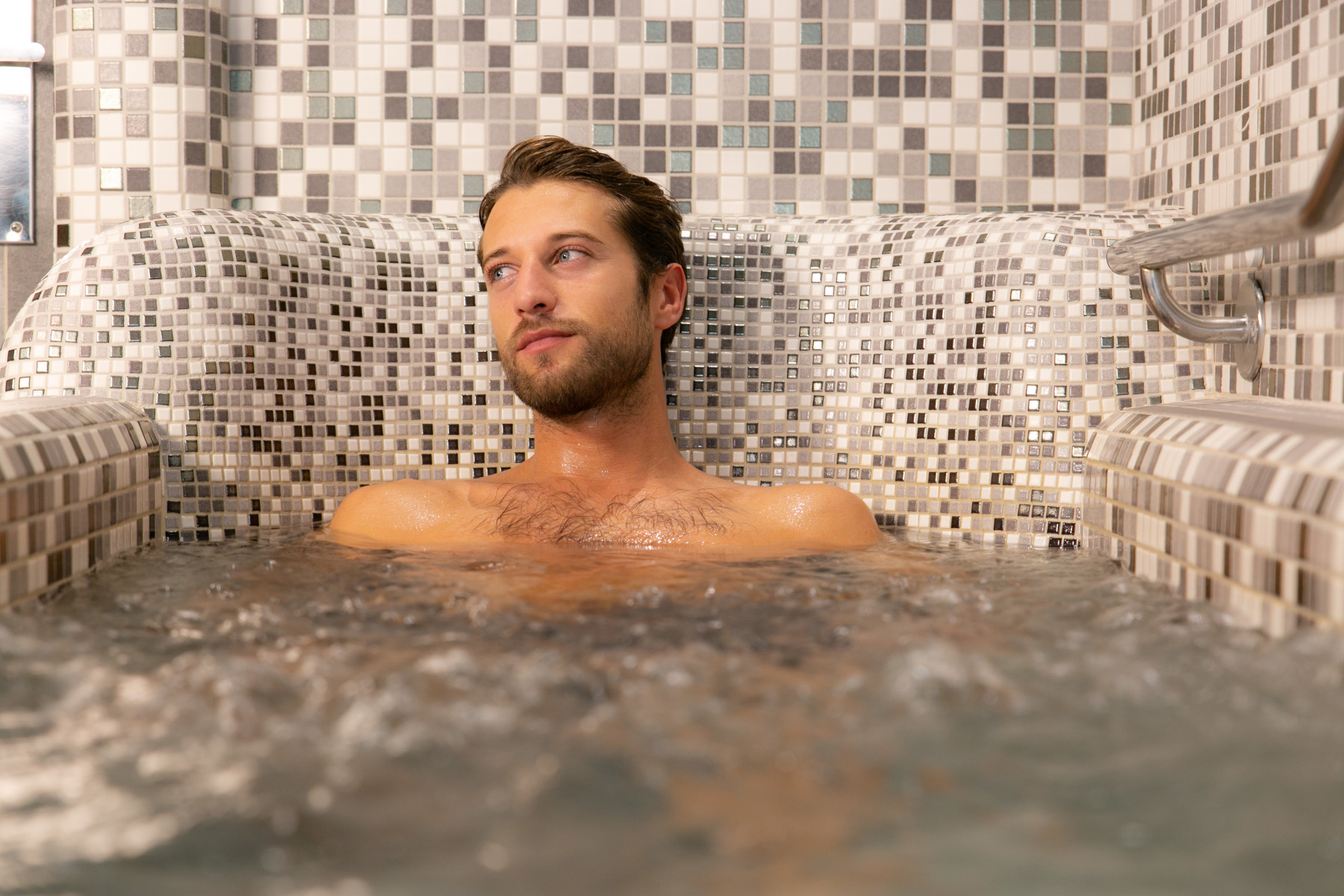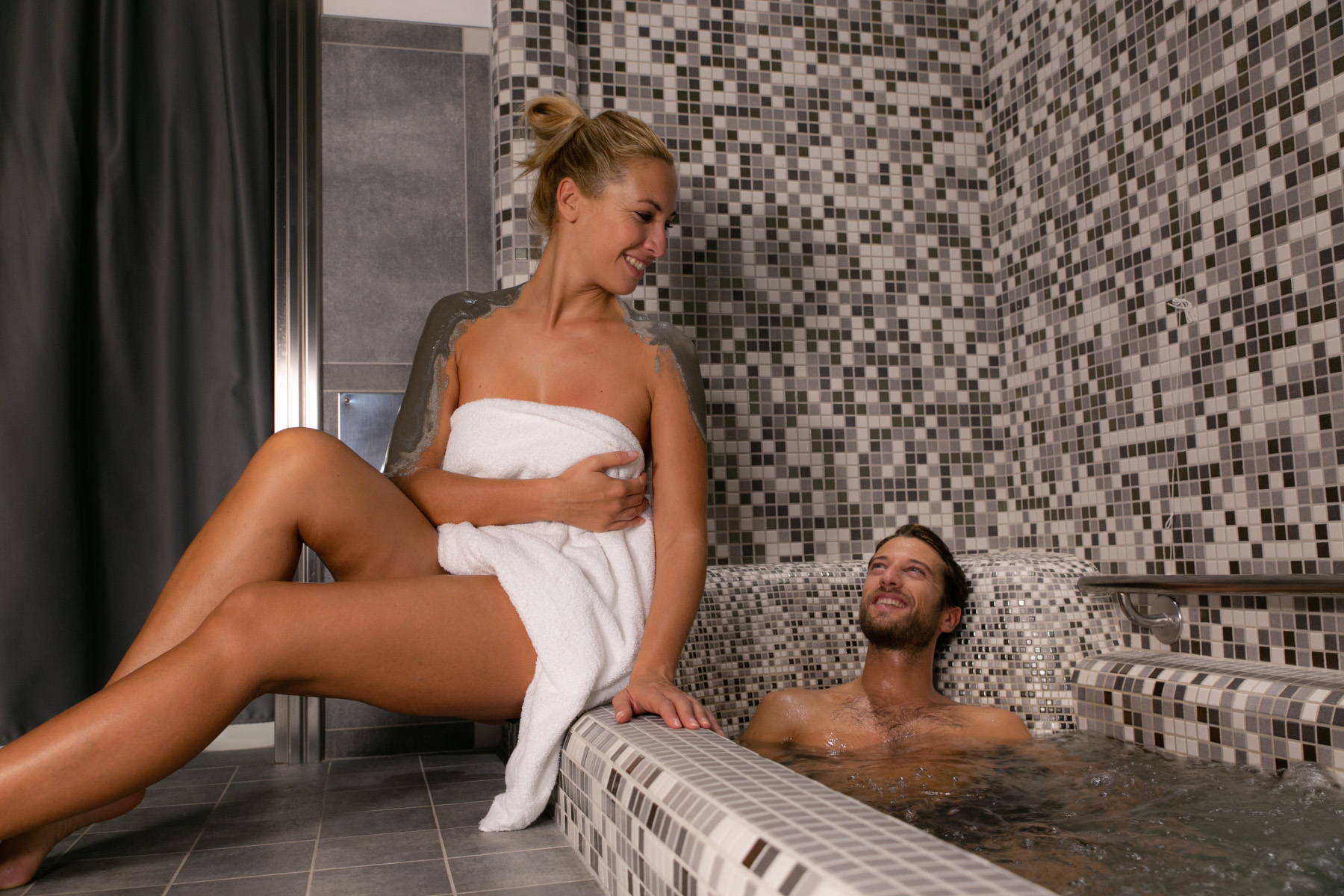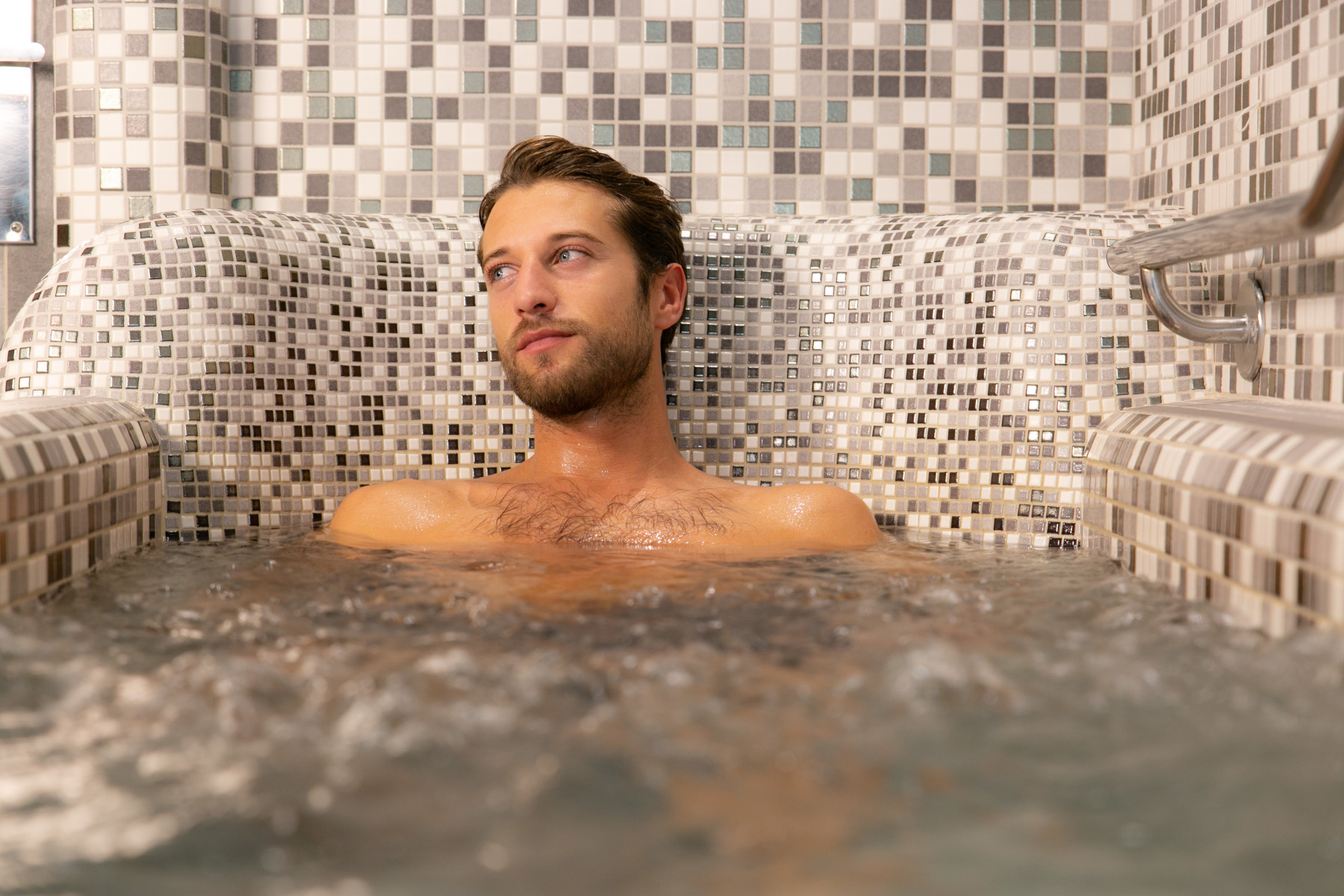 Therapeutic massage
---
The next phase is a therapeutic thermal massage that enhances the loosening, myorelaxant benefits generated by the mud bath therapy.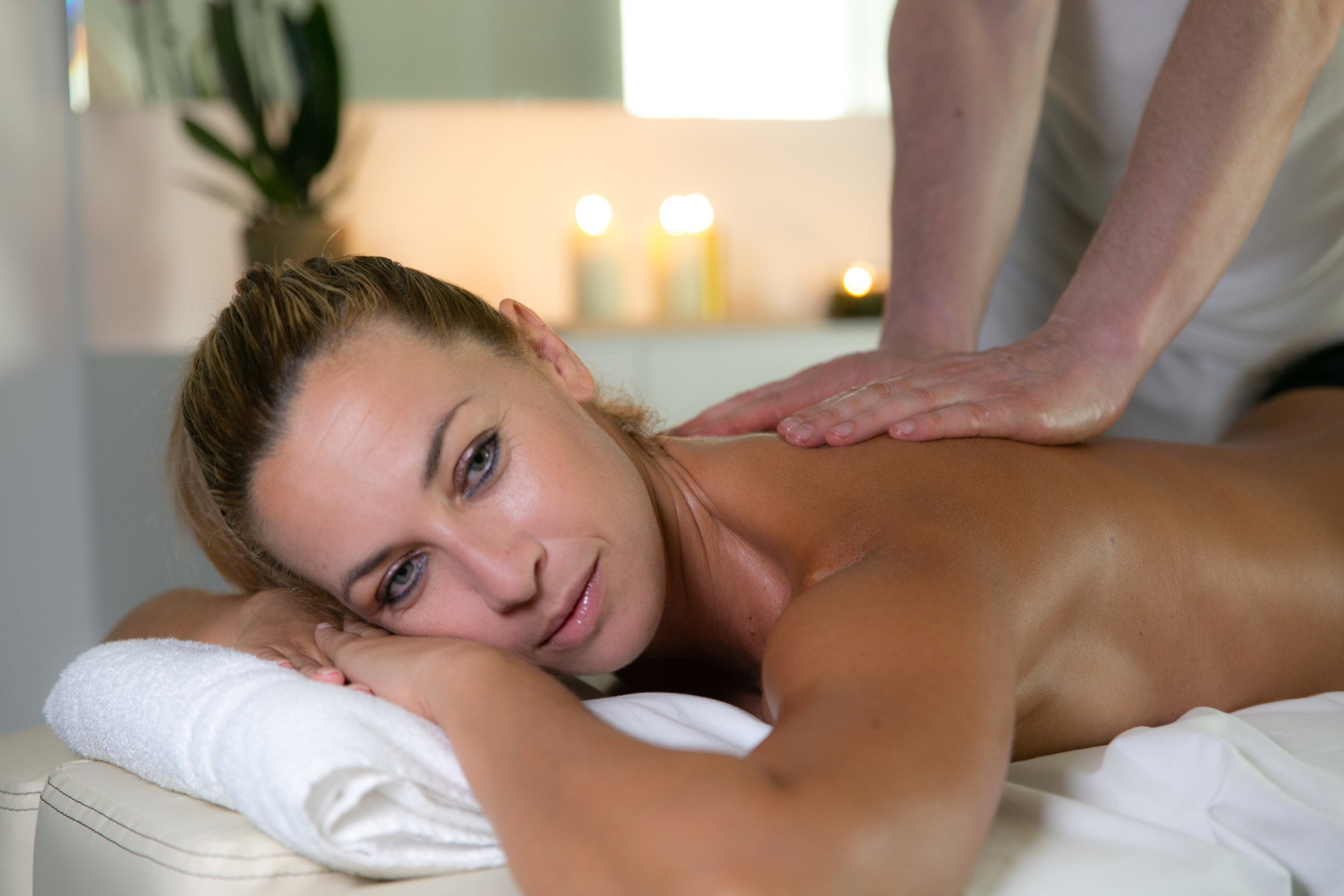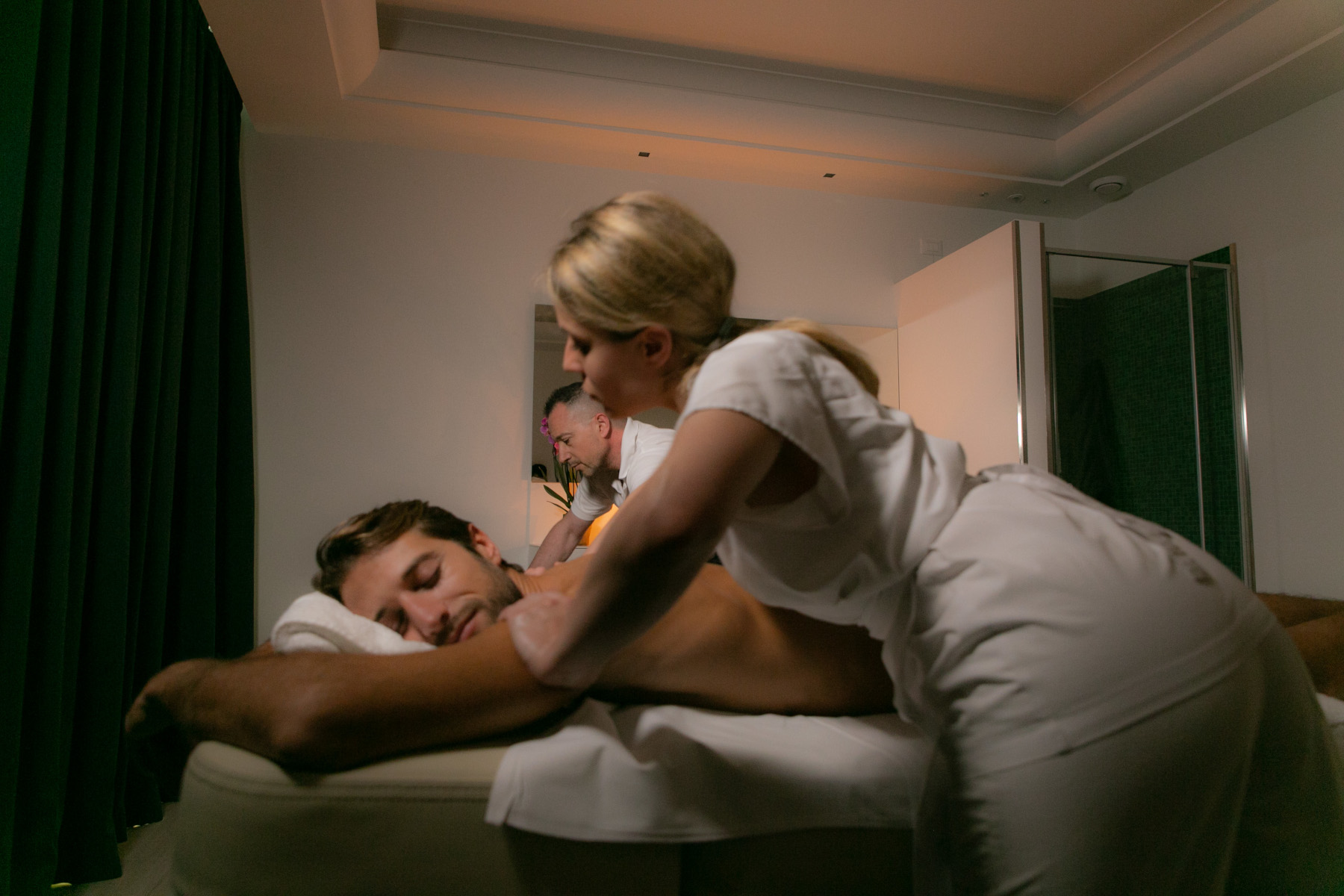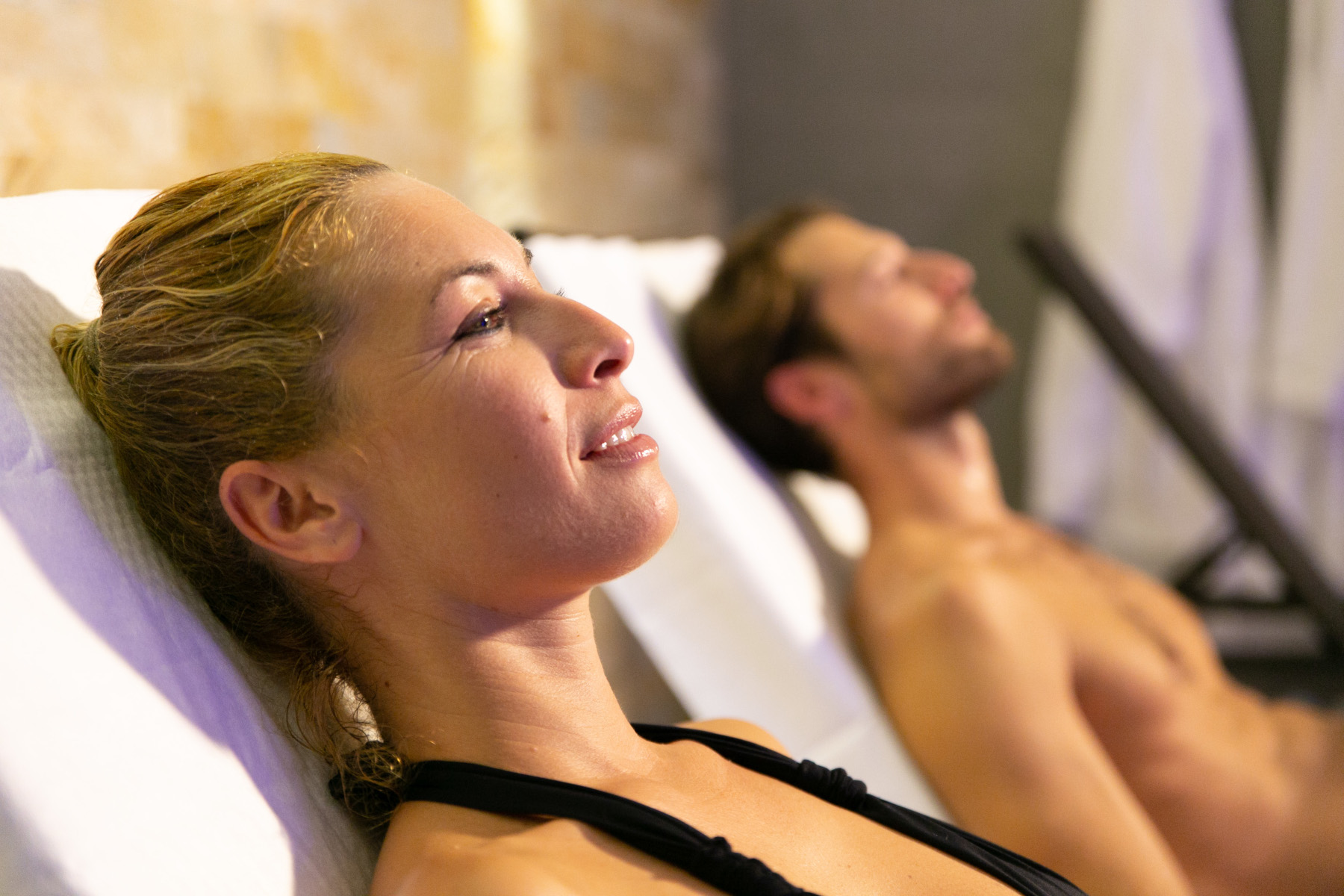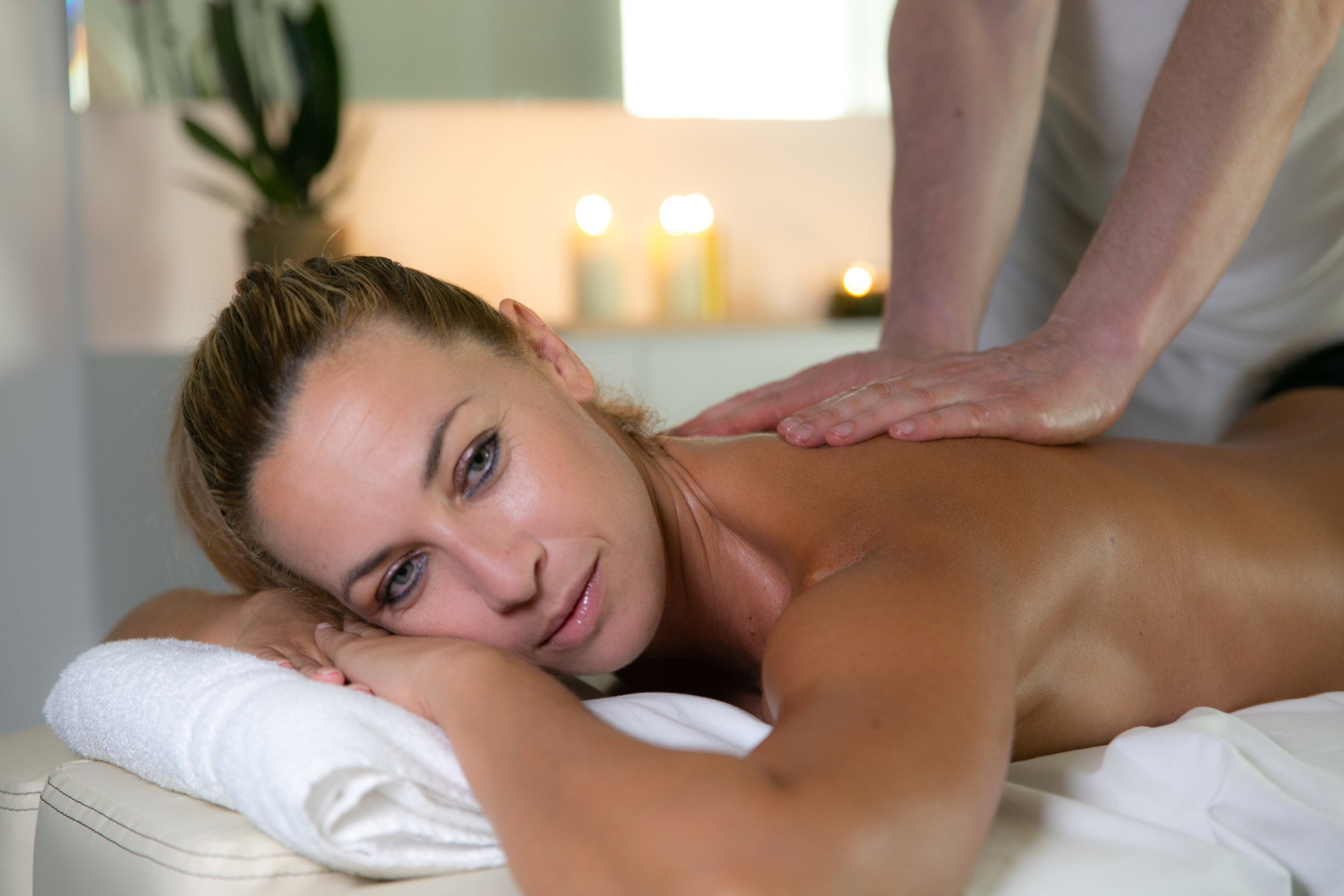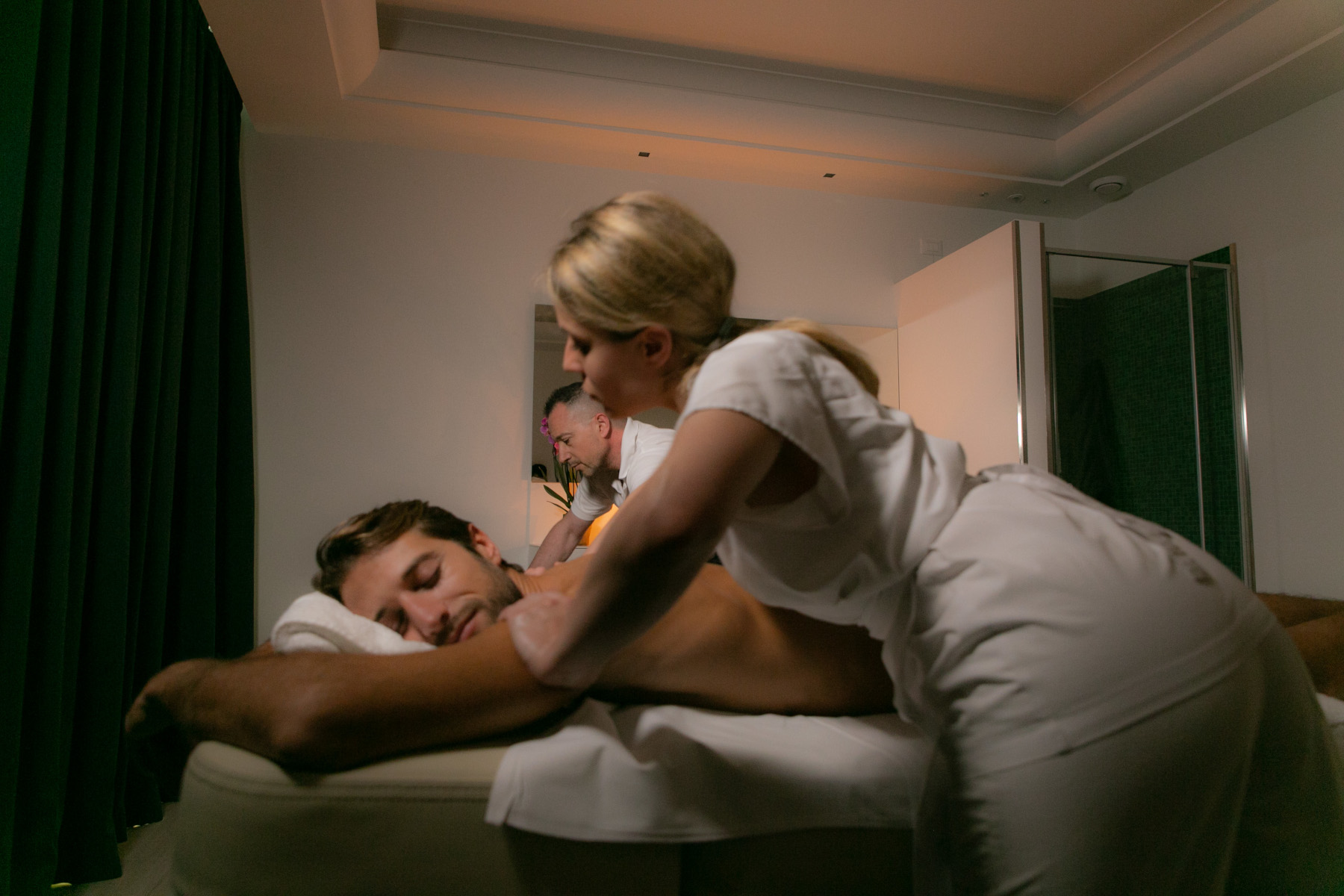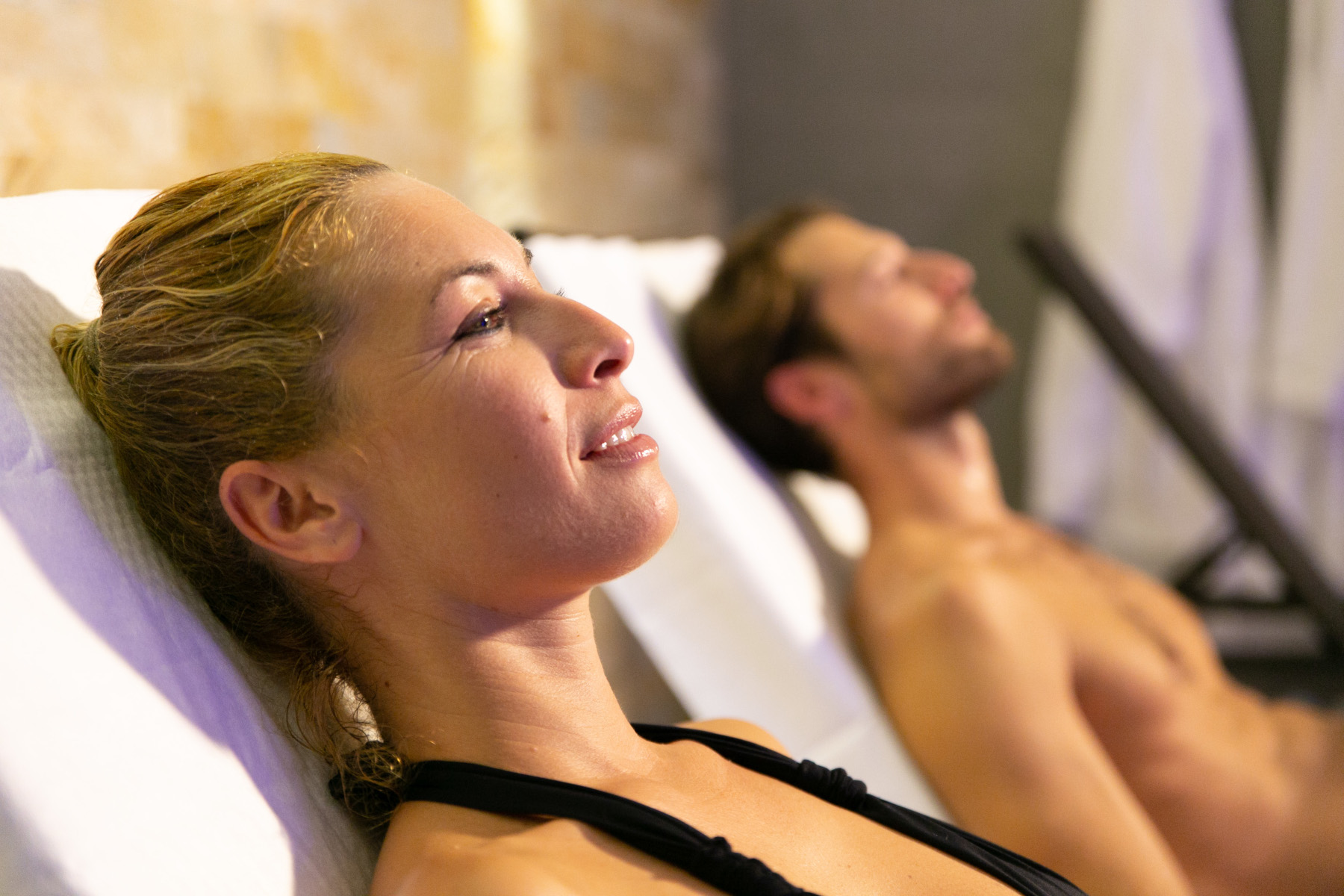 WOULD YOU LIKE TO BOOK A MUD-BATH THERAPY TREATMENT?
Mud-bath sessions are available every day, and prior booking is required.
If you need more information or you would like to make an appointment, please get in touch. We will be delighted to help you.
Book a mud therapy session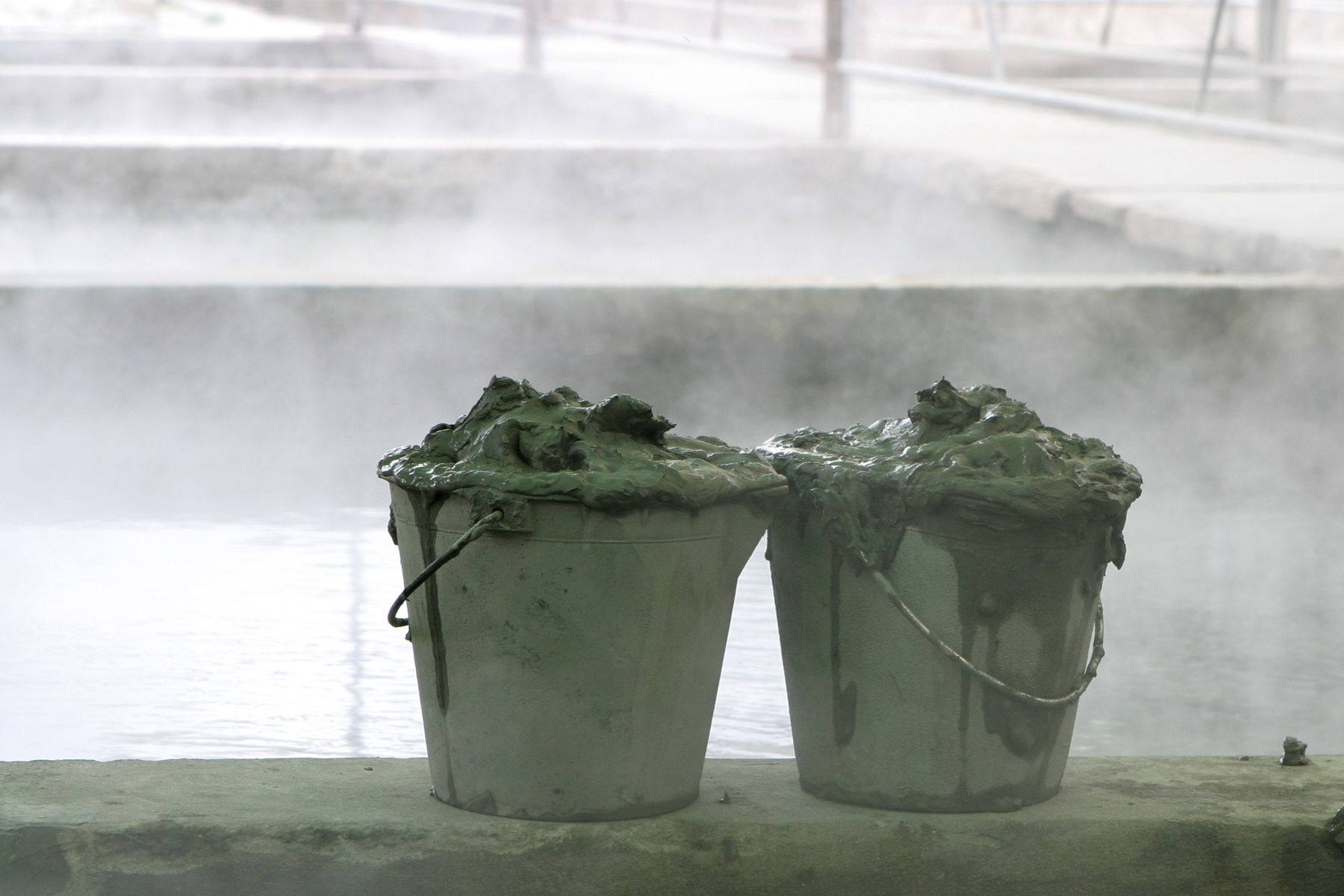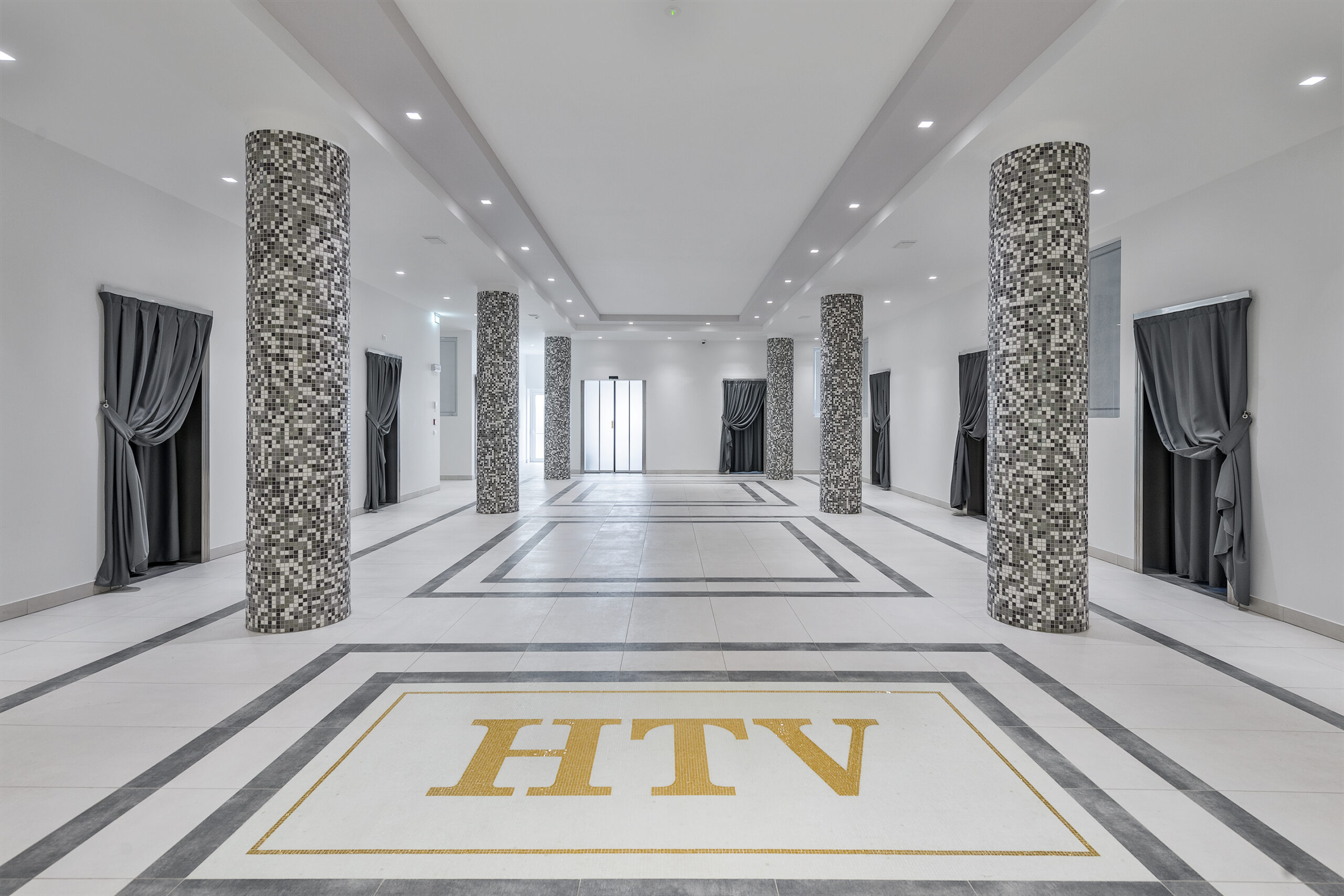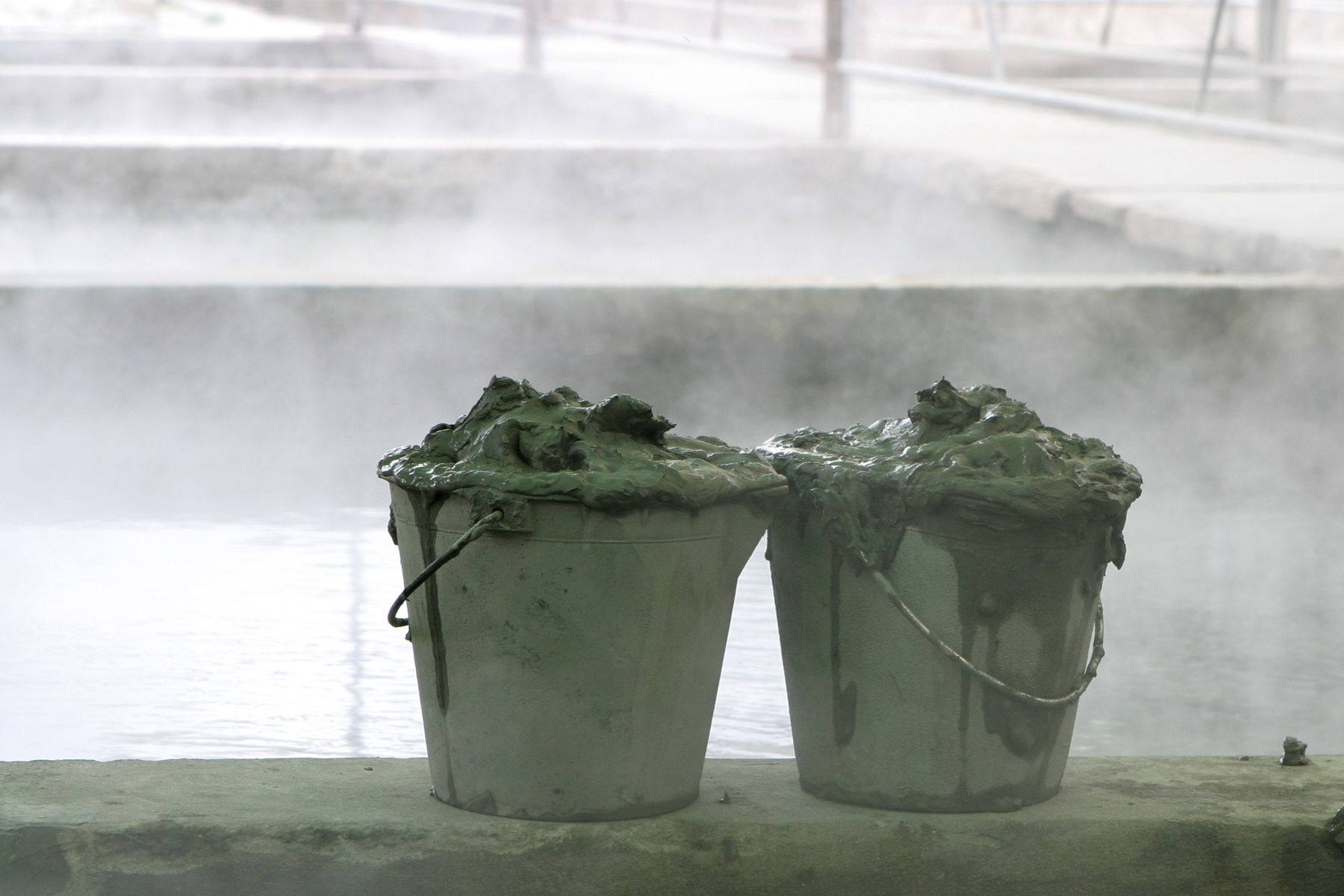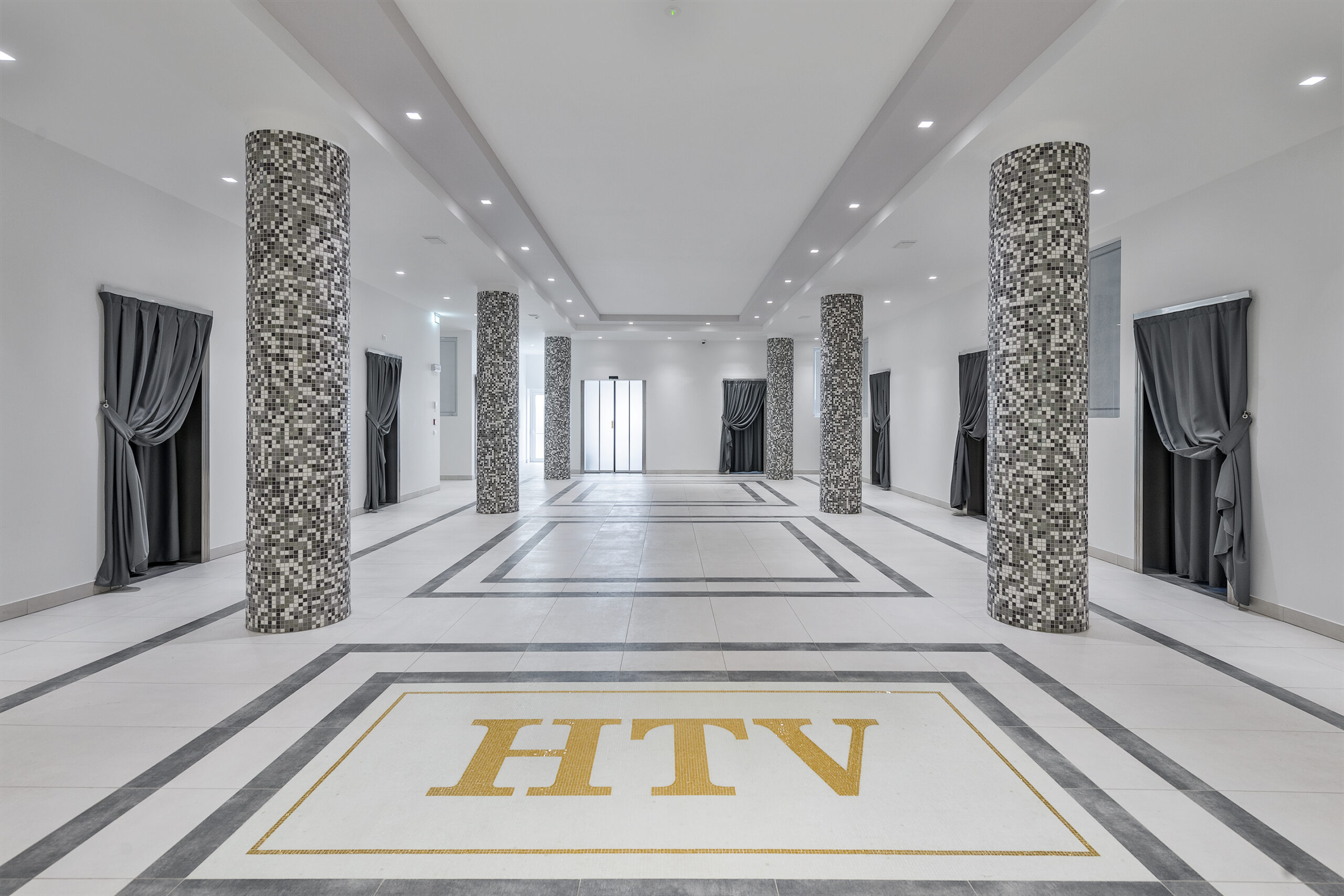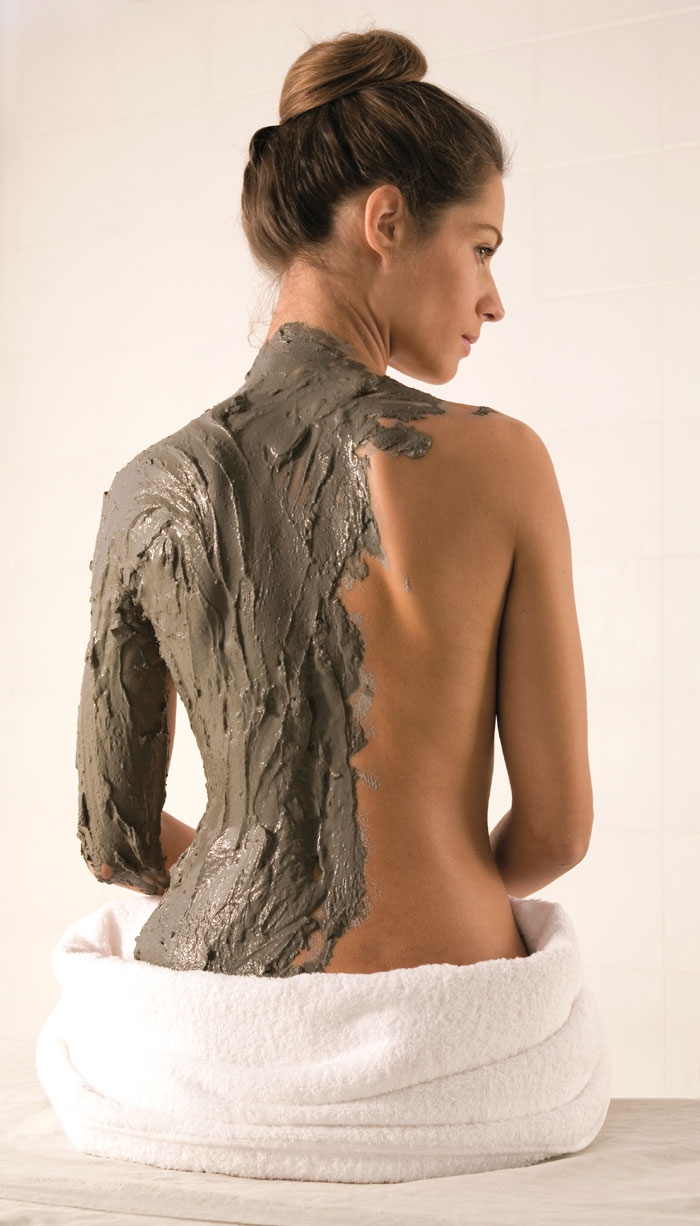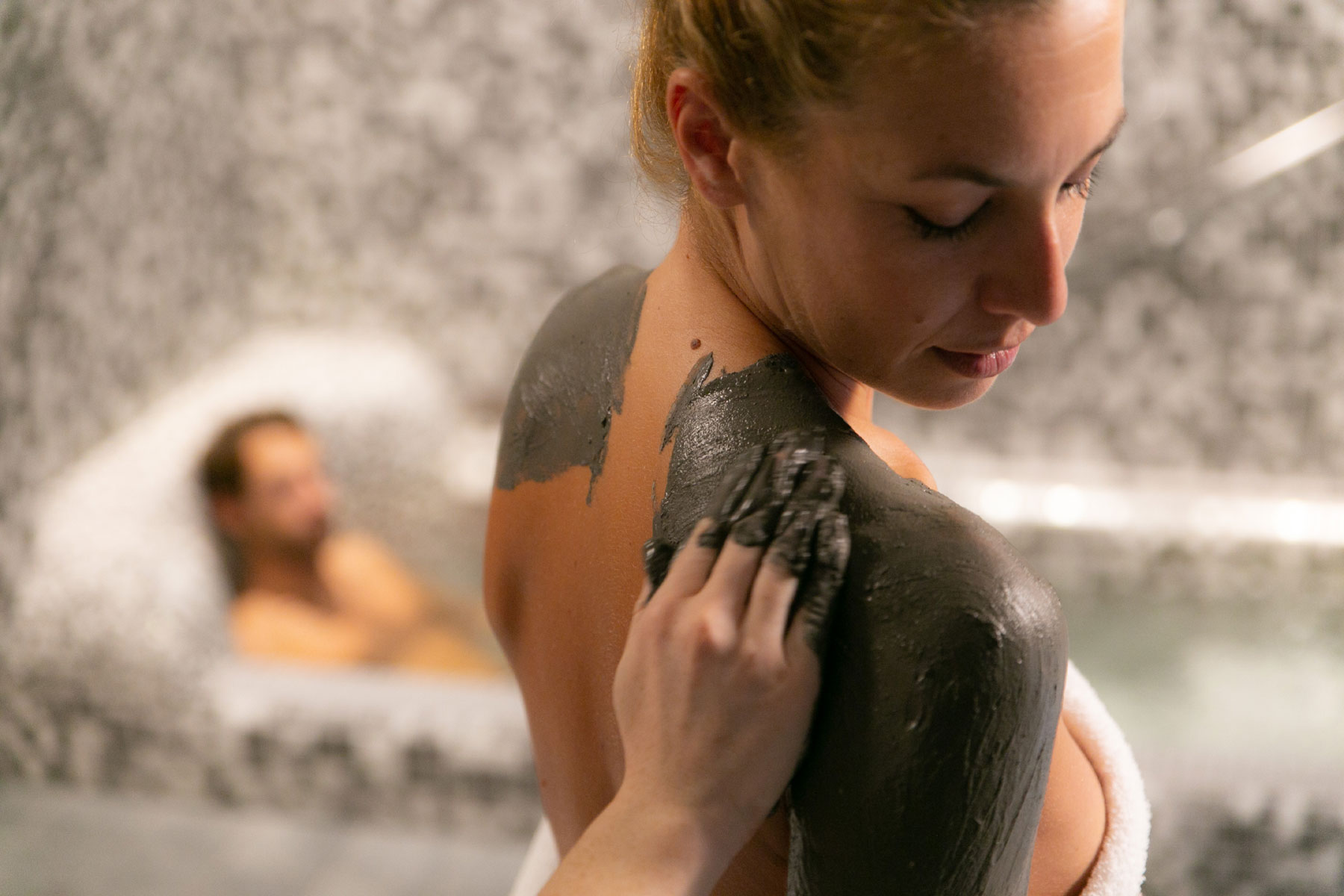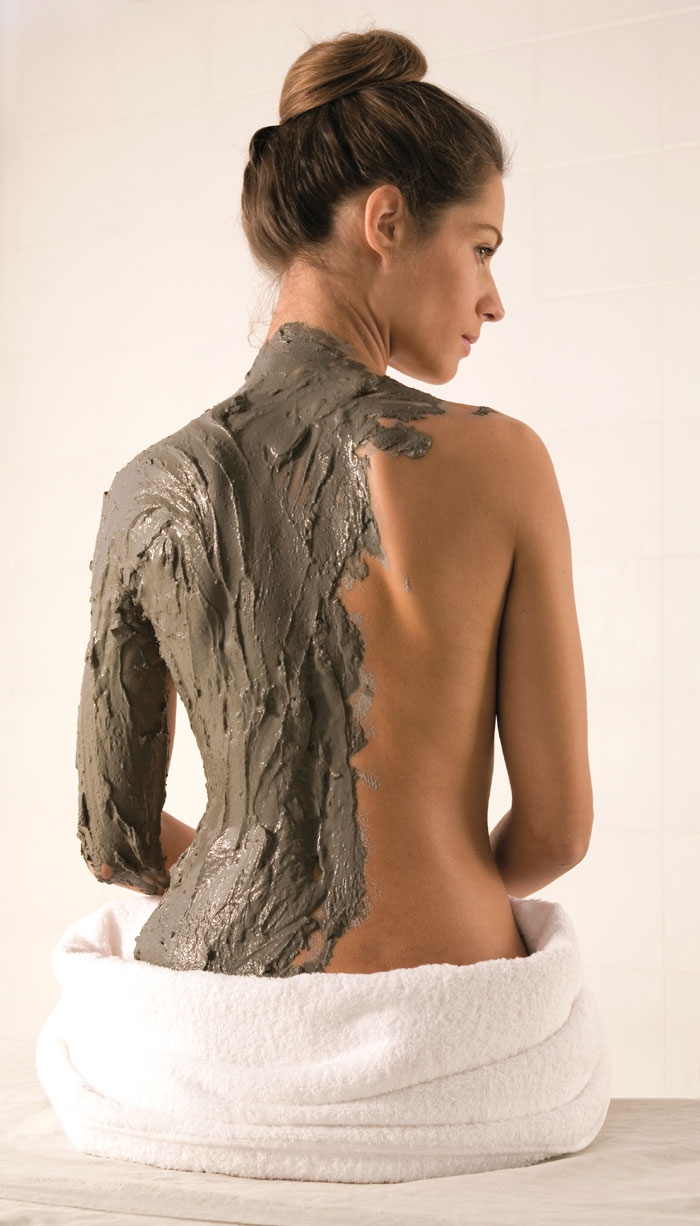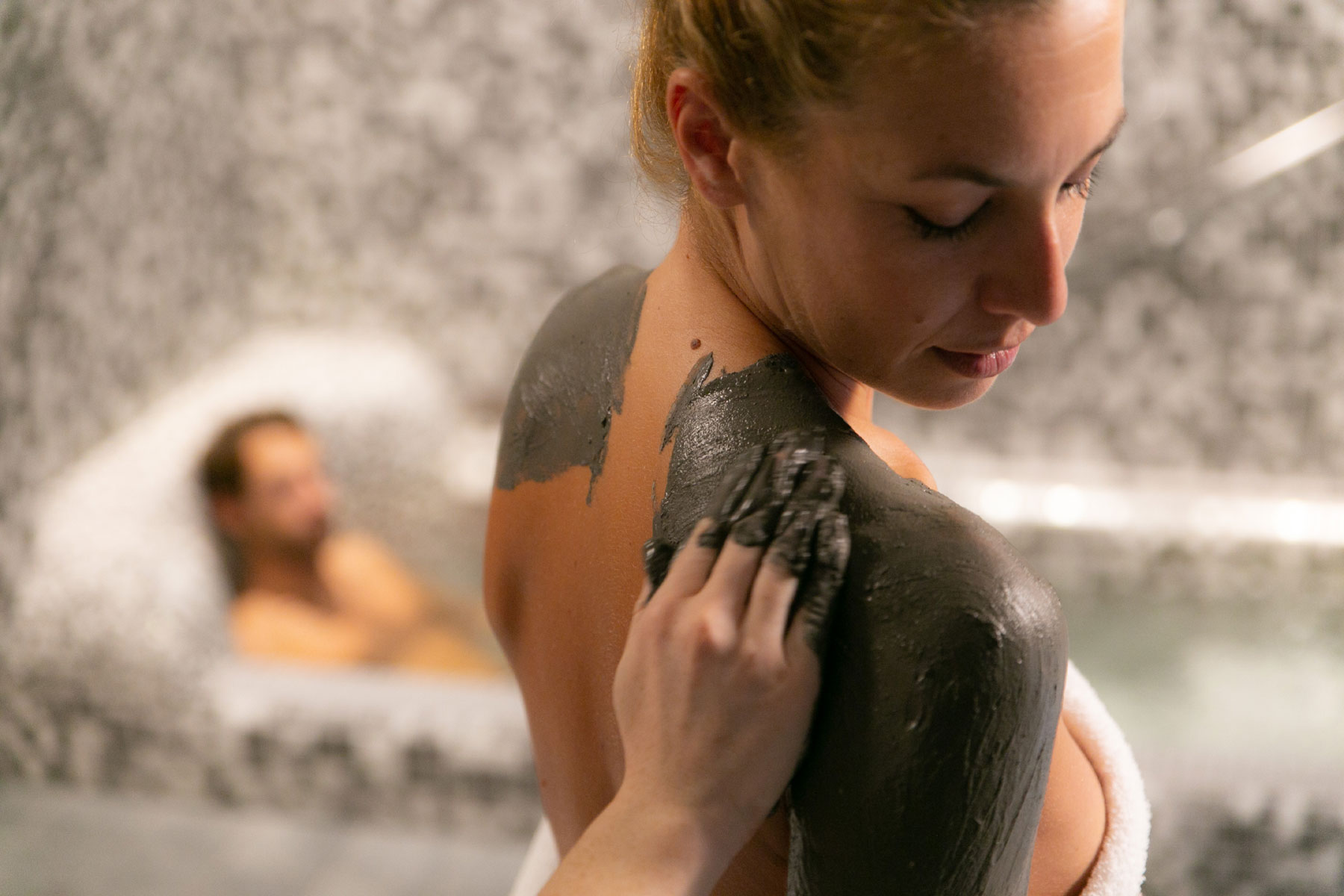 Couples in mud
An exclusive romantic opportunity for two
---
This romantic experience allows you and your partner to rediscover each other in the warming atmosphere of an intimate, relaxing space.