Enjoy your holiday safely
Our commitment for a safe stay here with us
Dear guests of Hotel Venezia,
Your health and wellbeing are our top priority.
We want to make your stay with us safe and comfortable, in line with our high standards of quality, and for this reason we are taking every possible measure to give you the peace of mind to enjoy a relaxing holiday.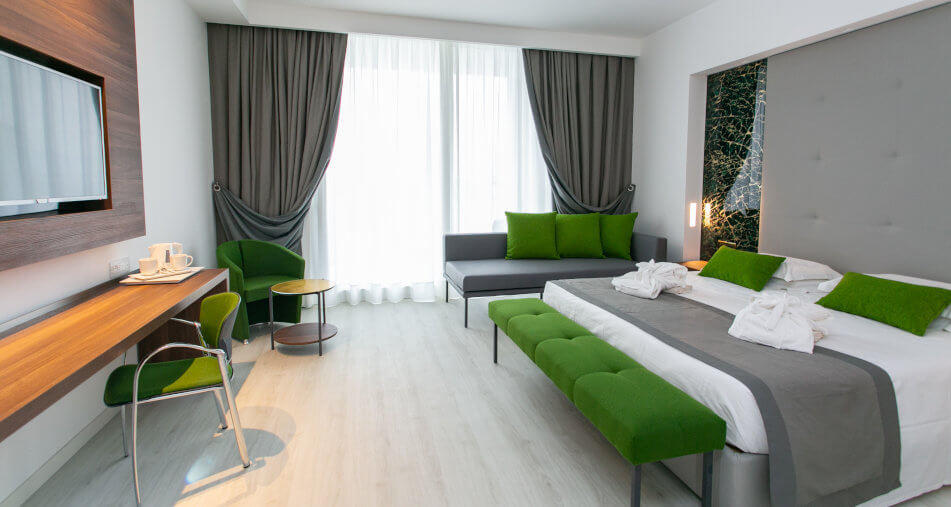 Safe, sanitised guest rooms
Thorough cleaning and daily sanitisation
---
Our rooms are cleaned and disinfected on a daily basis.
Coming complete with every imaginable comfort, our rooms offer the peace of mind of a safe holiday.
To allow you to savour a tranquil stay, reducing the risk of infection to an absolute minimum, we have increased the frequency of sanitisation and we have enhanced the type of cleansing applied to all the surfaces, and especially the most at-risk furnishings.
find out more
Sanitisation of the rooms
On a daily basis, after cleaning the room, we carry out a sanitisation of the spaces and surfaces using specific medical-grade equipment.
New sanitisation protocol
Infection can occur through contaminated surfaces.
To reduce the risk of infection as far as possible, we have increased the frequency of our cleaning and sanitisation operations.
Venice app
The traditional map has been replaced by our Venice App, and those objects that are touched most often – such as the remote control, handles and fabrics – are disinfected every day using professional equipment.
Certified cleaning products
All of our cleaning products are fully certified.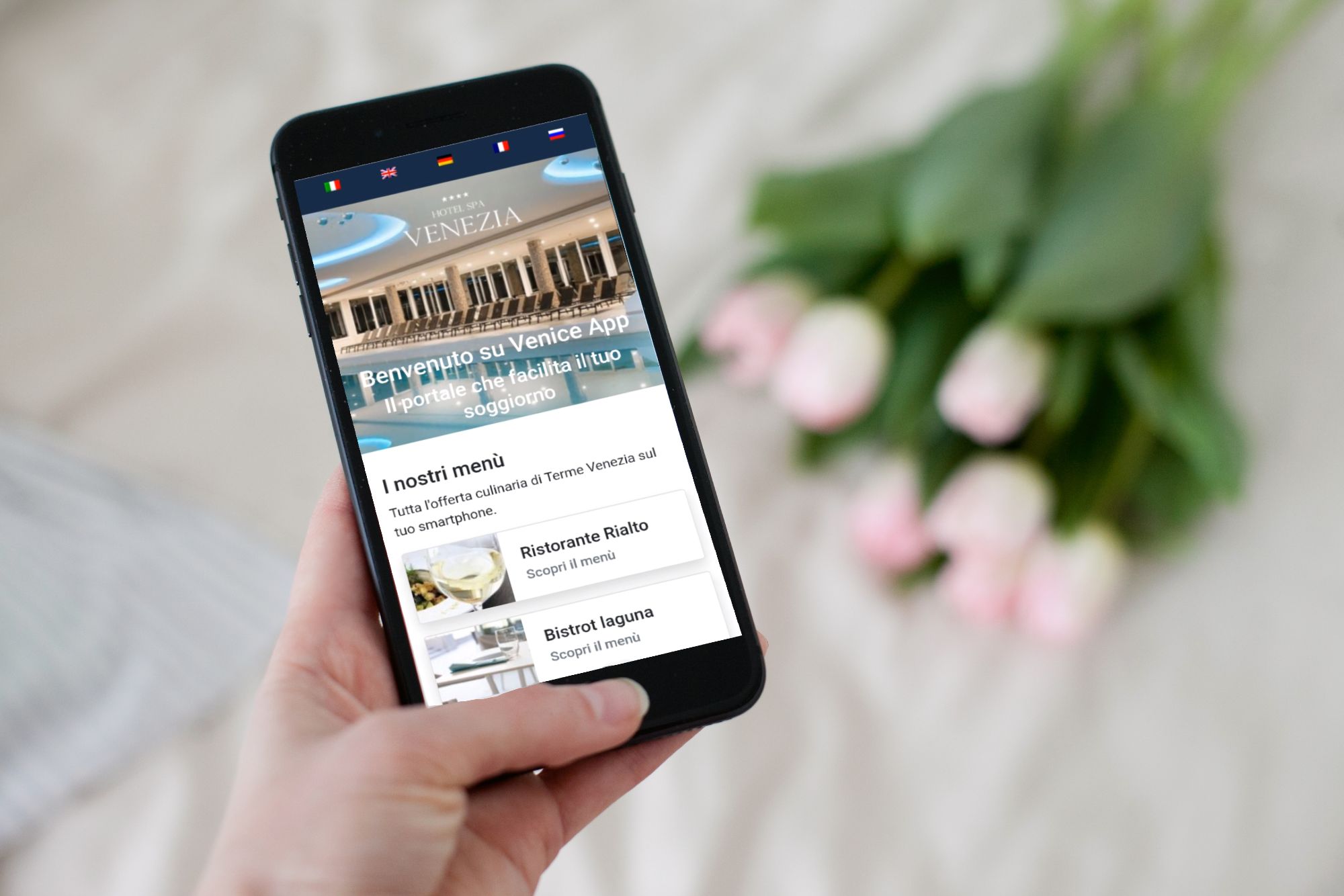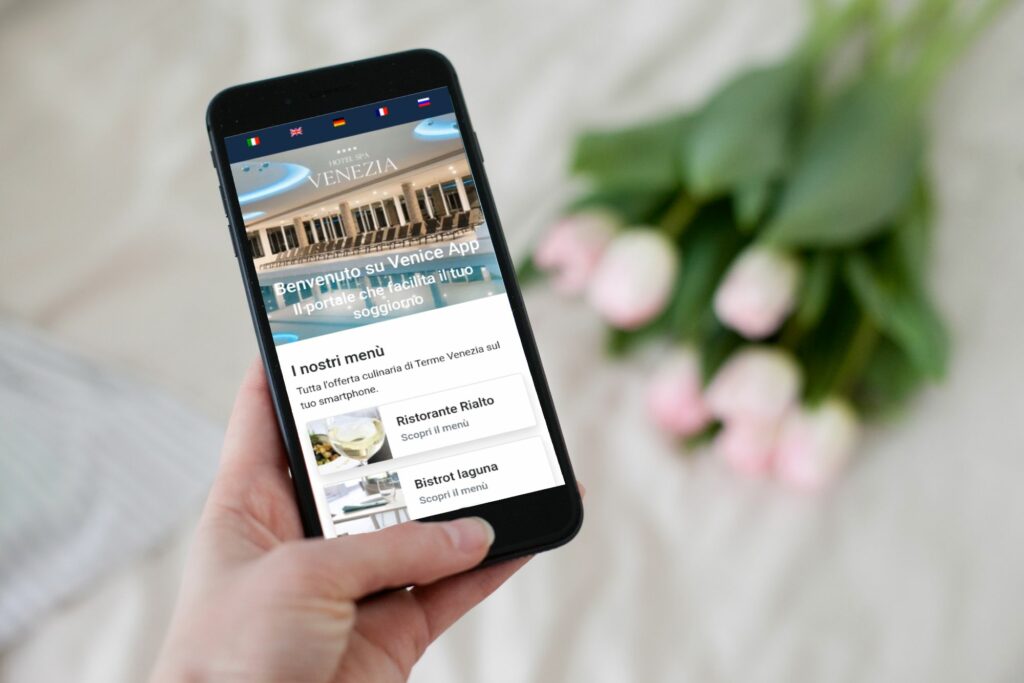 Venice App
The portal that makes your stay easier
---
An app designed to enhance your holiday.
Wherever you are, throughout the day, you can manage your hotel experience directly via your smartphone.
You can browse Terme Venezia's culinary delights, discover all of the options to ensure you can relax like never before in our spa, and organise your stay by checking how busy our facilities are at any given time.
find out more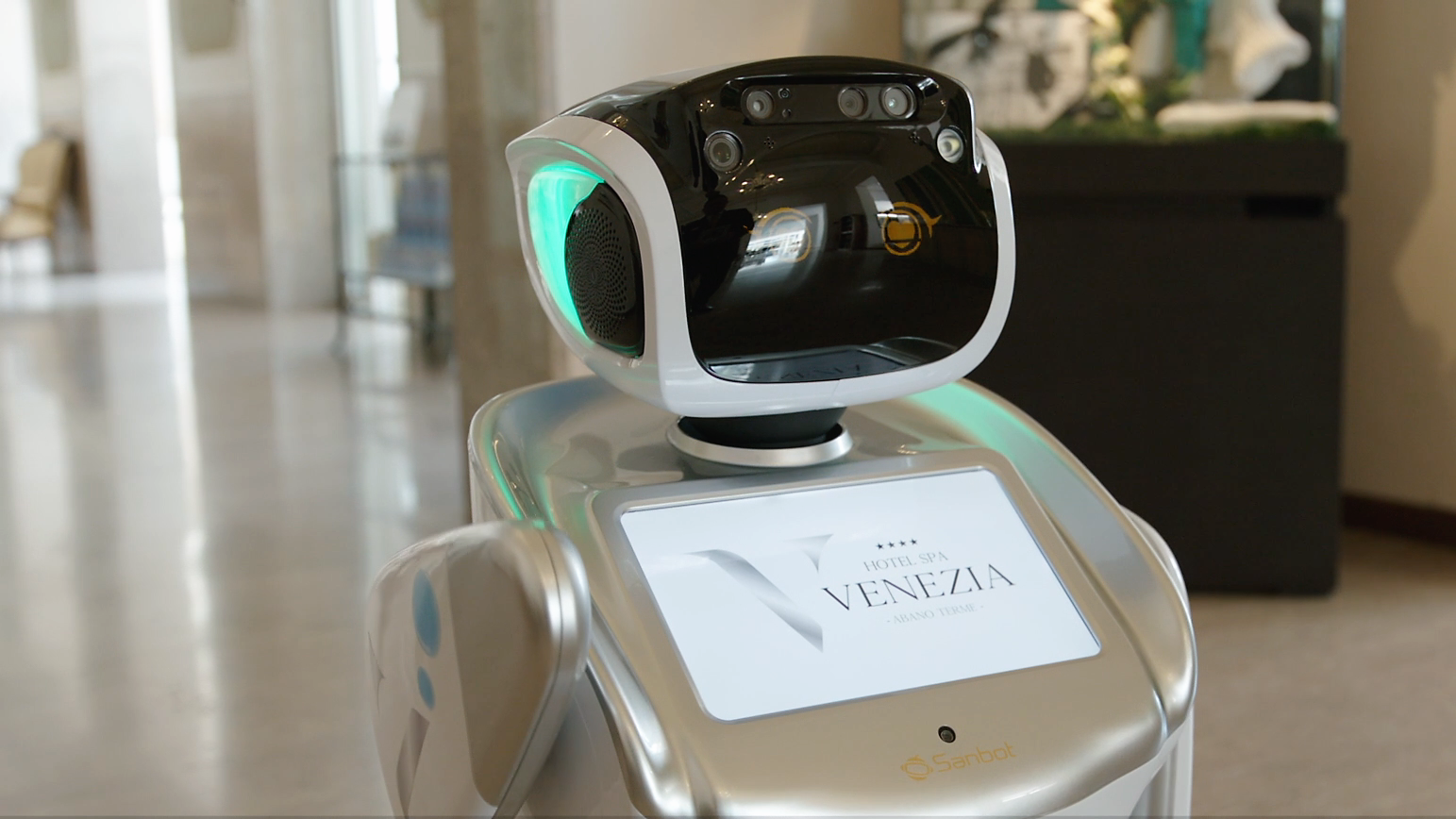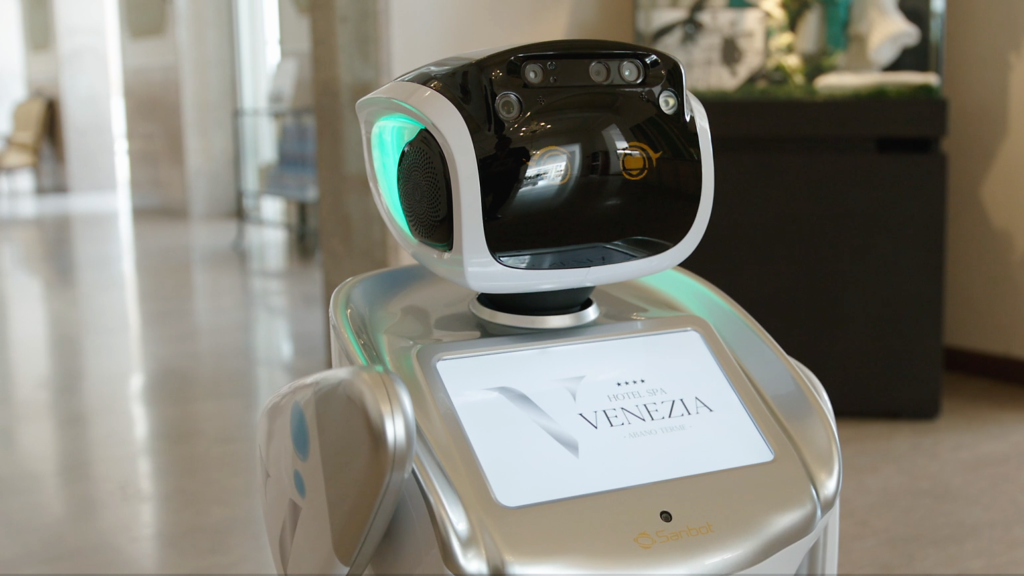 Live Chat
Faster than a phone call
---
Request information at any time.
An agent is always on hand, before, during and after your stay, to ensure clear communication with you.
Safe interactions between staff and guests
Measures to reduce the risk of infection
We have limited visitor flows to no more than 70% occupancy. We can thus ensure that all guests enjoy a superlative stay with social distancing being respected at all times.
Hand sanitiser
Protect your health and that of others
Hand-sanitiser dispensers are located throughout the communal areas and are available for your use at any time during the day.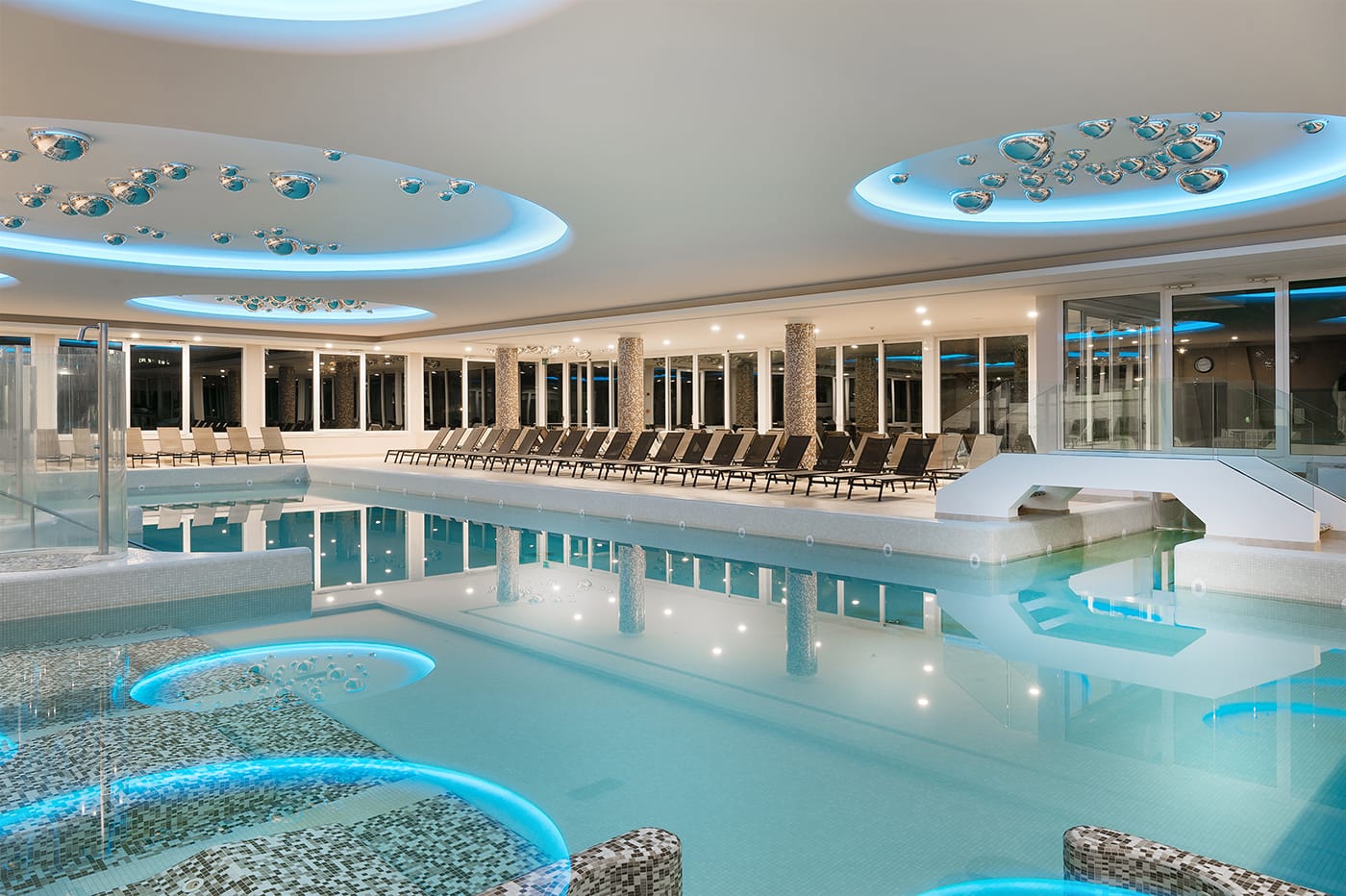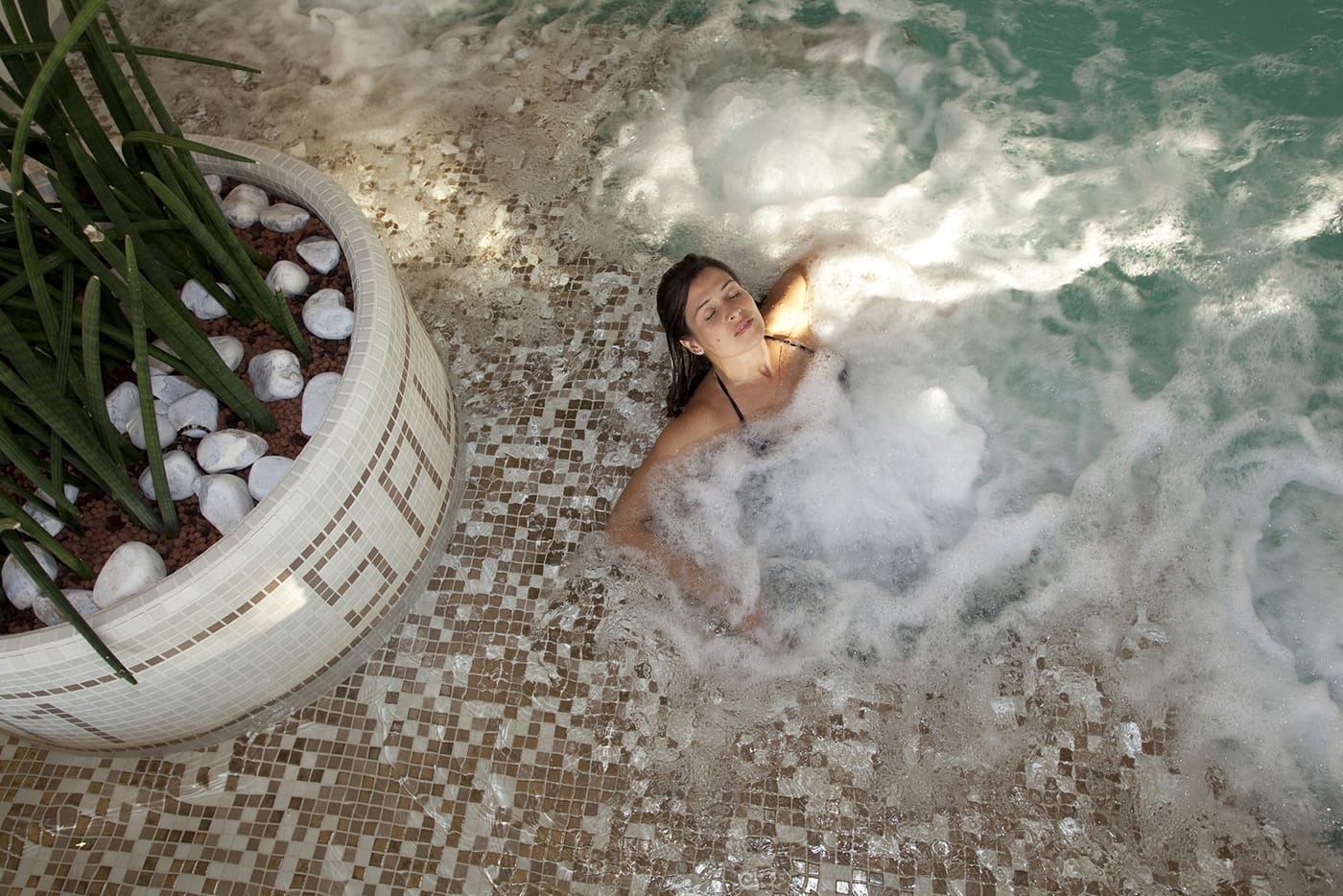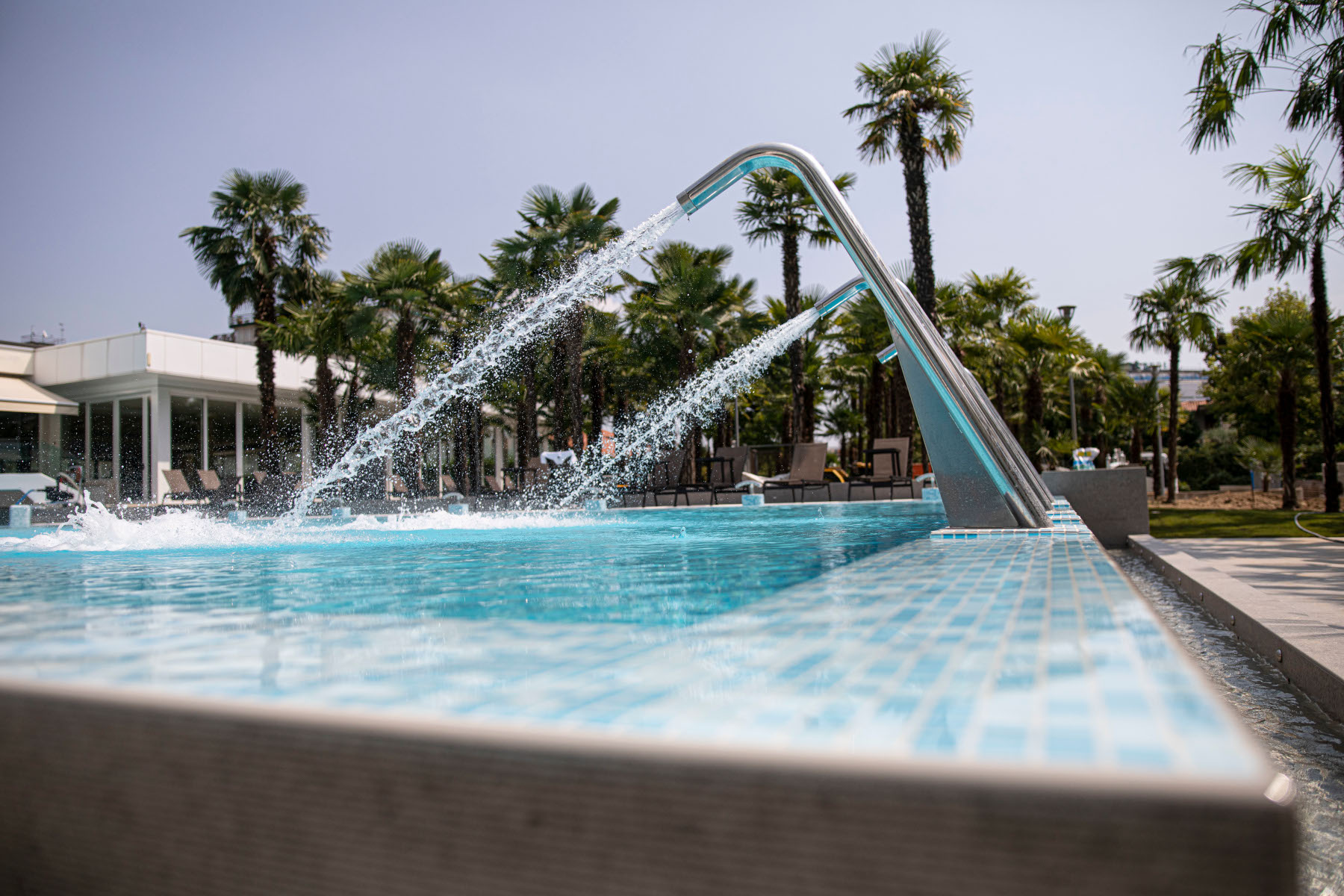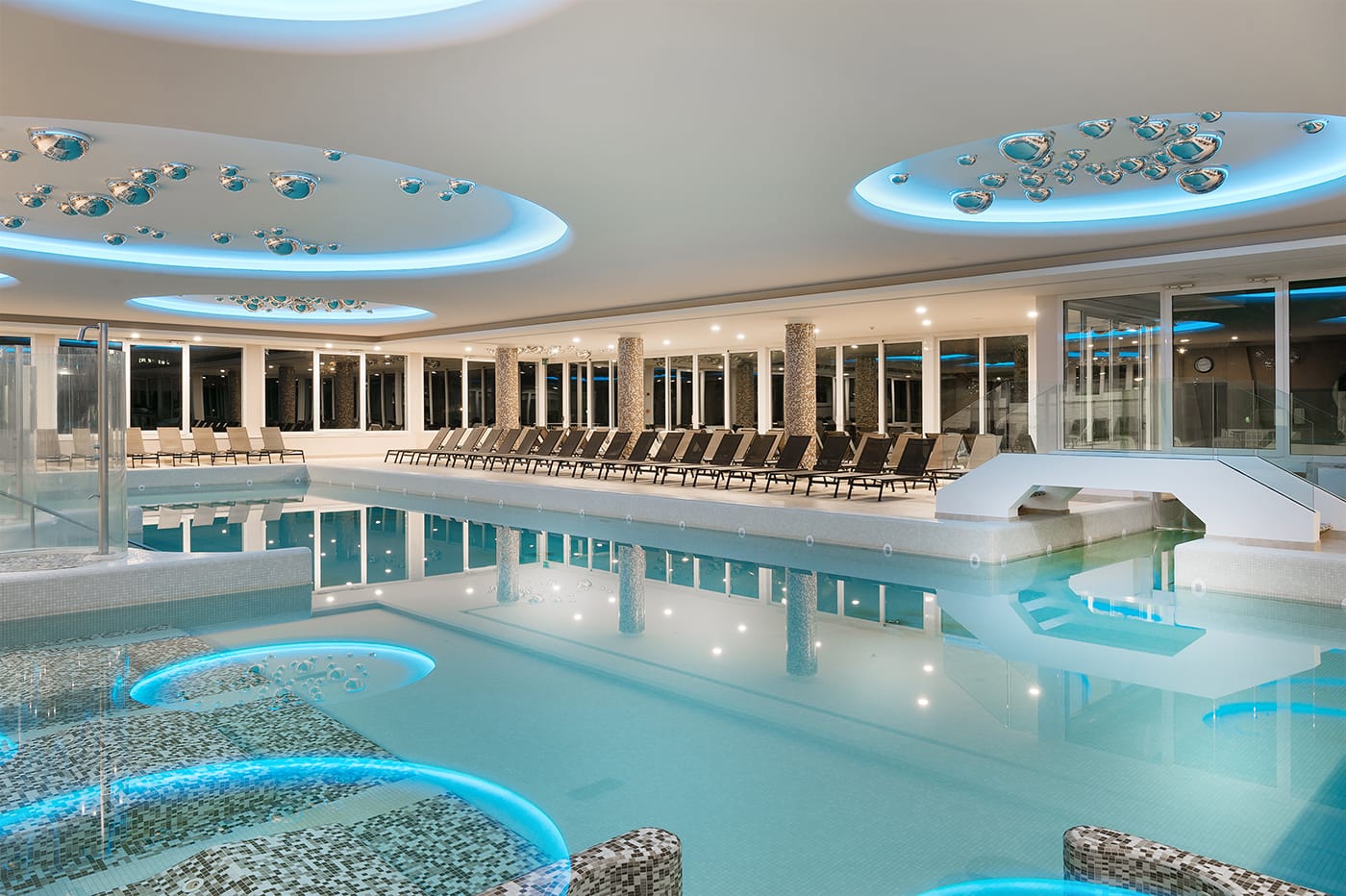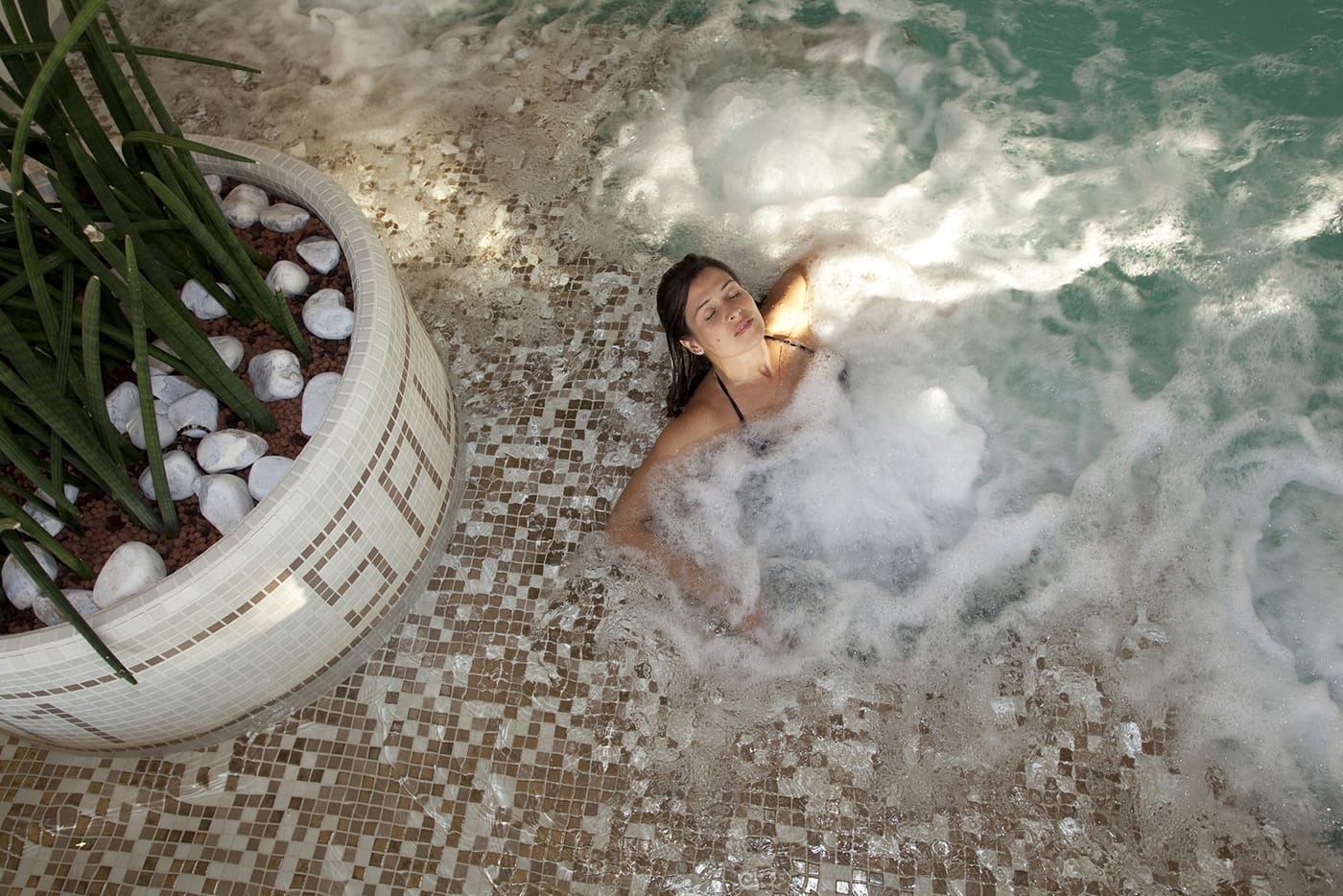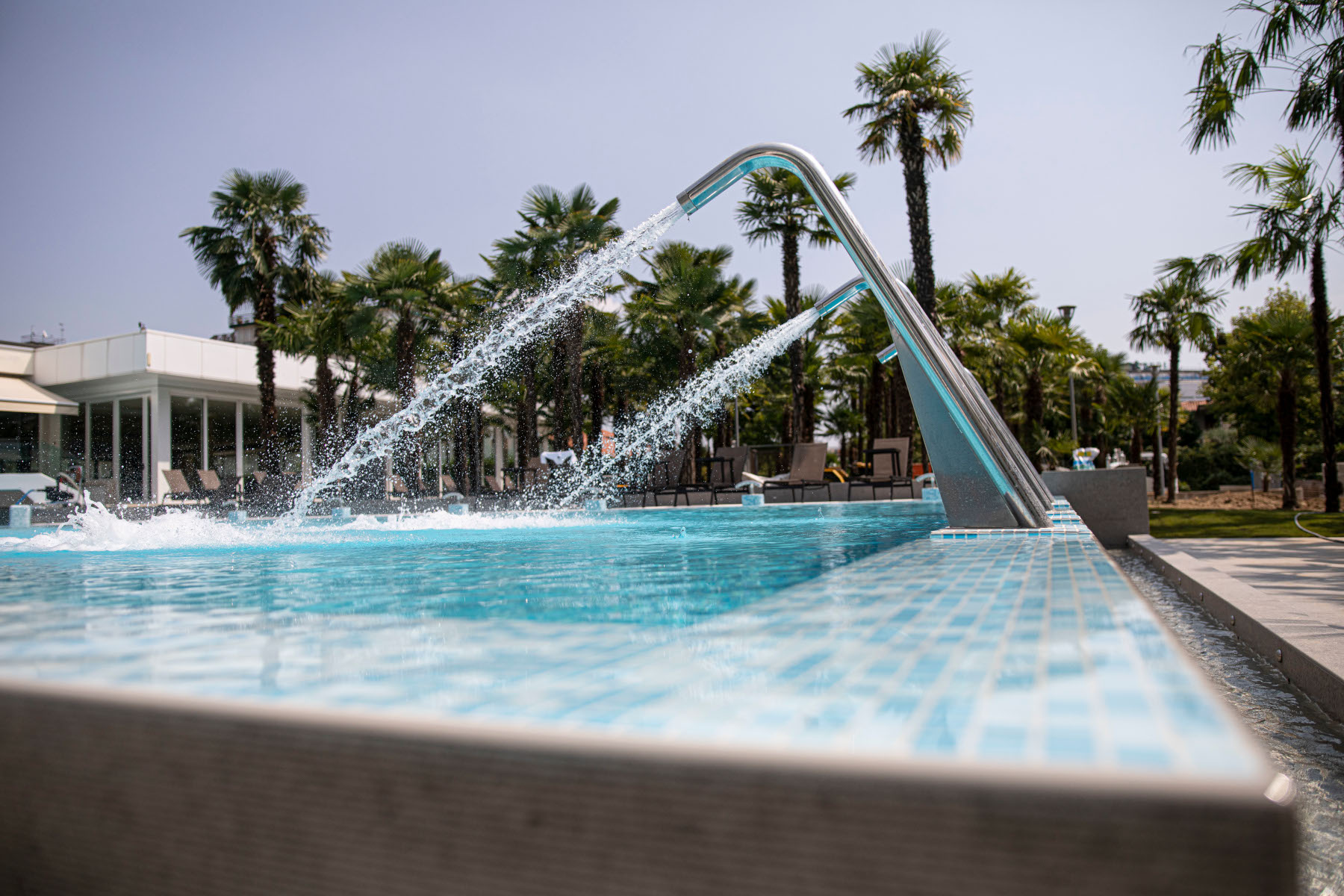 Thermal swimming pools and Spa
Our thermal swimming pools are safe
---
To enable you to enjoy a tranquil, carefree swim, numbers allowed to enter the Spa Venezia at any one time are limited, thus ensuring that you get to savour an unforgettable moment of stress-free wellbeing.
Either by using the Venezia App or by calling our therapists, you can organise your revitalising day to suit you.
find out more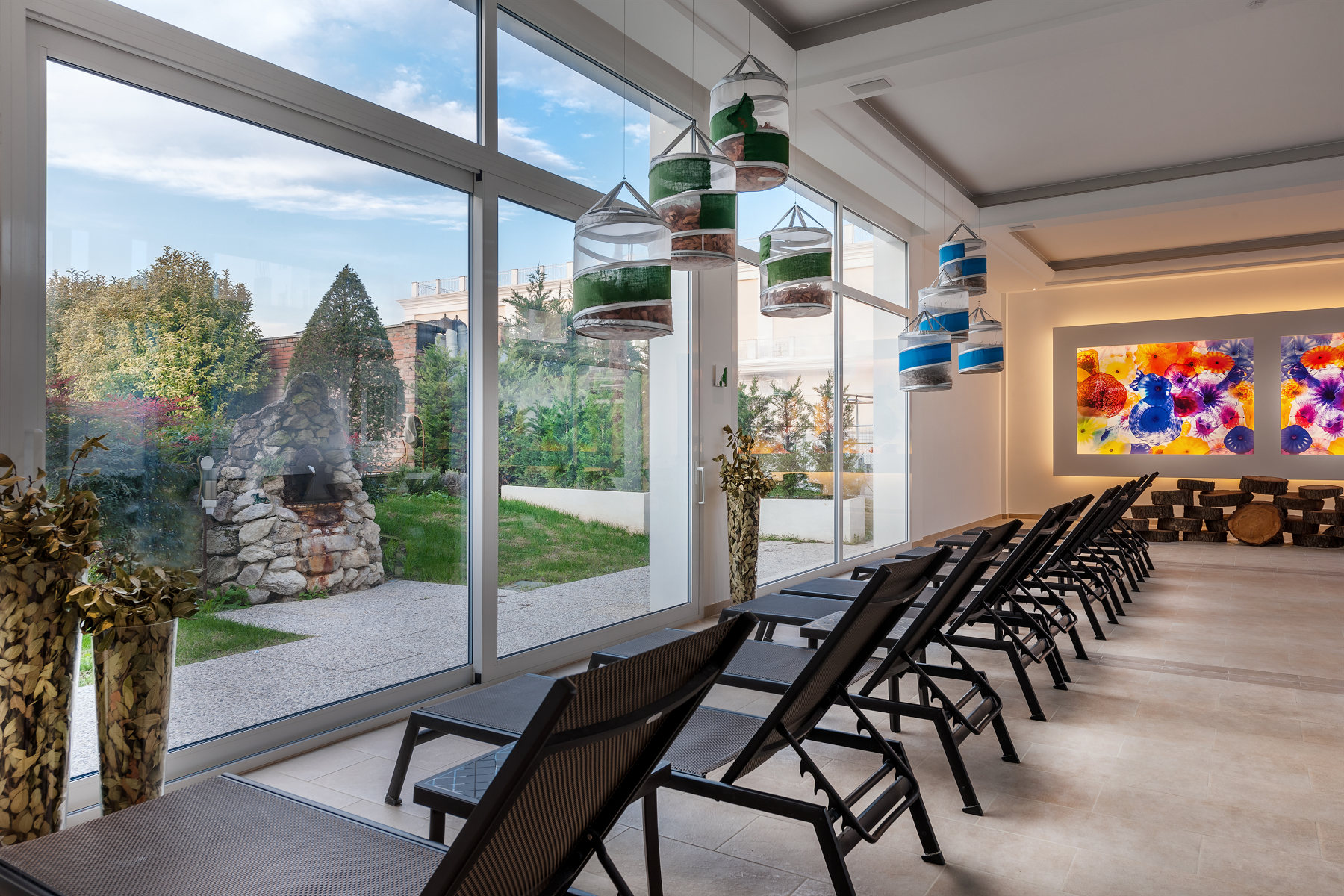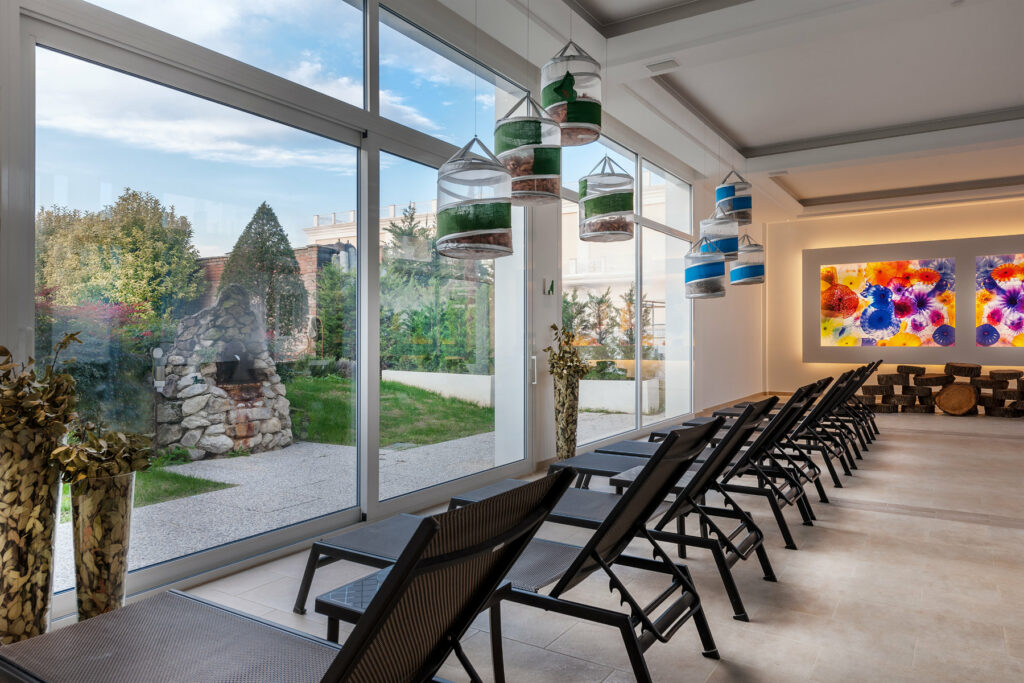 Health treatments, spa and wellness
Care and respect for our guests
Before we welcome our guests, all of the spaces within the spa are given a deep clean and sanitisation.
To ensure your total safety, every booth is sanitised in accordance with our thorough cleaning process.
Doctors, therapists and all other staff members wear safety clothing for the entire duration of the treatment.
find out more
Professional sanitisation
The cleaning and sanitisation procedures in the communal areas have been intensified.
New safety procedures
The staff members providing services wear certified masks at all times.
Distancing
The internal spaces have been re-organised to allow for social distancing. In addition, the staff members have received in-depth training on the new health and safety procedures, which are rigorously respected.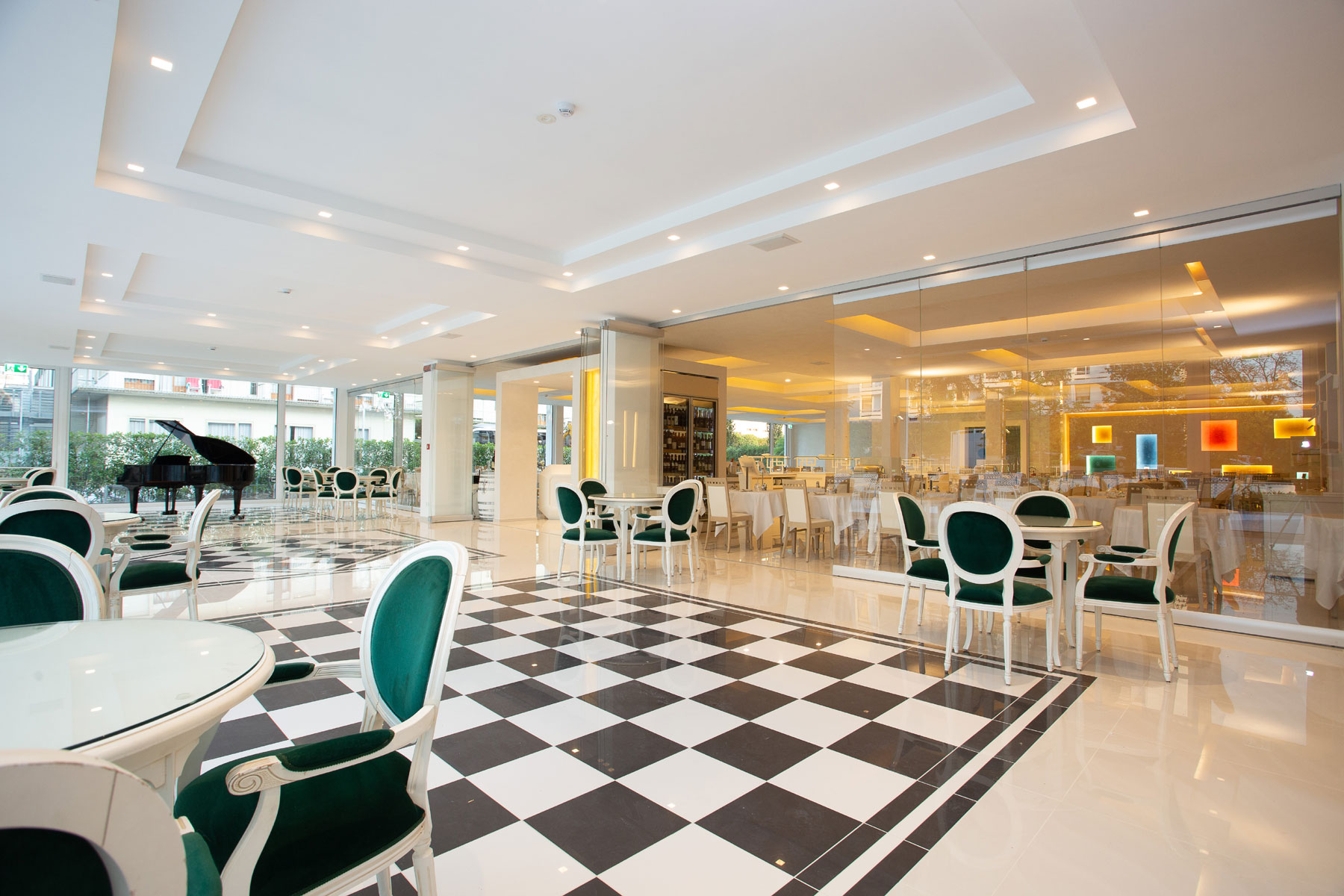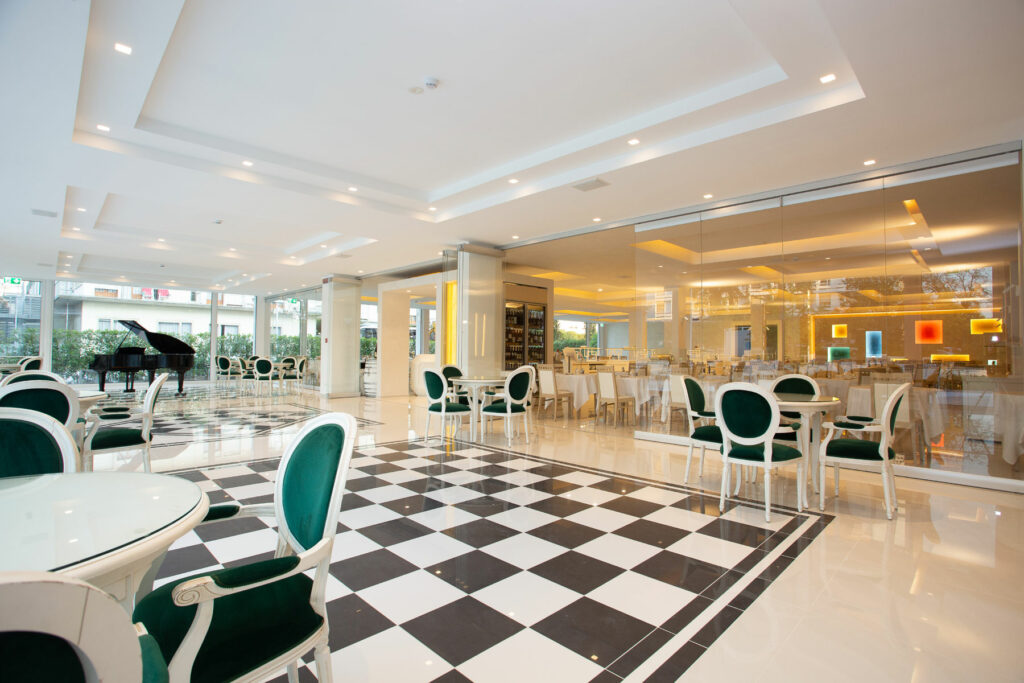 Restaurant and cooking
Fewer tables, more space
---
To ensure appropriate social distancing, we have limited the use of tables and reorganised the seating arrangements.
In addition, to allow you to relax in complete safety, you can browse the menu from your smartphone via our Venice App.
find out more
Table service
With a view to ensuring maximum safety, guests are provided with table service by the waiting staff.
Safe distancing
The layout of the tables has been reviewed to ensure appropriate social distancing.
Venice App
You can access the daily menu directly via QR code or from the website via your smartphone.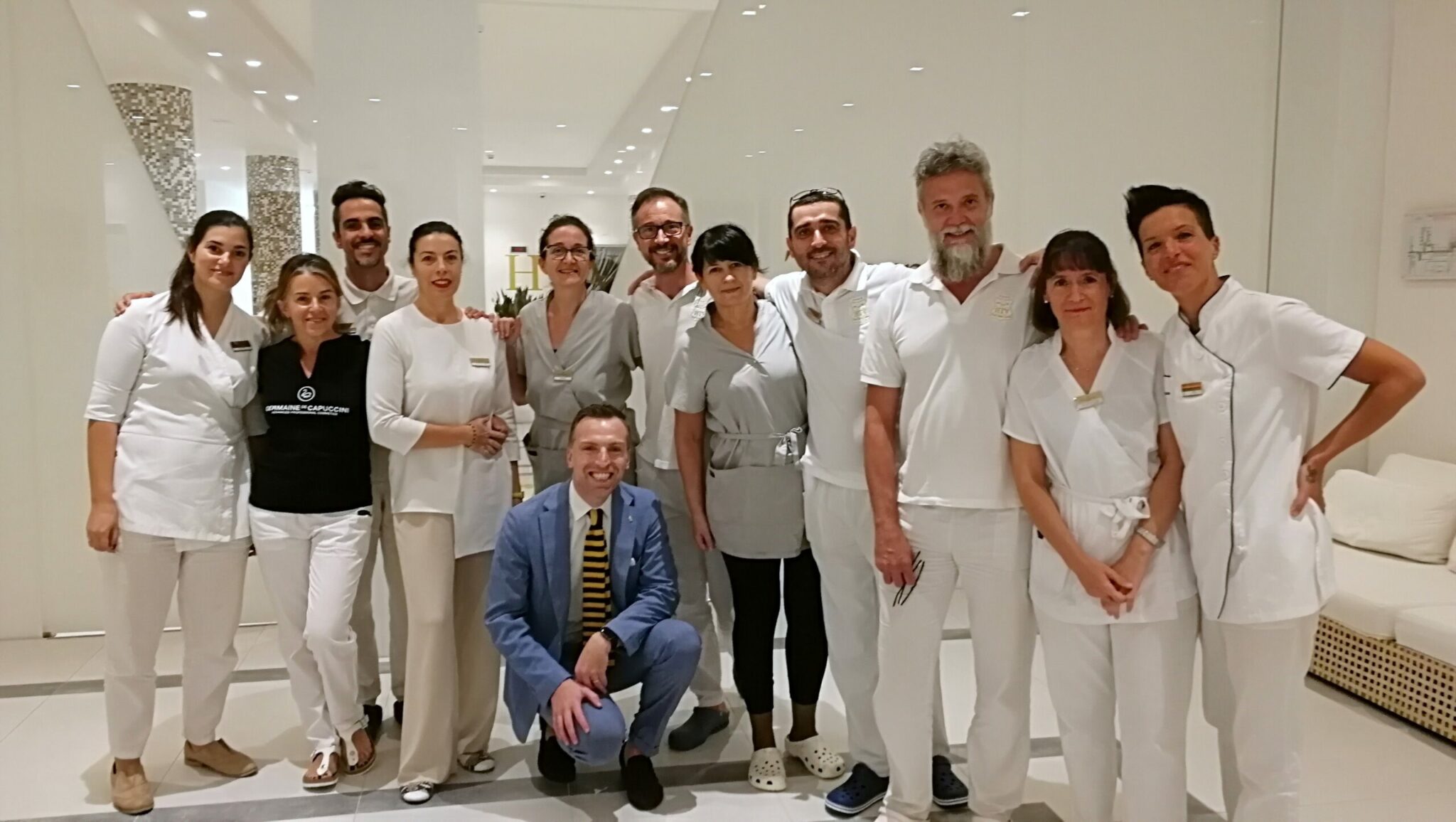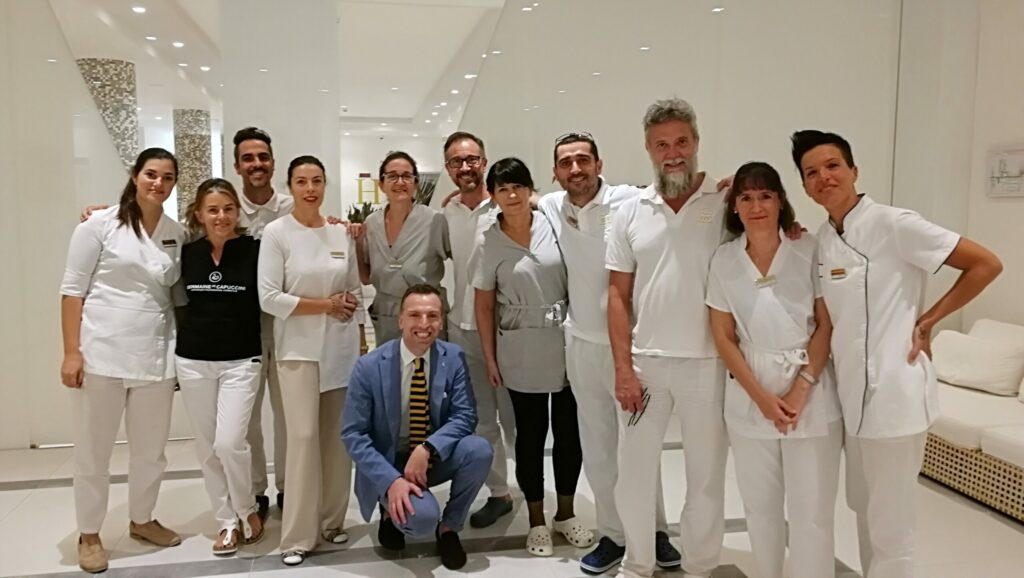 Our medical team
A trustworthy group of professionals ready to care for you
---
Co-ordinated by Dr Sergio Tosi, we have an impeccable hygiene and health procedure that complies with the strictest safety requirements.
We can also guarantee constant on-site medical support, meaning that guests can count on trustworthy assistance to deal with any needs that may emerge.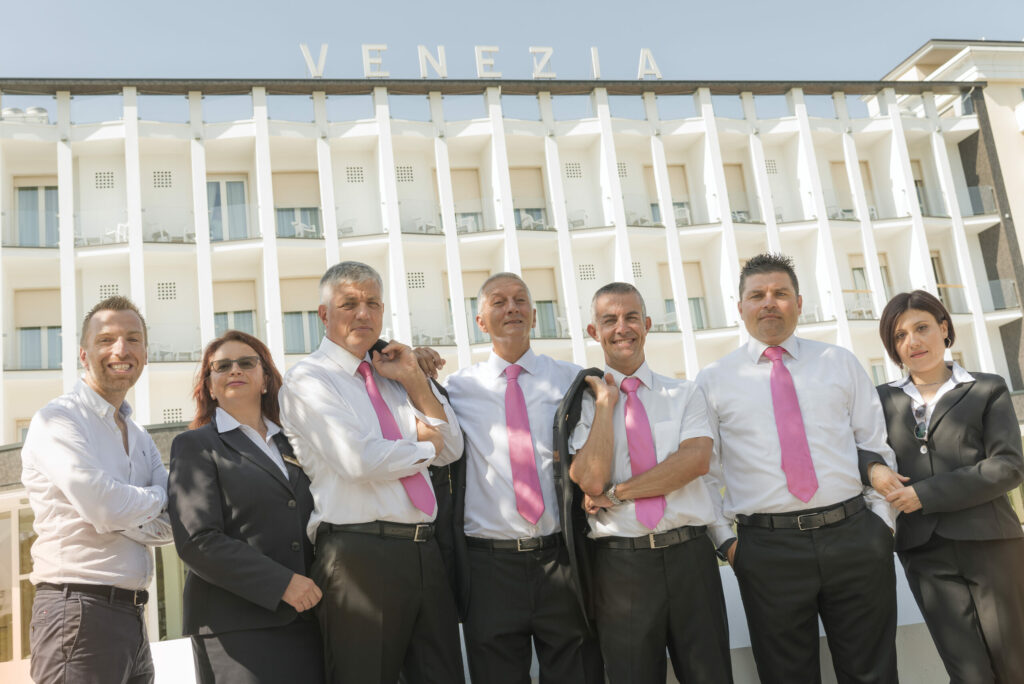 New work procedures
A safe welcome to the hotel
---
We are committed to safeguarding the health of guests and staff alike.
Accordingly, all of the employees of Hotel Terme Venezia have been fully trained on the new health and safety procedures drafted by our occupational physicians.
Covering everything from coming into work to welcoming guests and suppliers, every member of staff at Hotel Venezia has a handbook setting out exactly how to deal with all manner of situations in the best way possible, with a view to reducing the risk of infection to a minimum.