The staff of Hotel Terme Venezia
Passion, politeness and professionalism
The passion, care and professionalism of our staff members are what make us unique and allow us to differentiate ourselves from all the other 4-star hotels in Abano Terme.
Our team has been painstakingly selected, and is made up of the most accomplished hospitality-industry professionals in the Veneto region.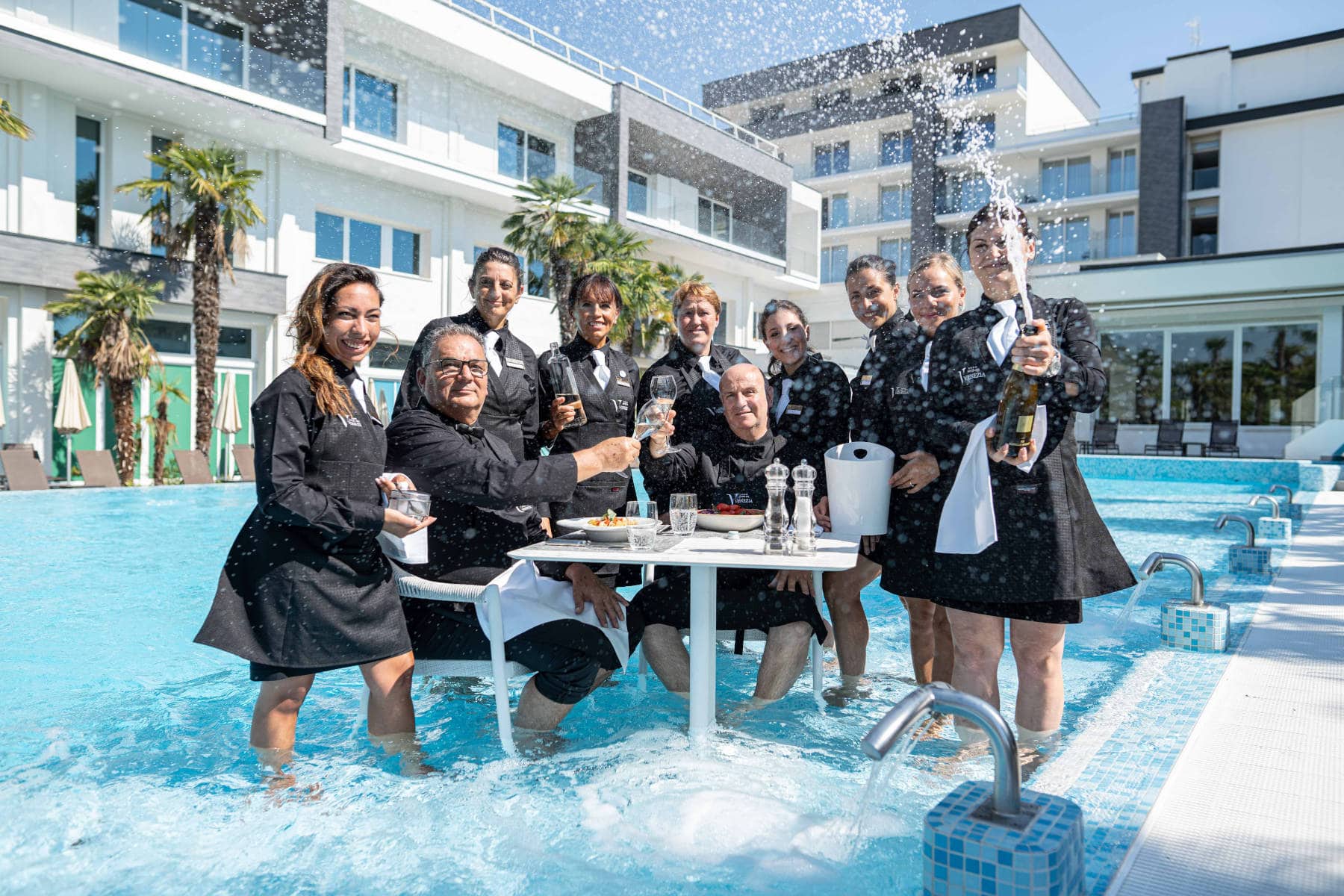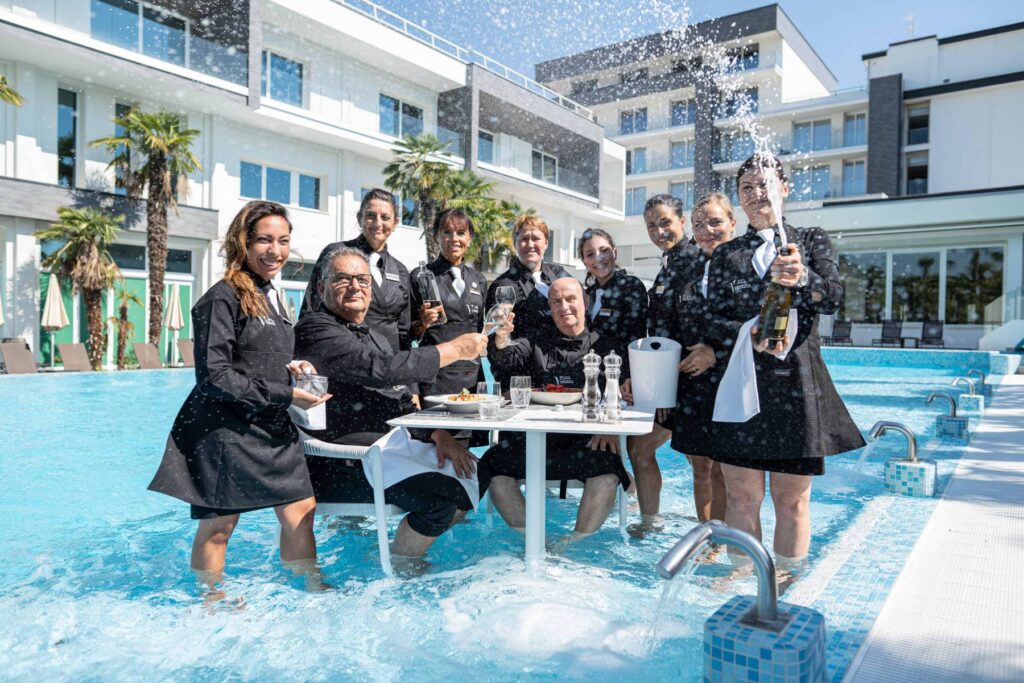 A customer-focused team
A very warm welcome from our staff
---
Our staff look forward to welcoming you here so that they can pamper you like never before, ensuring that you enjoy an unforgettable holiday that will leave you feeling that much healthier than when you arrived.
We offer a plethora of services that have been designed to meet your needs as a guest: digital check-in, room service, laundry, transfers, table service and concierge.
We believe in the strength of our team, and our work is entirely geared towards enhancing the hotel, channelling all of our passion into extending the warmest of welcomes to all of our guests.
Our medical team
Hotel with Medical Centre
---
Hotel Terme Venezia, a spa resort renown for the extraordinary curative properties of its thermal water, has its own, in-house medical centre, staffed by a multi-disciplinary team of qualified professionals.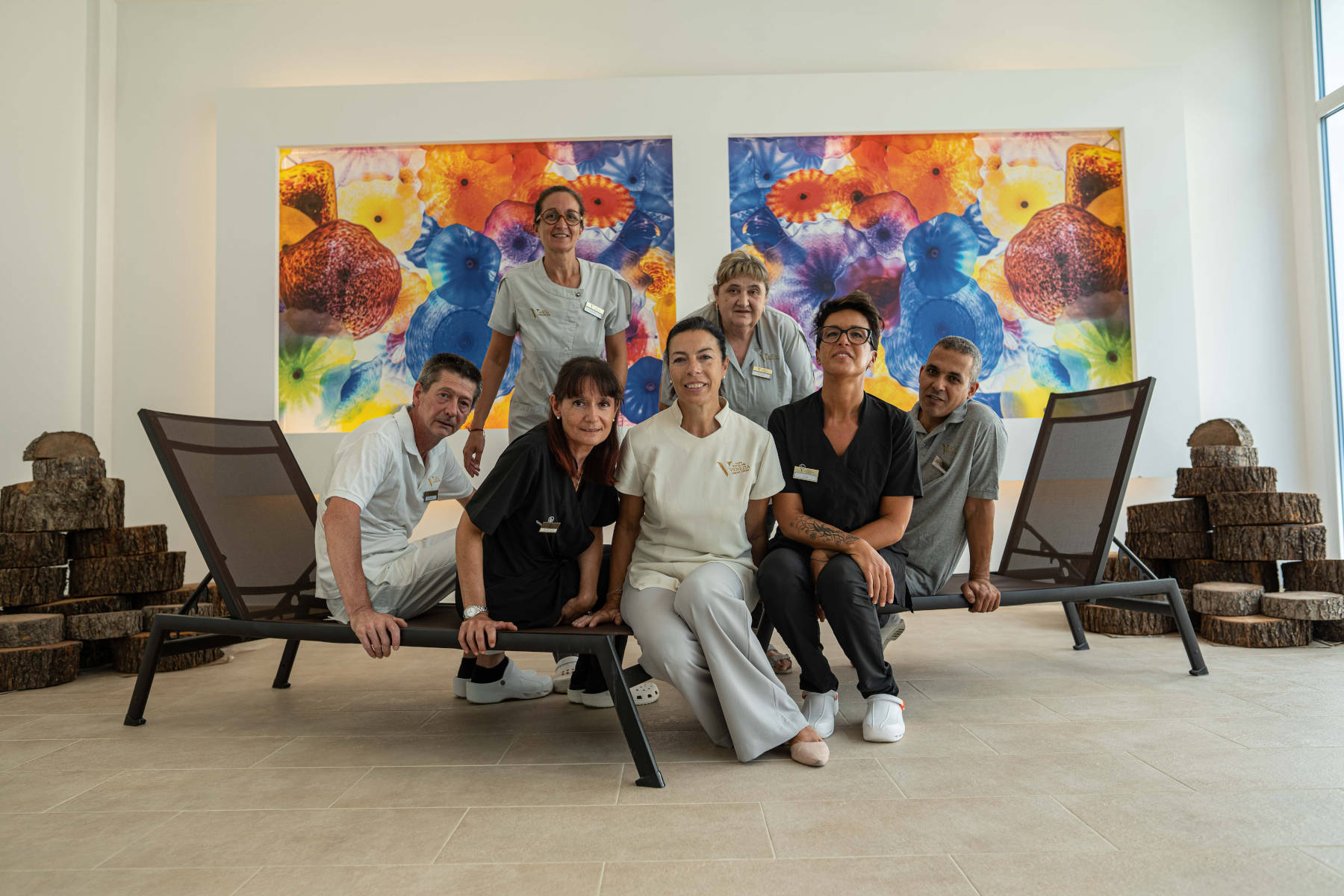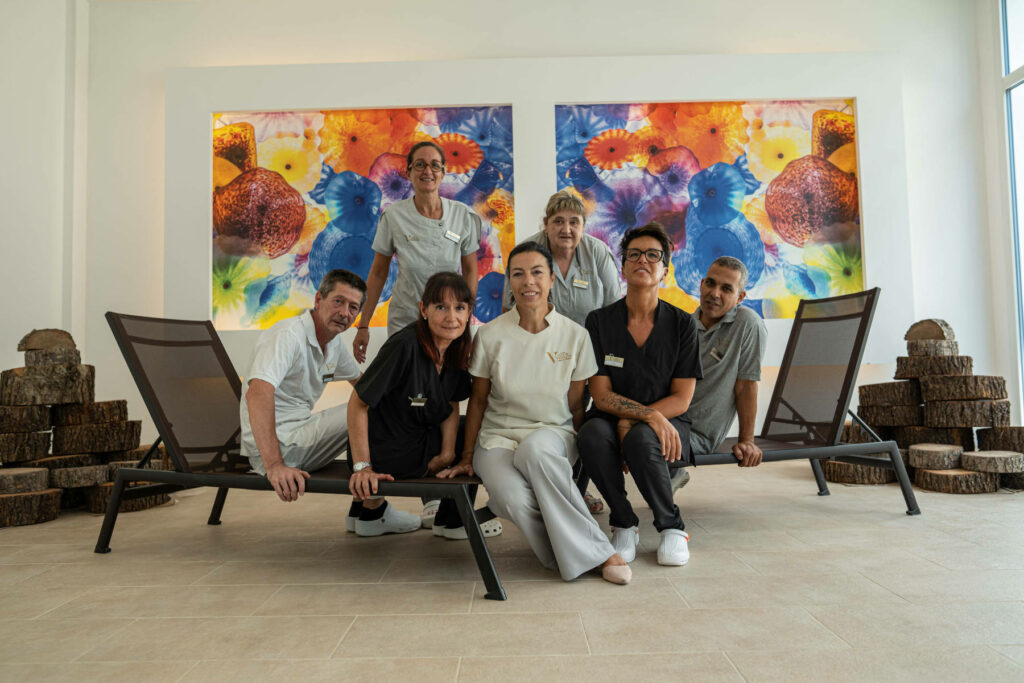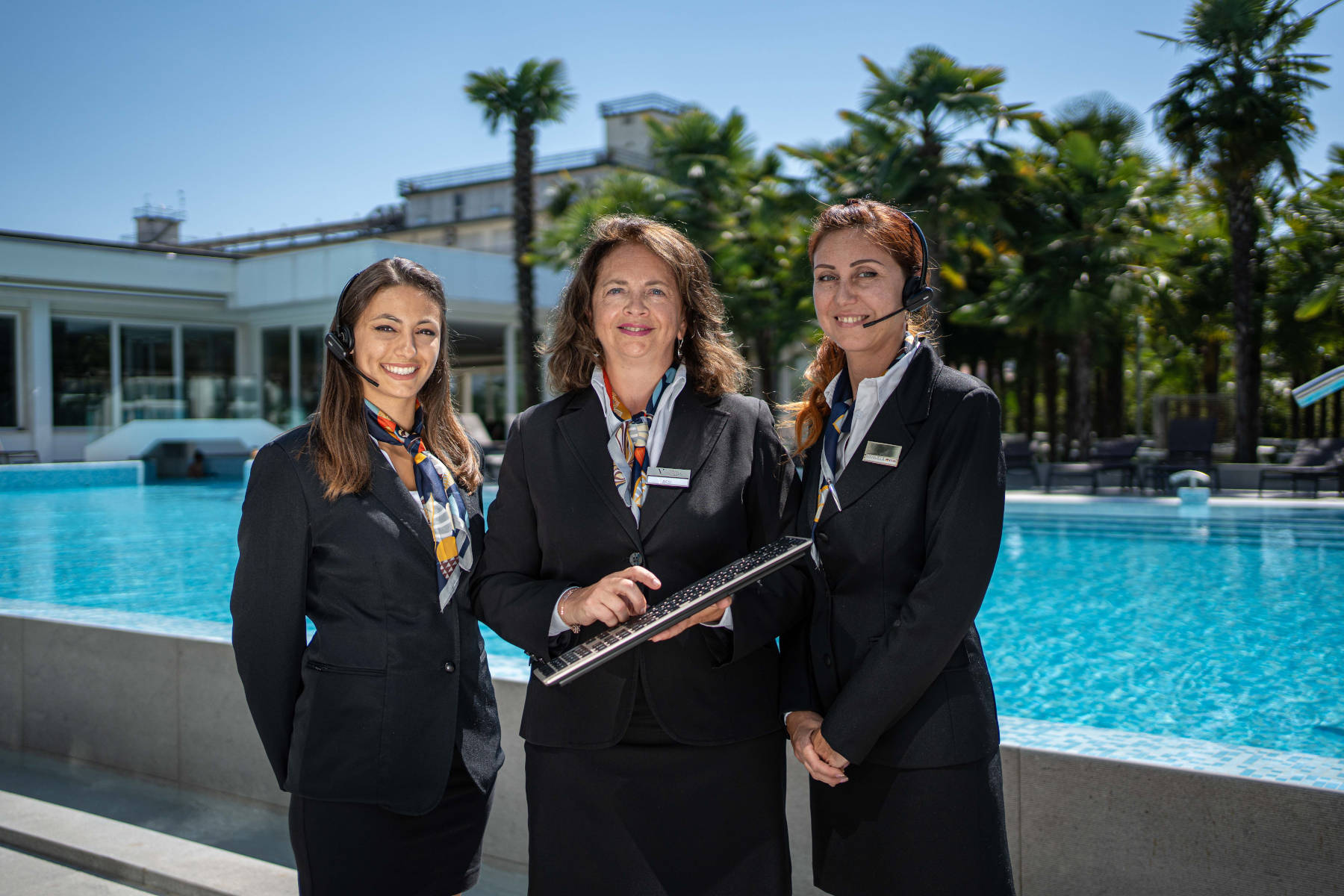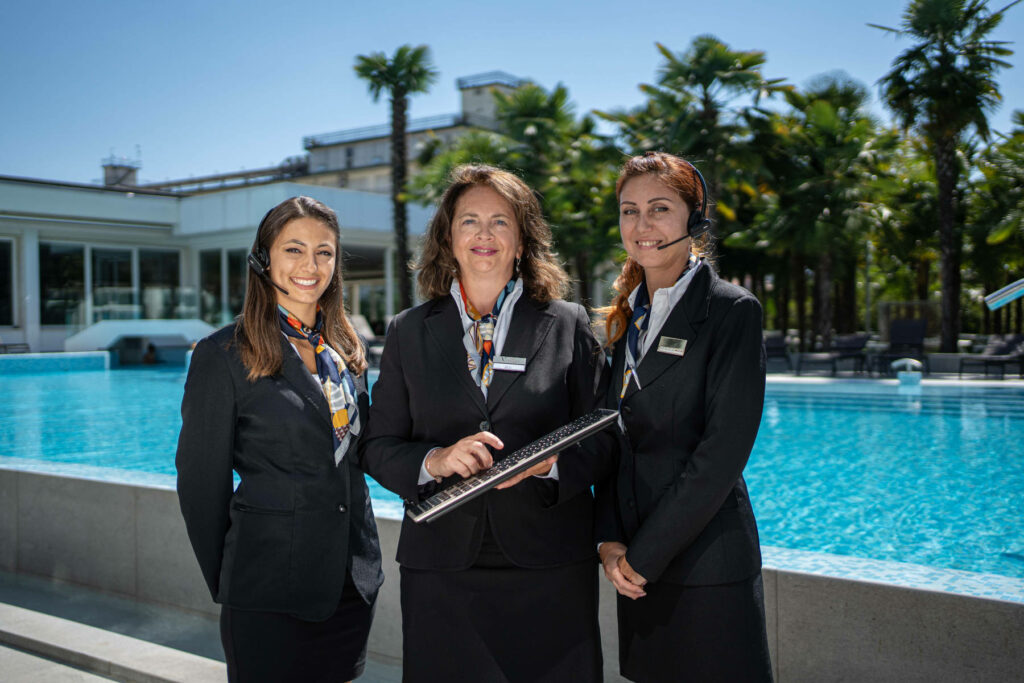 Reception
The reception team
---
The wellness team
The wellness and spa team
---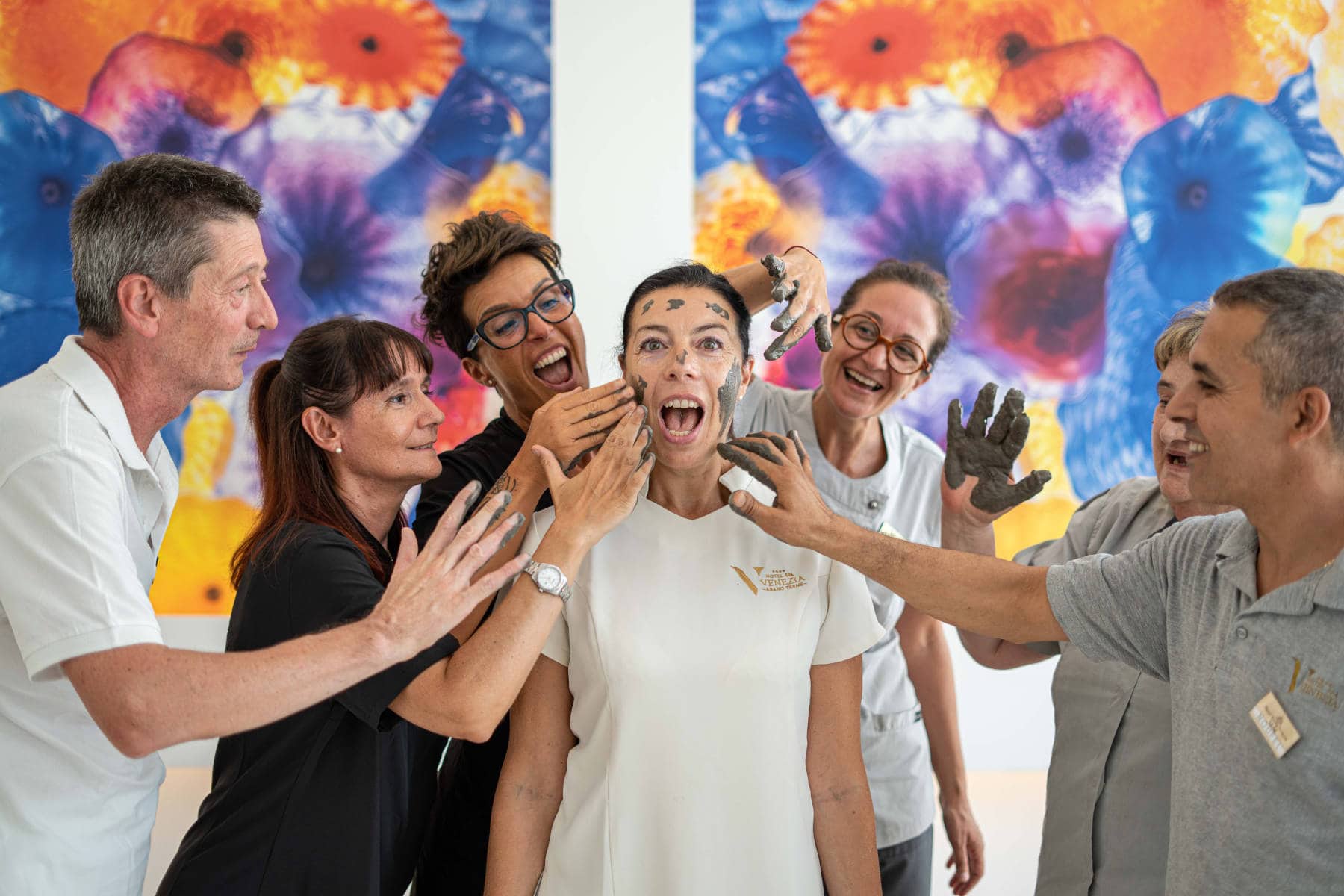 Food & Drink
The Kitchen Team, the Bar and the Bistro
---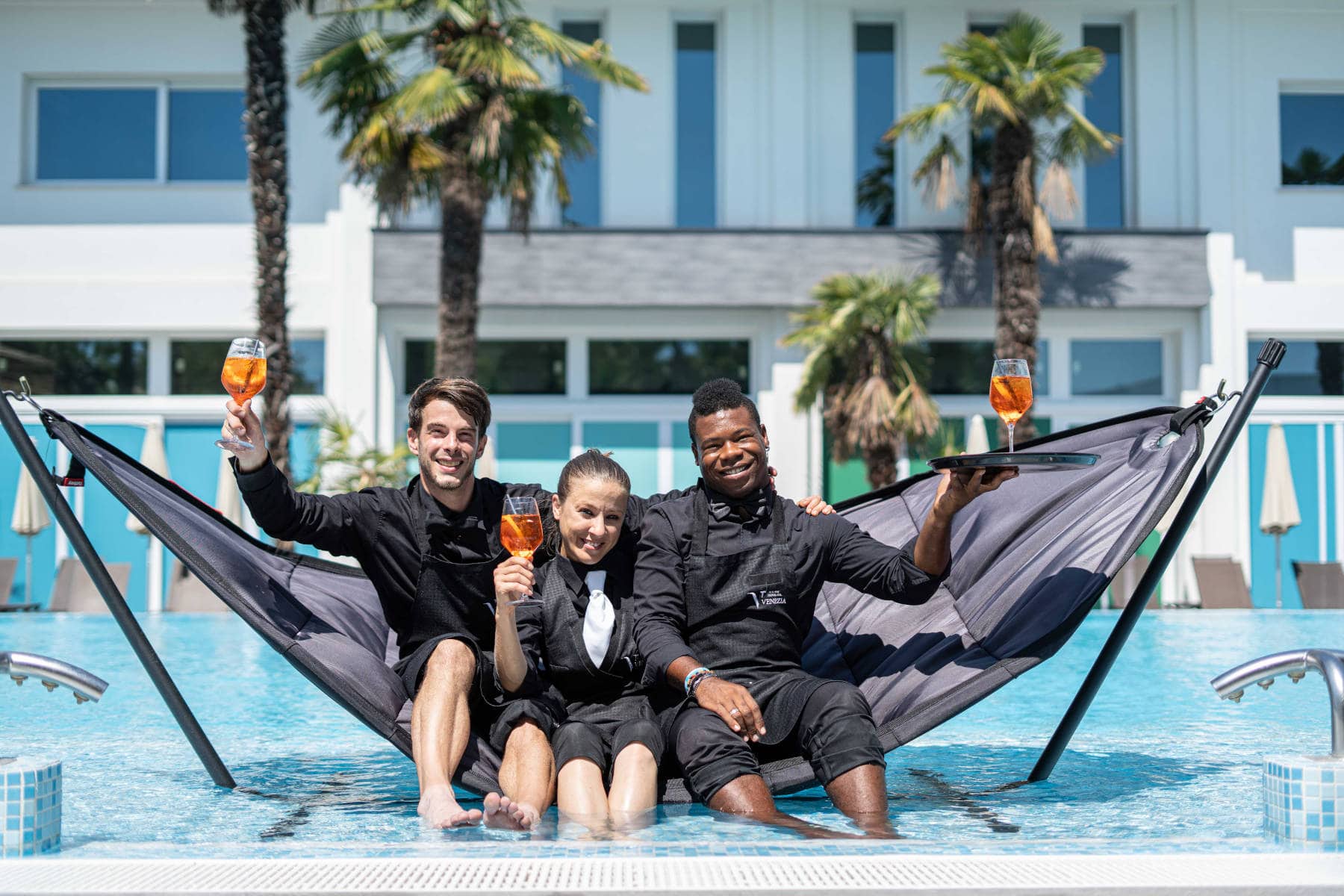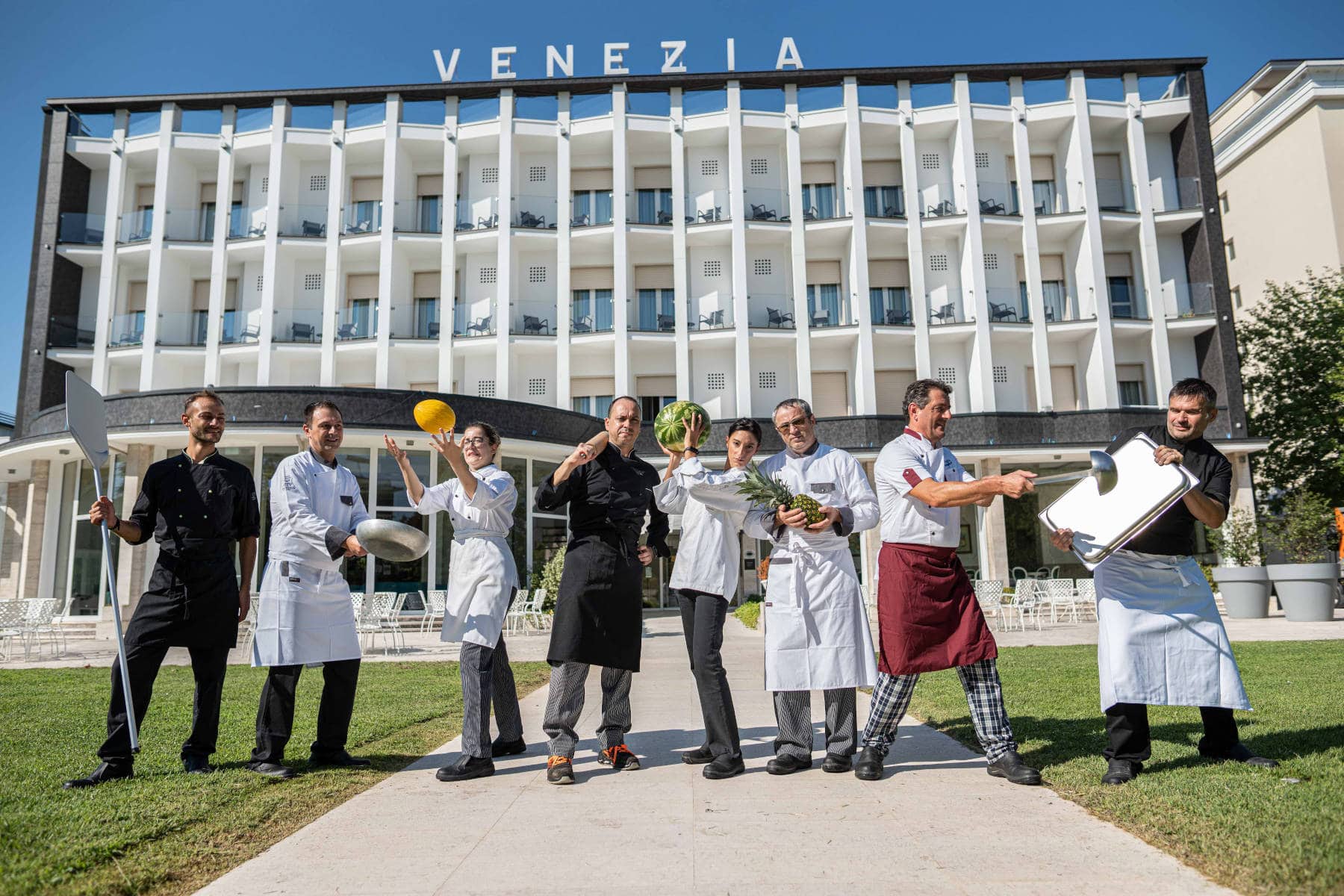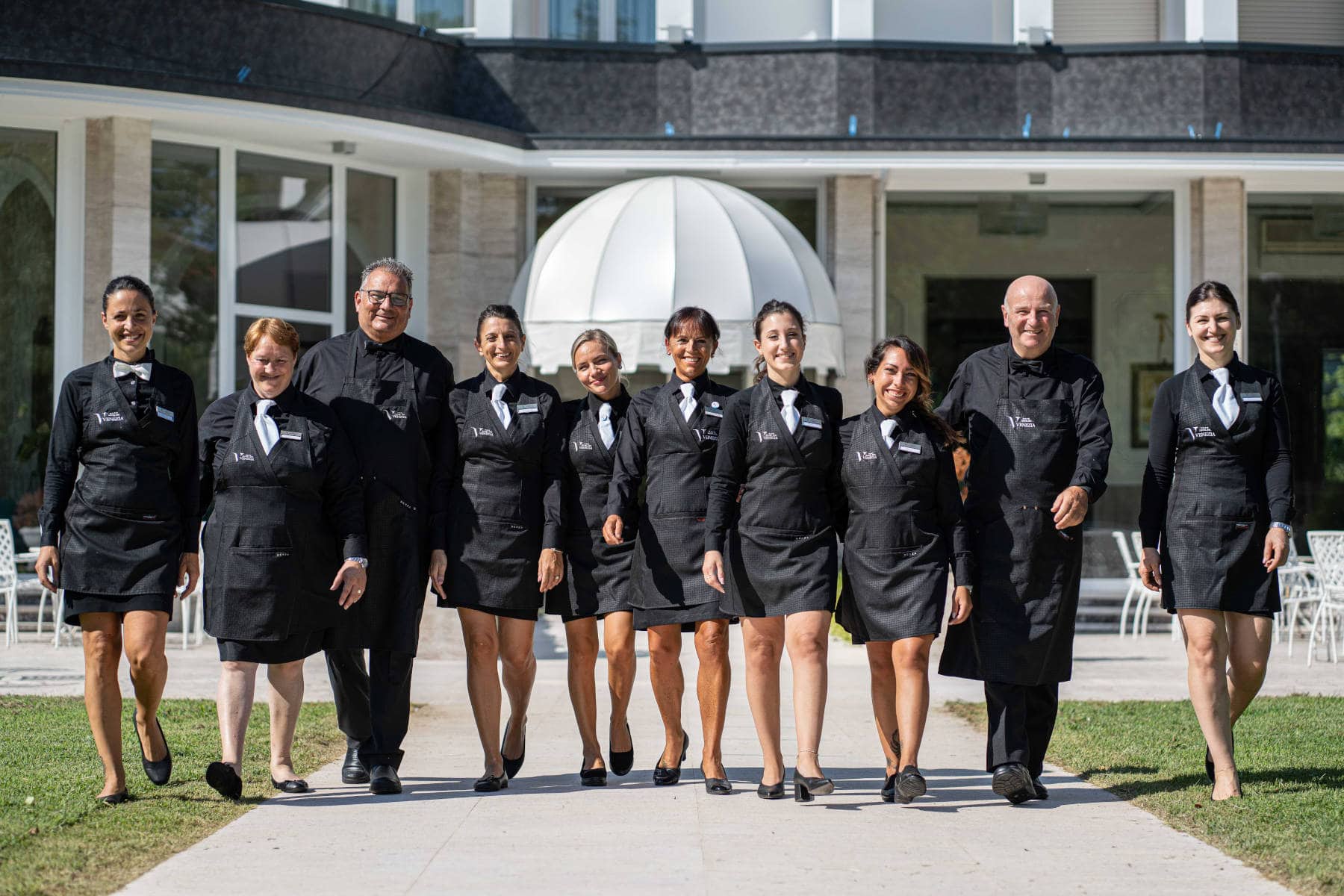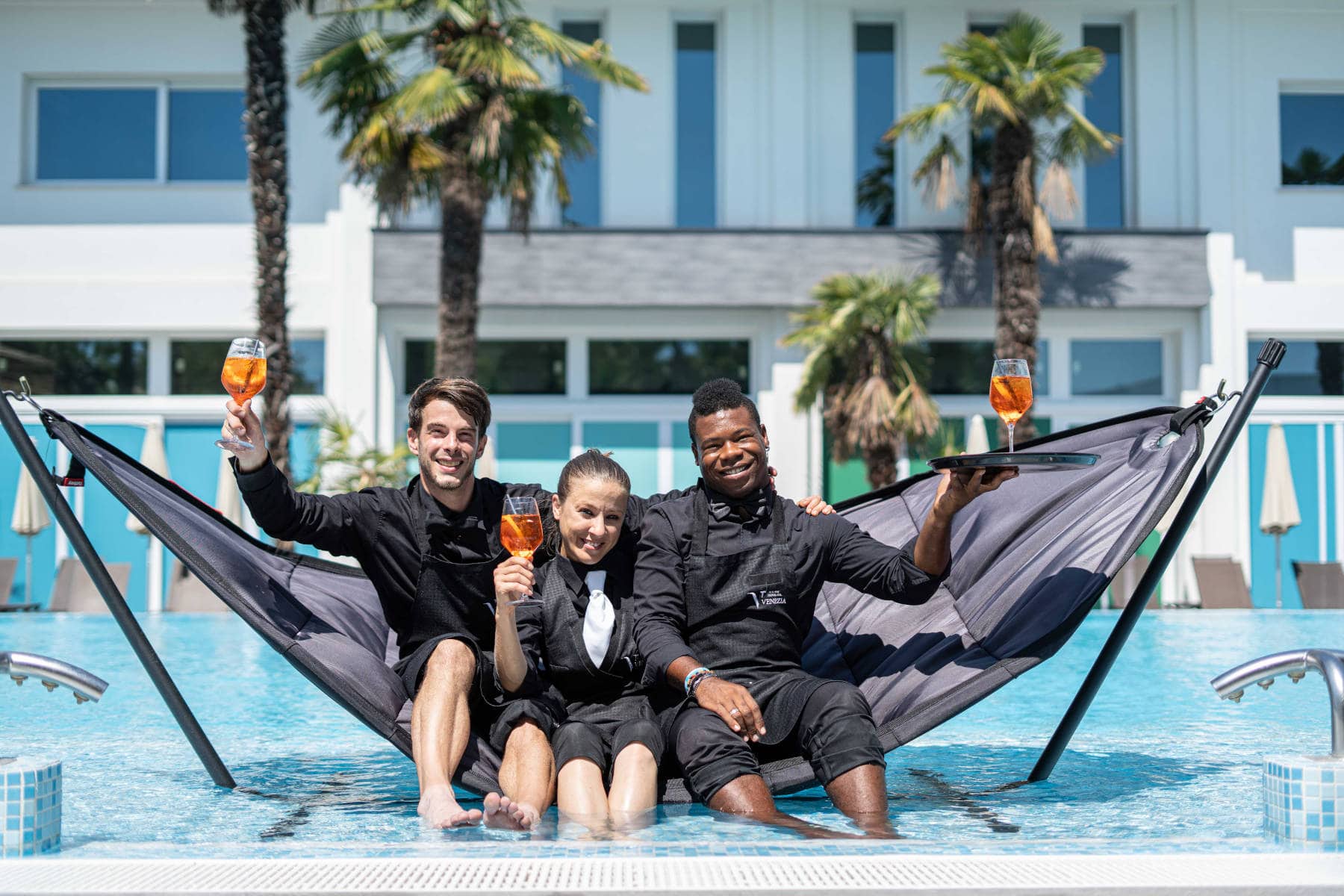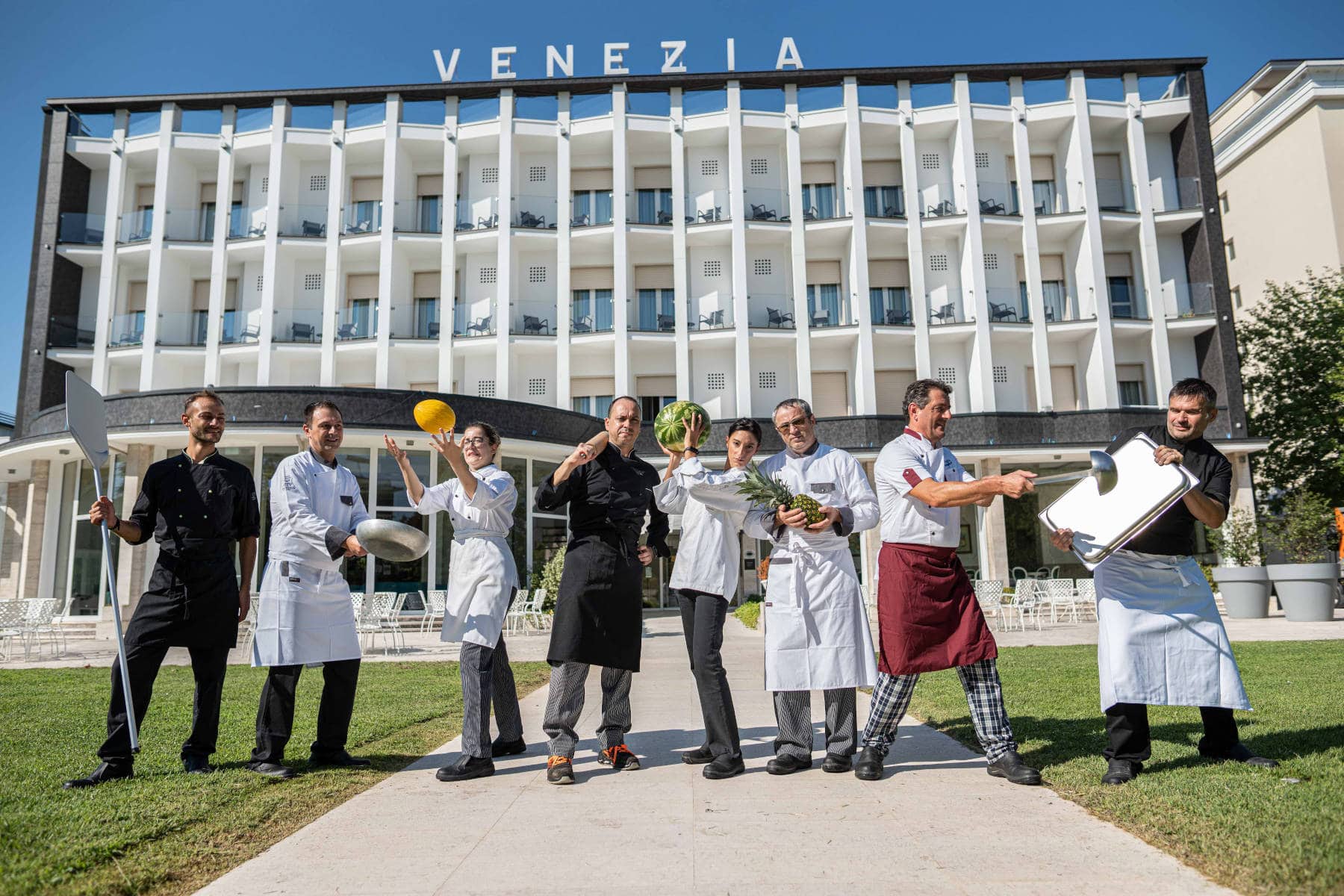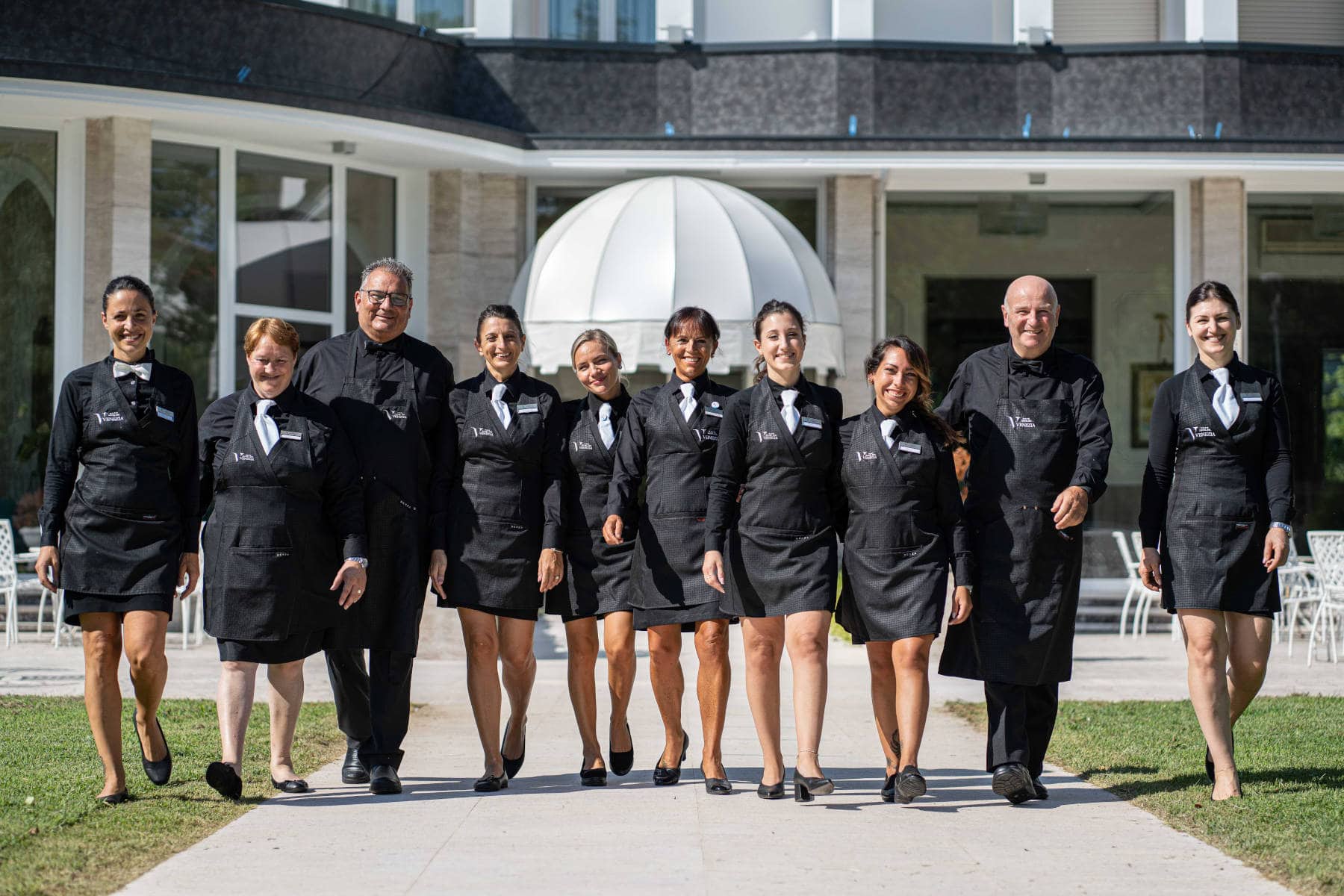 Floor Maids
We take care of your stay
---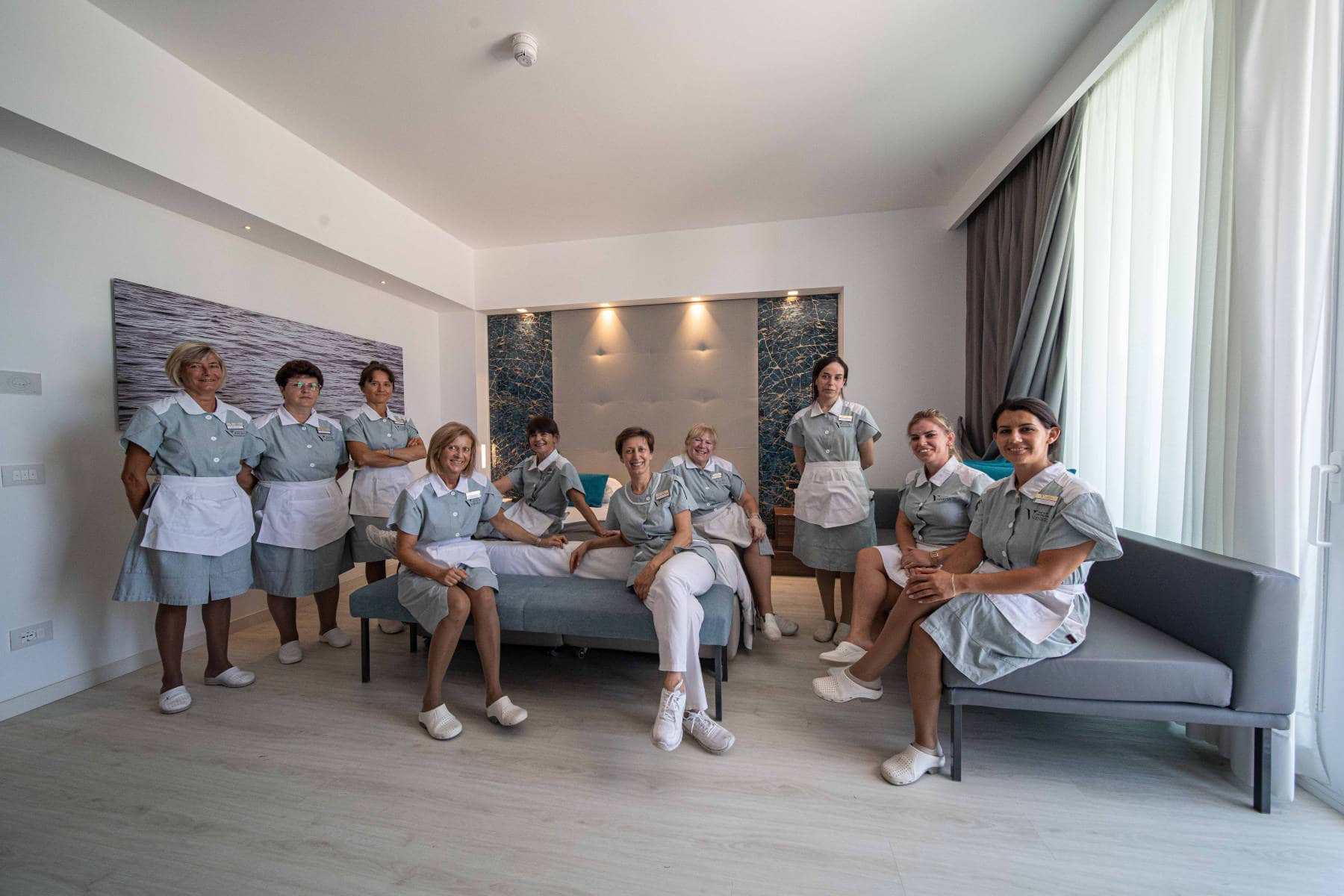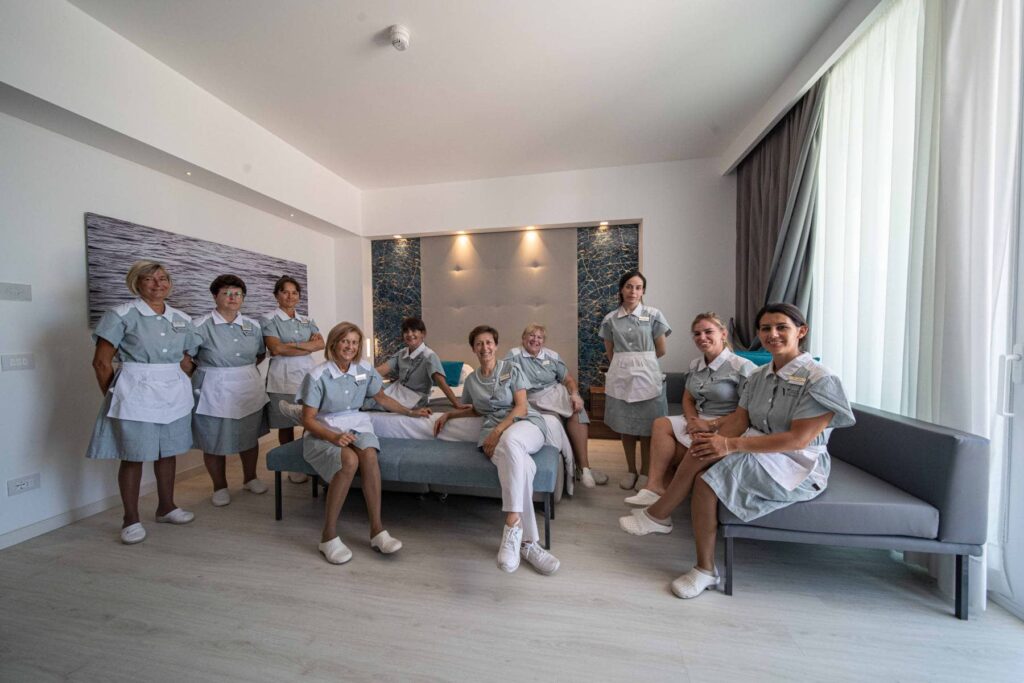 What do our guests think of our staff?
Incredibly relaxing
I spent two fantastic nights and one full day at this hotel, to which my wife and I will definitely return. The exemplary service was provided by polite, well-trained and highly professional youngsters. The restaurant has a young chef who is full of creativity and has great respect for accomplished cuisine. His menus were a mixture of dishes, all given that special touch that made them really excellent. The portion sizes were just right, to avoid the dinner becoming too heavy. And what can I say about the facilities? An enormous therapeutic swimming pool that stretches out across the garden, and is open until 11pm, meaning you and your partner can enjoy romantic evenings in it. The service at the thermal baths was exceptional, and I was lucky enough to take a delightful mud bath for the first time! What more can I say? I can't wait to go back!"
Luca D.
Exceptional spa
I visited this beautiful hotel in November. Courtesy and kindness are very much the watchwords here. I would like to single out the spa for praise. The ever-smiling Stefania organises everything, while D'aria pampered me during the mud therapies, and thanks also to the great Fabio, a wonderful masseur whom I would recommend to everyone and who, in just a few days, was able to help me with a serious muscular problem affecting several muscles around my left hip, which had been bothering me since May 2019. With his professionalism and technical experience, he put the smile back on my face after months of agonising pain, allowing me to sleep soundly once again and eliminating the pain that was driving me mad. THANK YOU, Fabio, I'll be back asap and will follow all of your advice. A BIG THANK YOU TO EVERYONE "
Giuseppe
An impeccable welcome
This was my second time staying here. The place is really very welcoming, it fits the bill perfectly if you're looking for some serious rest and relaxation. Excellent cleaning, both of the rooms and the communal areas. The food is of a very high standard, and the service is beyond reproach, attentive and quick. I'm already thinking about returning soon."
Caterina
Perfect weekend
We enjoyed a weekend at Hotel Venezia Terme. The staff were polite, friendly and professional, and even before we arrived they went the extra mile to meet our requirements. The buffet breakfast offers everything you could possibly want. Excellent lunch and dinner, the waiting staff are very good at what they do – I would like to thank our waitress, Anastasia, in particular! Very comfortable bedroom, spotless on our arrival. No issues at all with the hotel – well-designed, easy parking, excellent service.I won't even say anything about the swimming pools, you just have to look at the photos – I have nothing to add! If you want to relax and spend a few days surrounded by every imaginable comfort, this really is the hotel for you. Thanks everyone, see you soon!"
Vadim G
Exceptional
A hotel that is always clean, tidy and cared for. All of the personnel are very friendly, especially those who deal with breakfast. Kind, smiley and willing to help even those who don't necessarily deserve their help (!). I don't want to hurt anyone's feelings, but they are really the pride and joy of this hotel.Hotel Terme Venezia is our home from home in Abano."
Giuliana