Hotel SPA Venezia
Your stay in Abano Terme
A spellbinding spa resort at the foot of the Euganean Hills, where you can savour wonderful days relaxing and resting in stunning surroundings.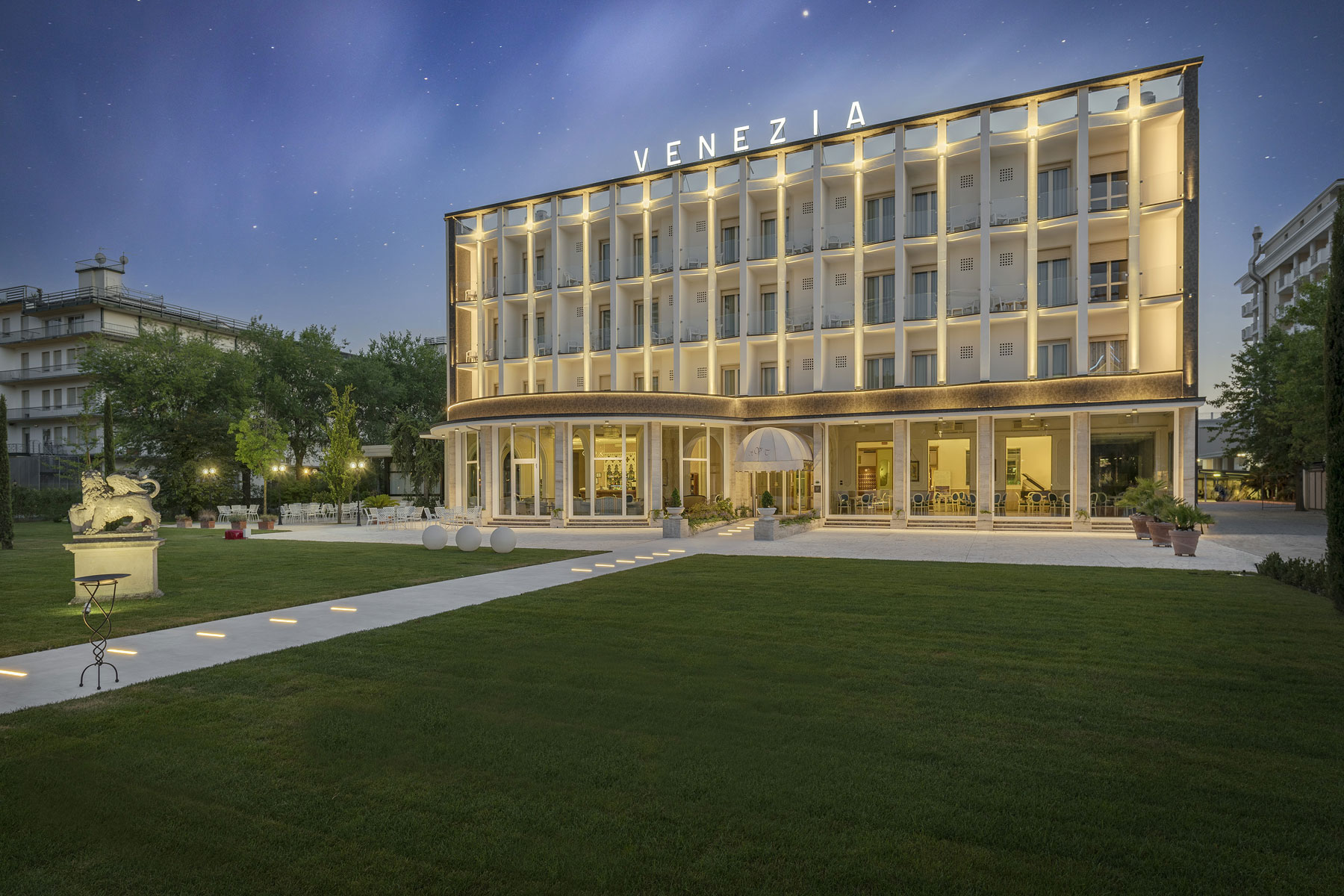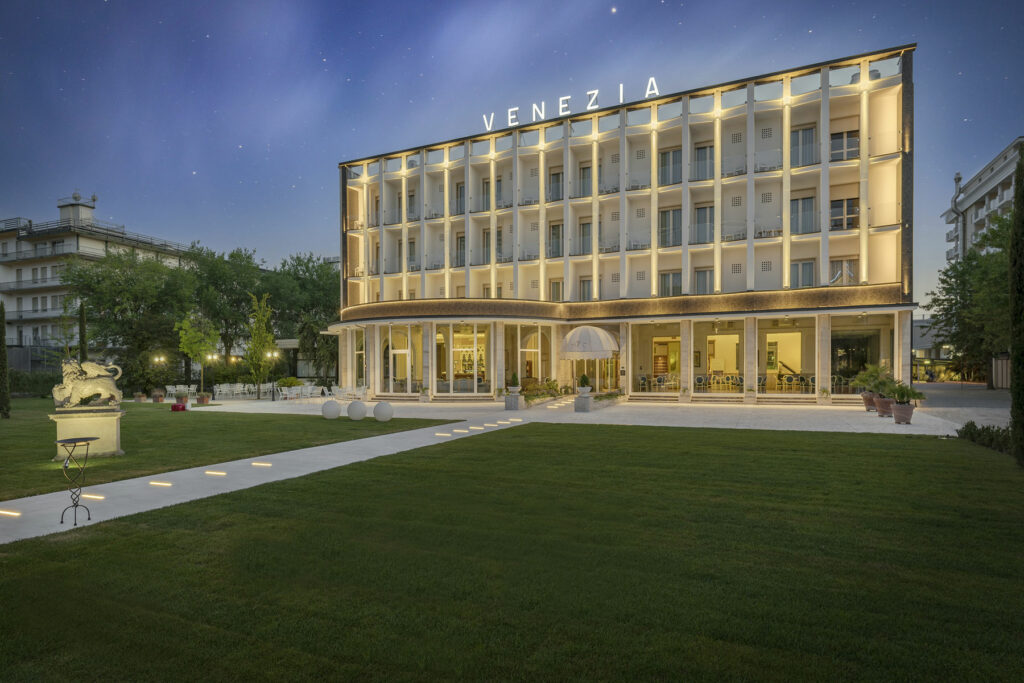 Providing consummate customer service since 1947
When tradition meets modernity
---
In the Italian spa town of Abano Terme, Hotel Terme Venezia is synonymous with wellbeing. Every day, our team of 40+ professionals works with commitment and dedication to meet the needs of those staying at the hotel.
Certified quality
At Hotel Terme Venezia we use only the very best mud
---
Hotel Terme Venezia is an exclusive location at the foot of the Euganean hills. It is one of the largest thermal spas in Europe, and is ranked as 1st class superior.
The Euganean mud used here has received a European patent, and Abano Terme is recognised internationally as the best spa in Europe for therapeutic mud baths.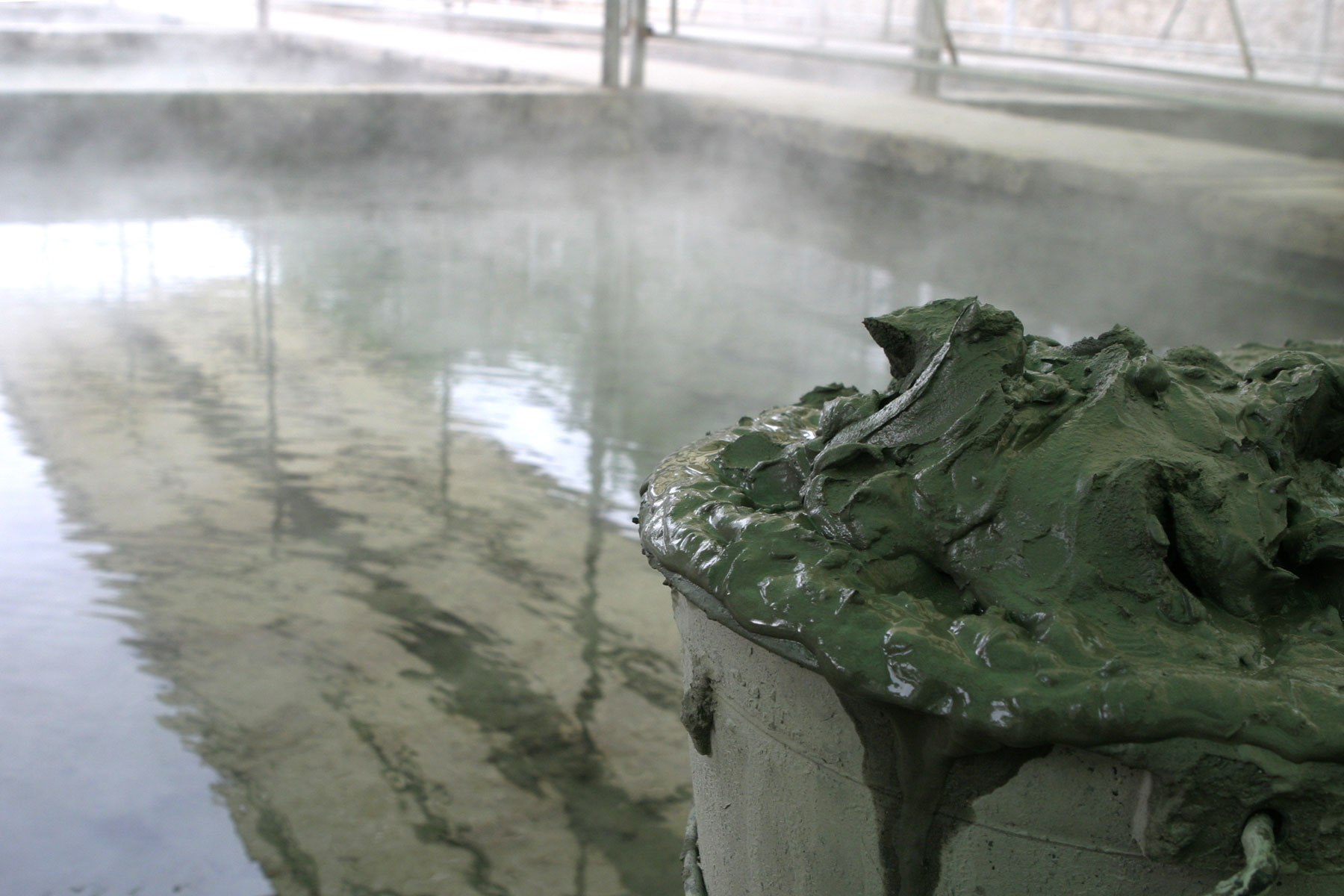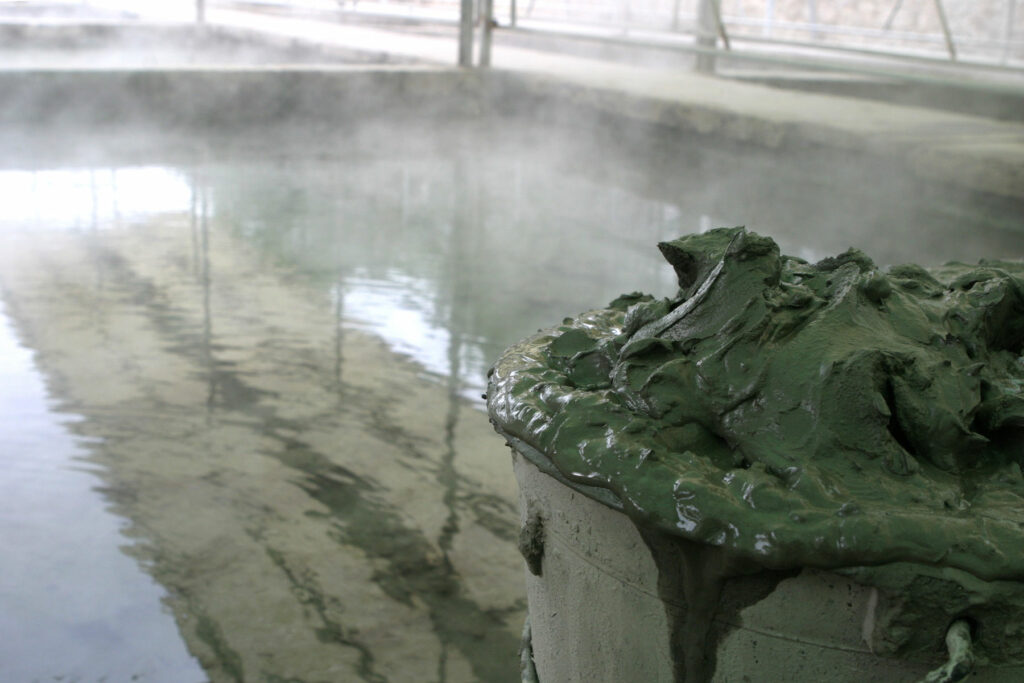 5 good reasons to stay at Hotel Terme Venezia
A dream that really can come true
At Hotel Terme Venezia, wellbeing is synonymous with revitalisation.
This is an enchanting place that has what it takes to meet all of your needs, where nothing is left to chance.
The best swimming pools in Abano Terme
---
The perfect place for those who want to feel pampered by the peace and serenity of a relaxing oasis, lapped by the thermal water of our indoor and outdoor pools.
Read more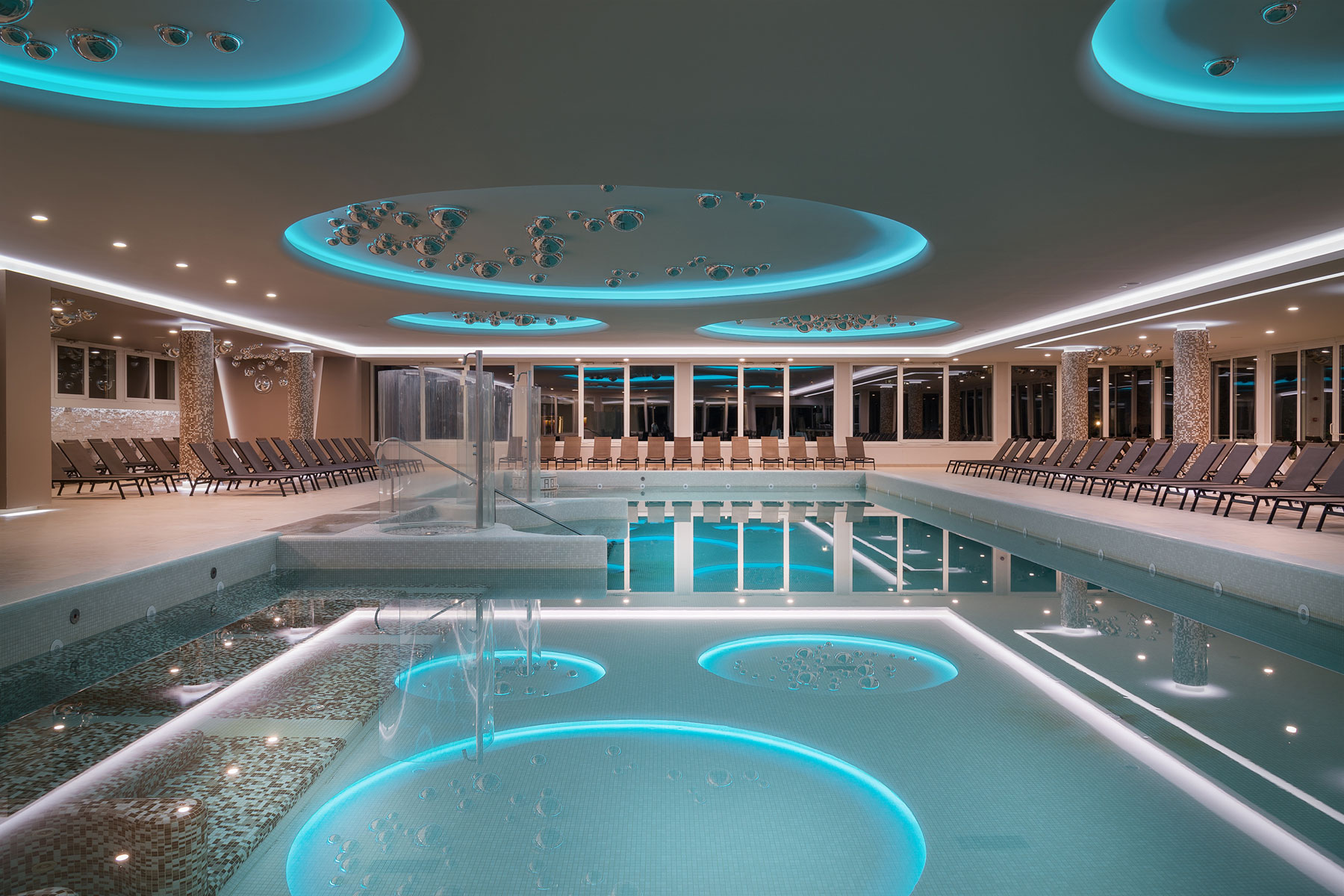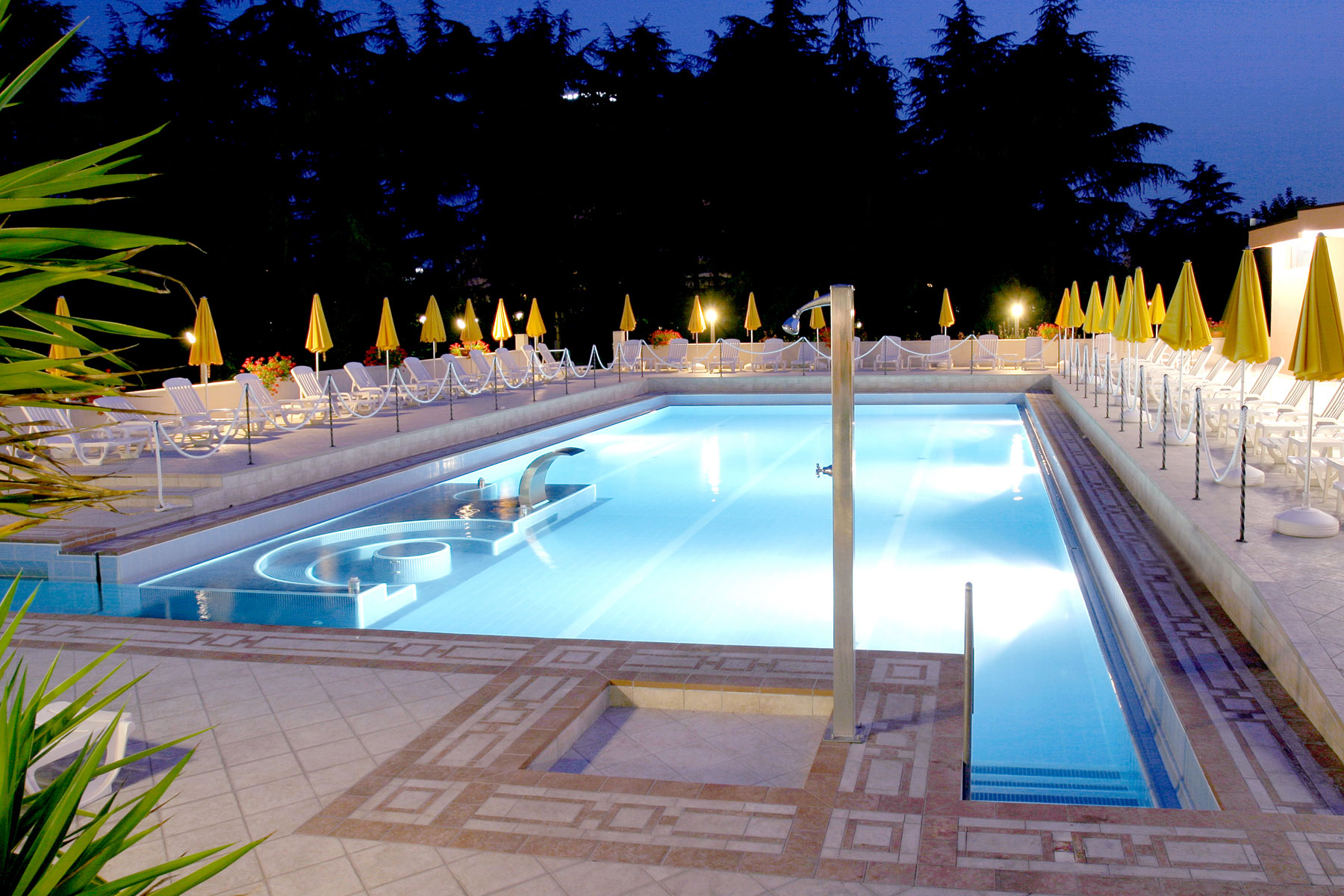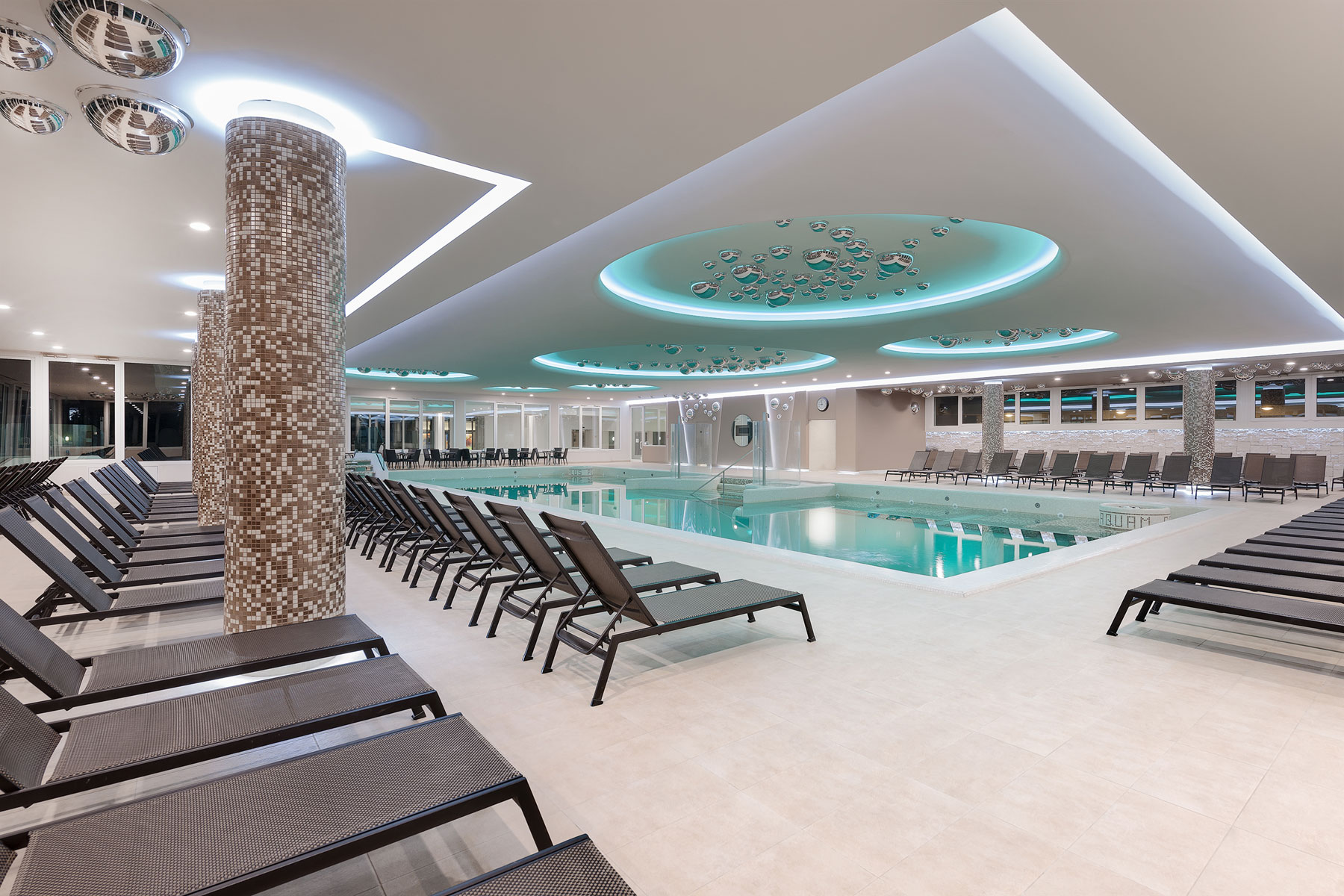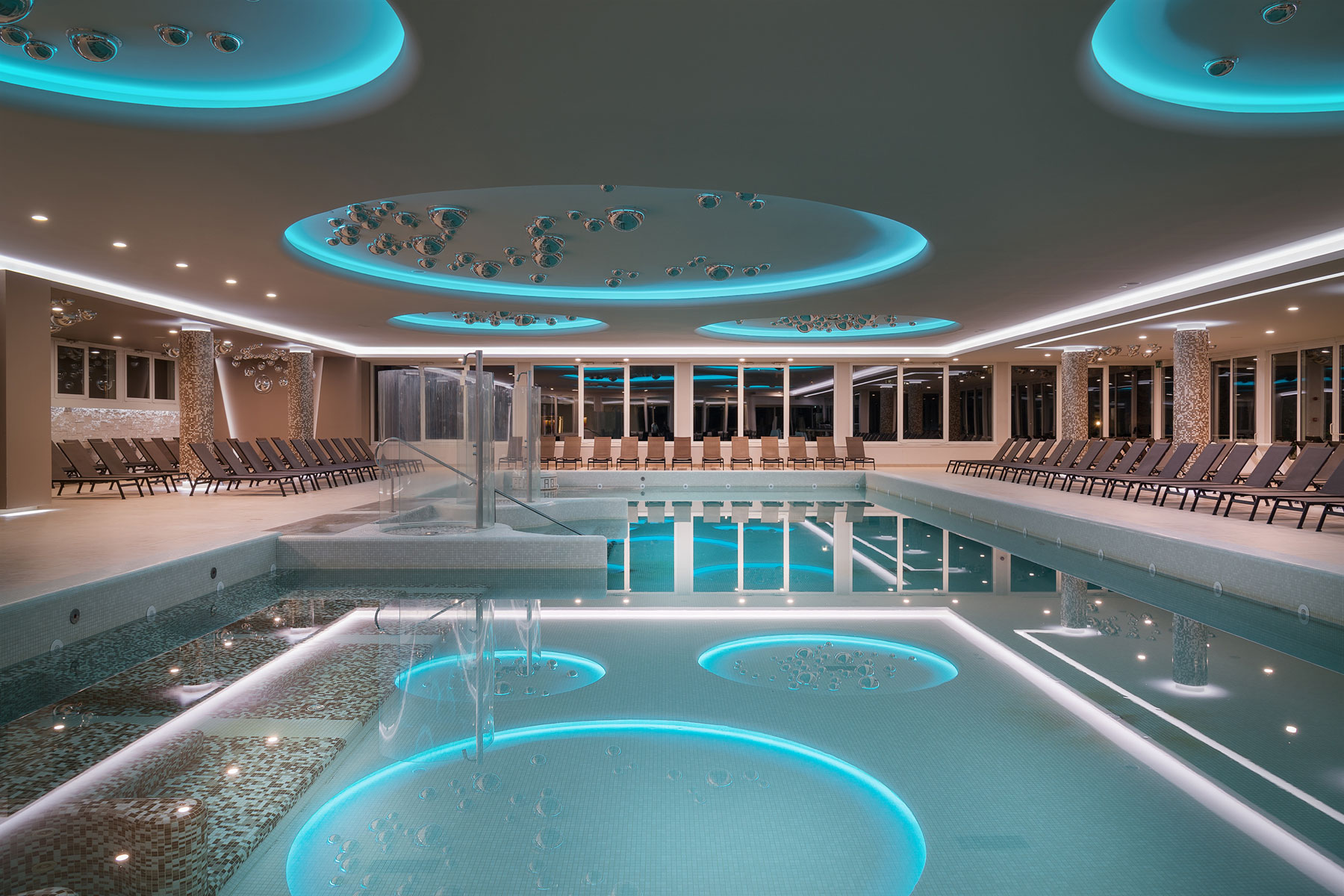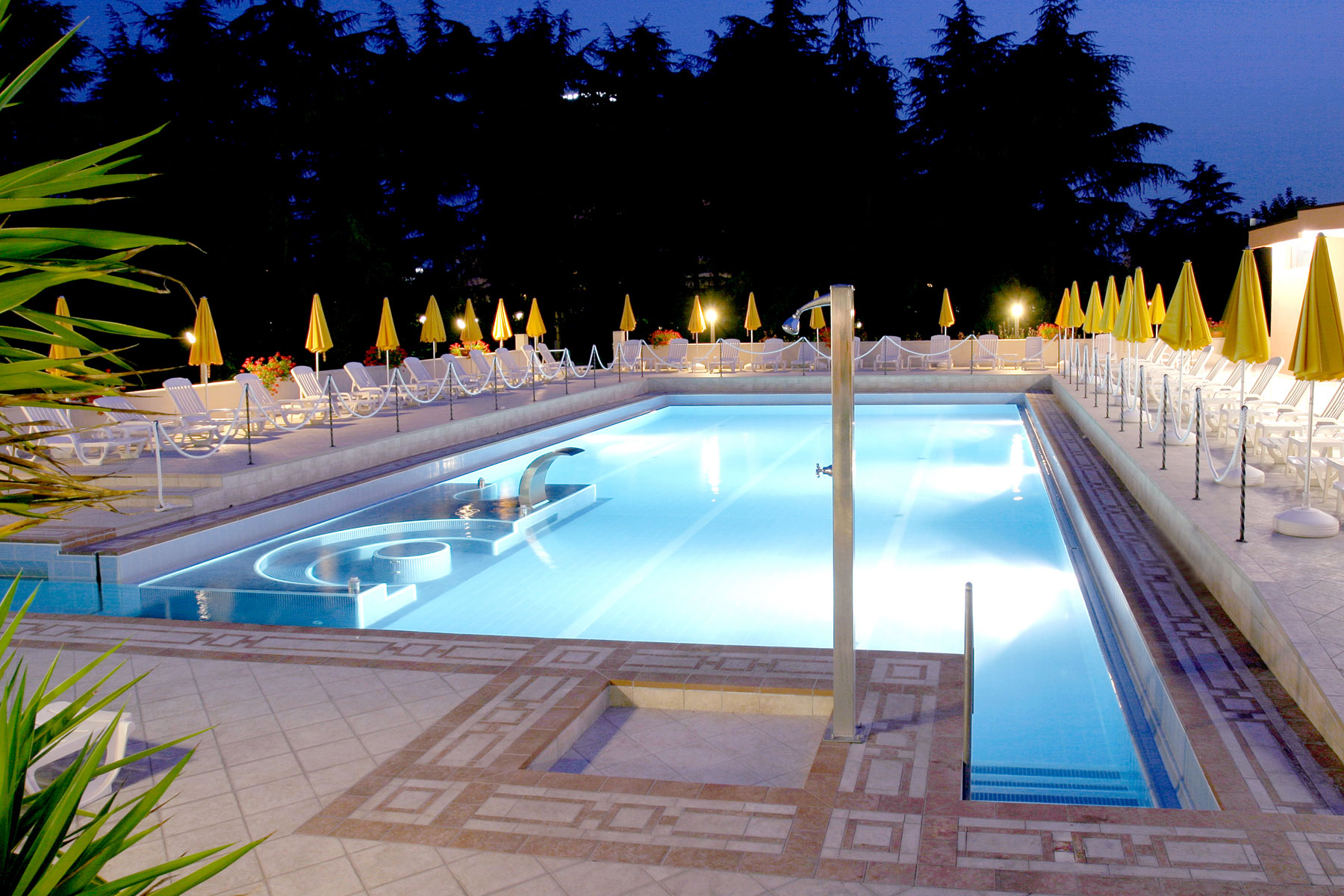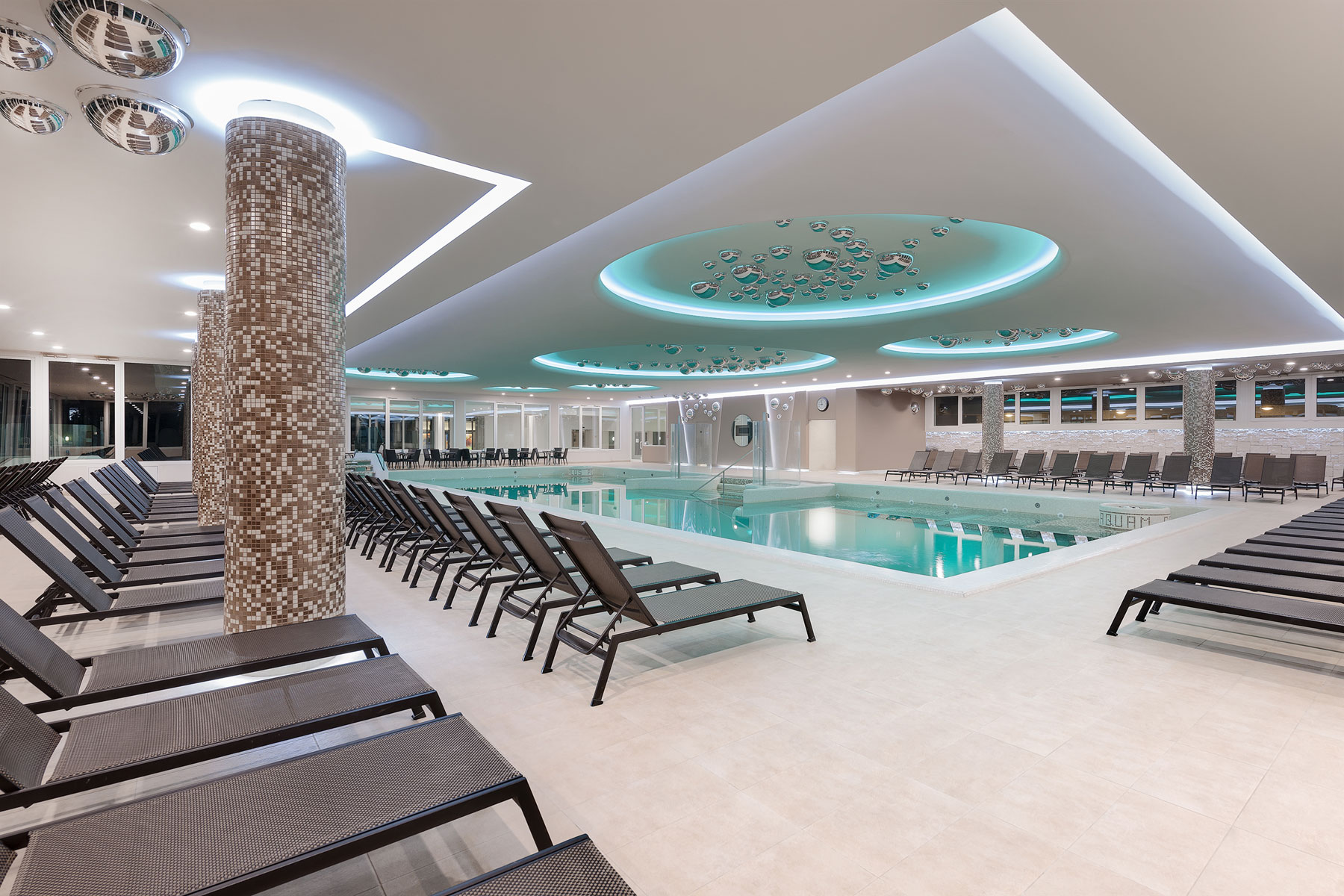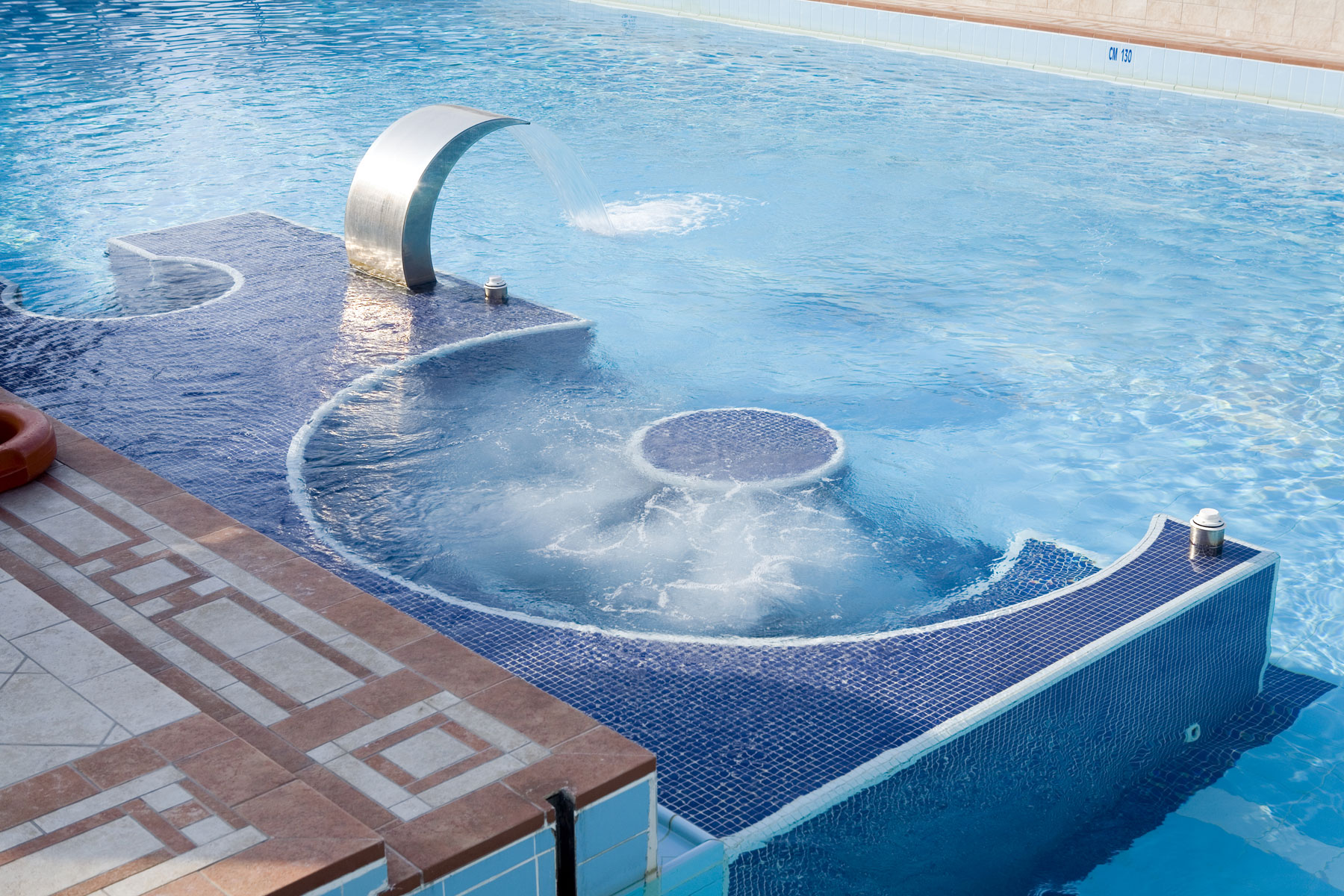 Spa treatments in Abano
---
Hotel Terme Venezia is located above one of the largest thermal springs in all of Europe. The spa water, renowned for its therapeutic properties, is widely used by us in the ageing of our mud, in our thermal baths, in our swimming pools and for our inhalation therapies.
Read more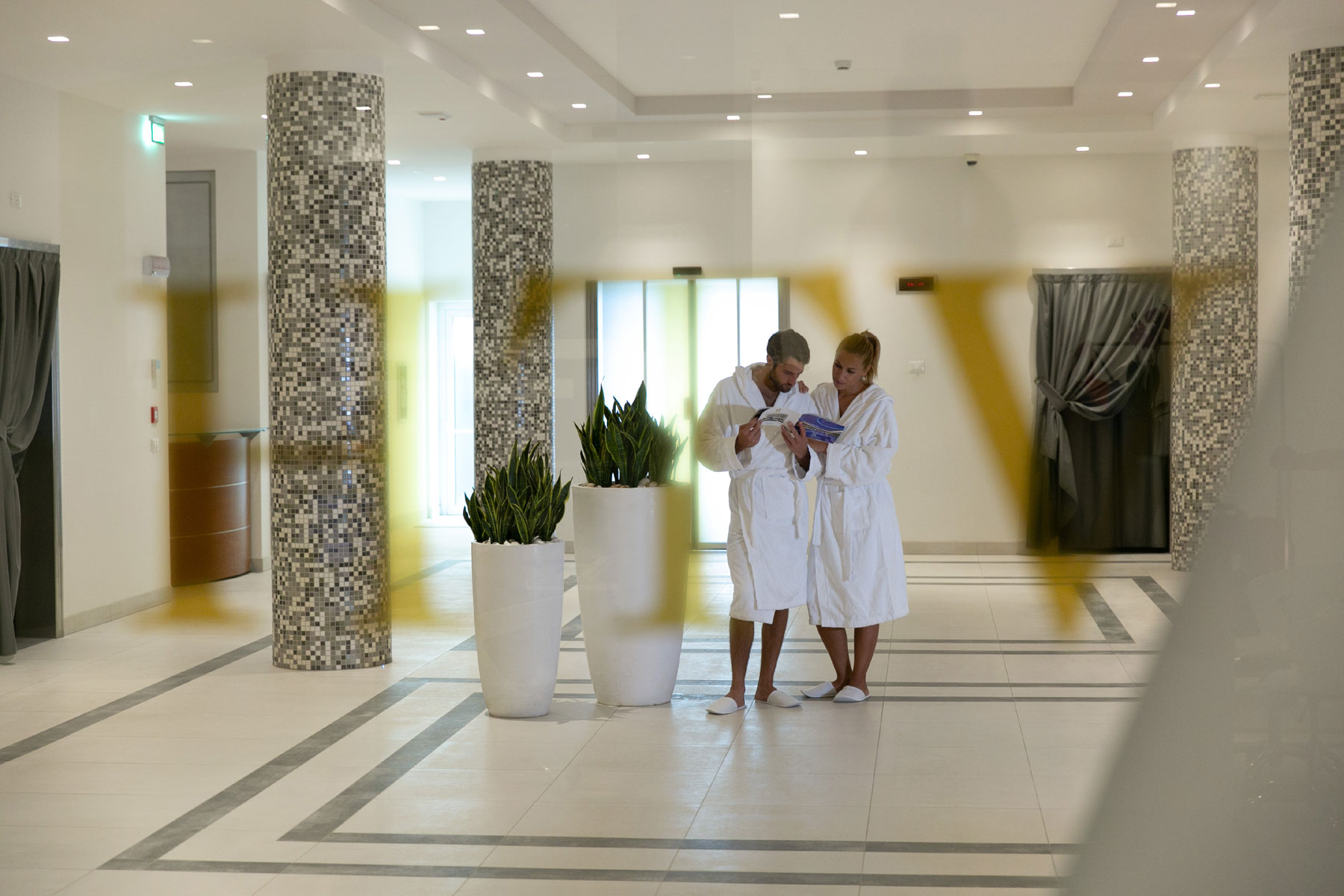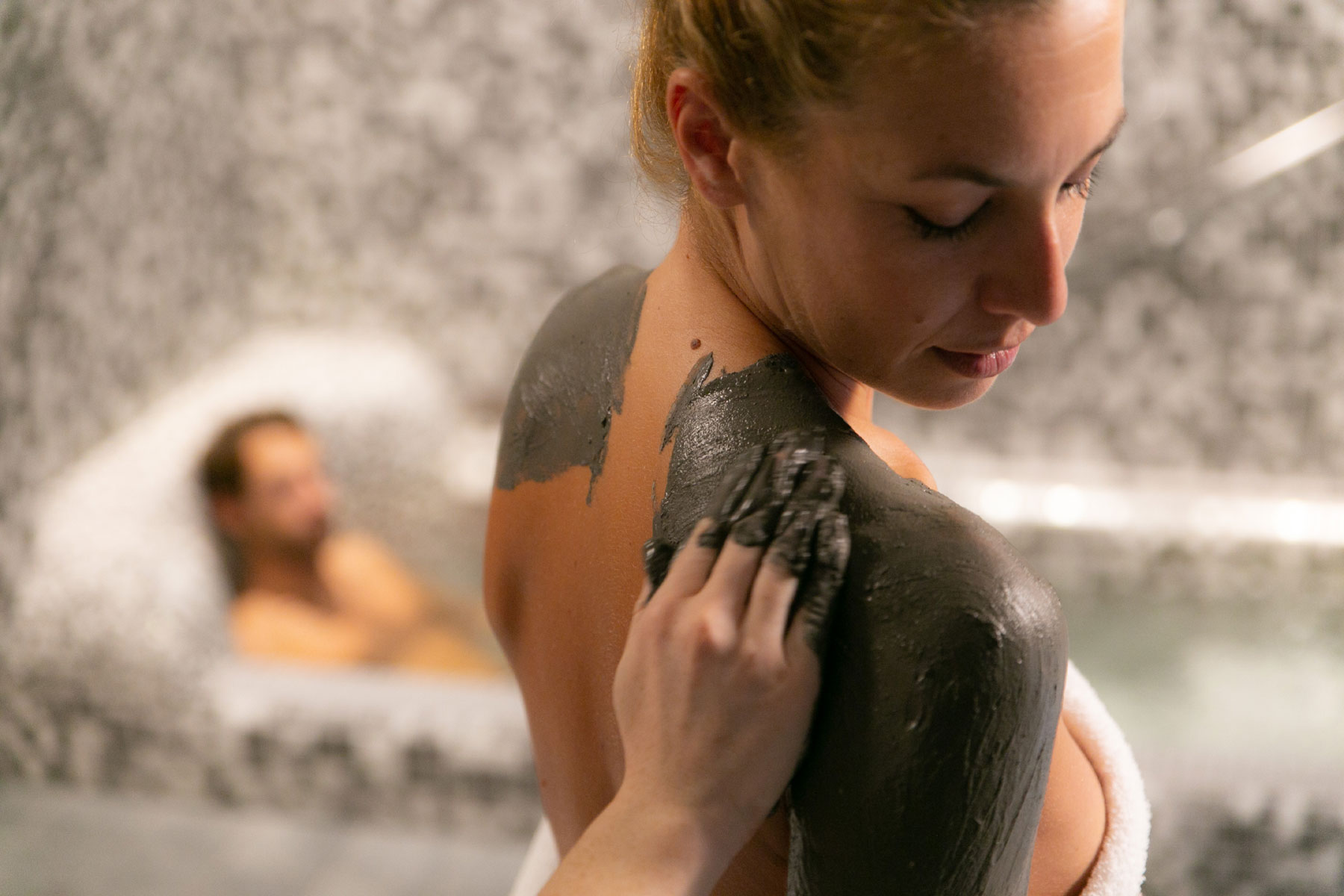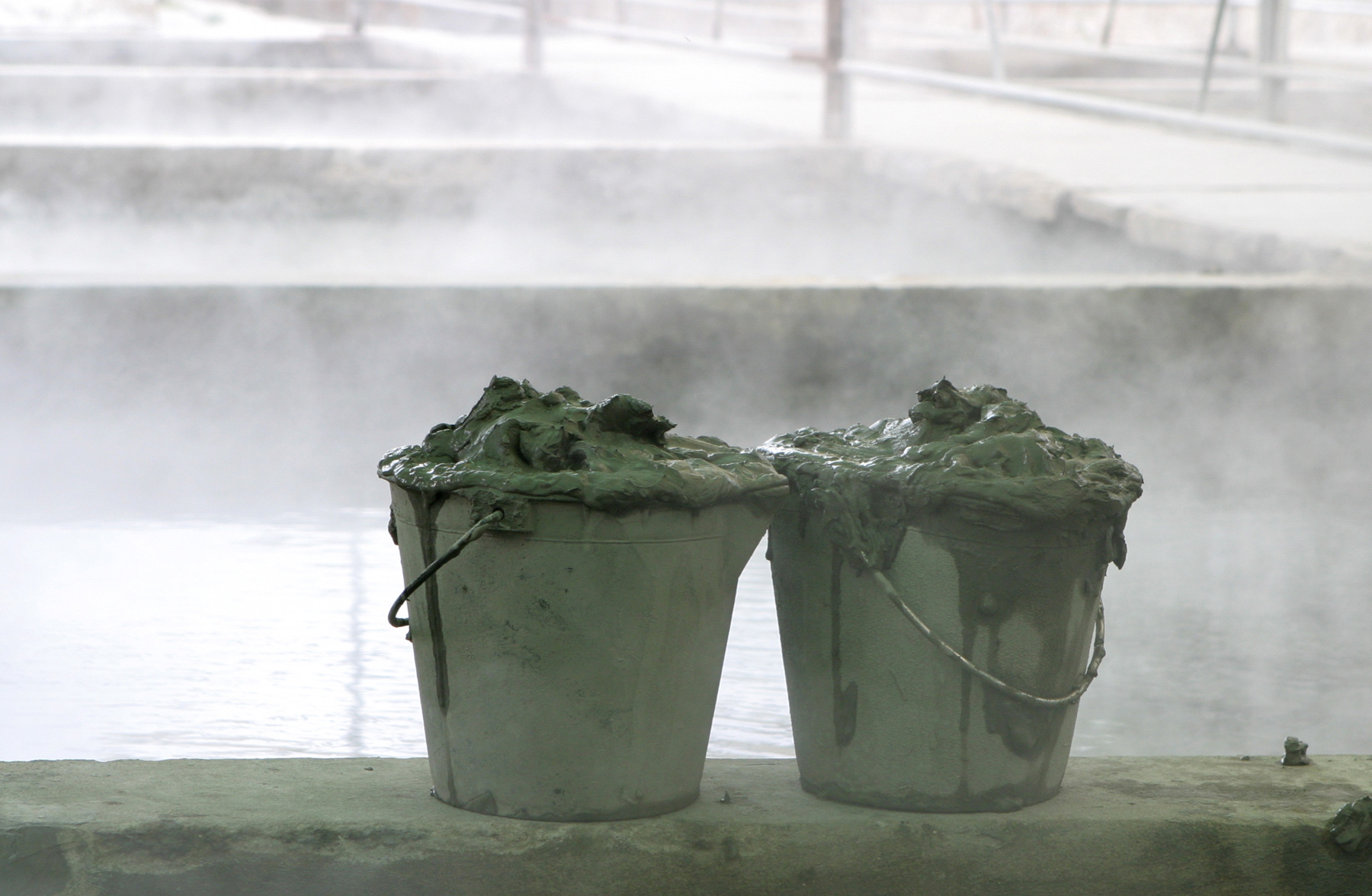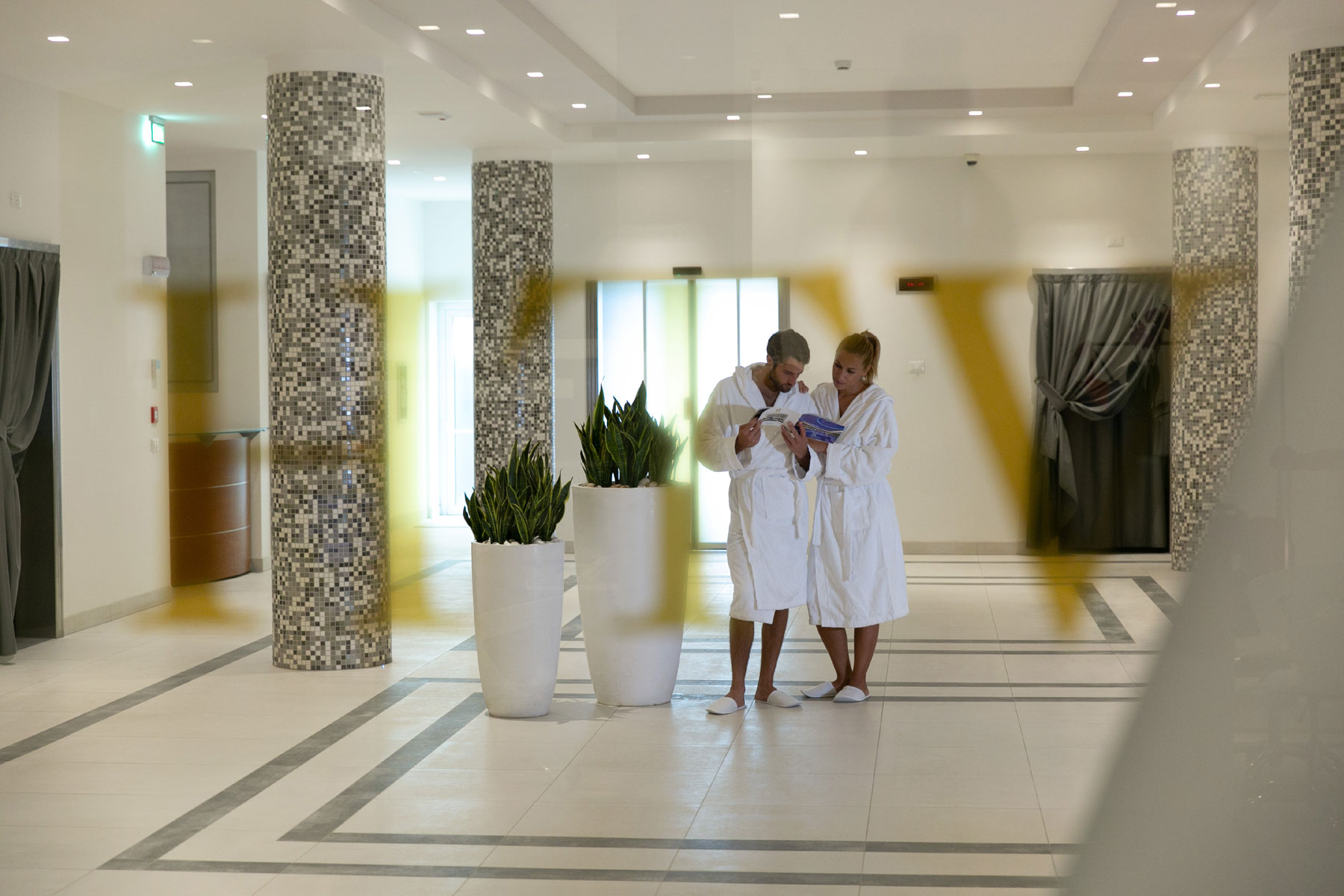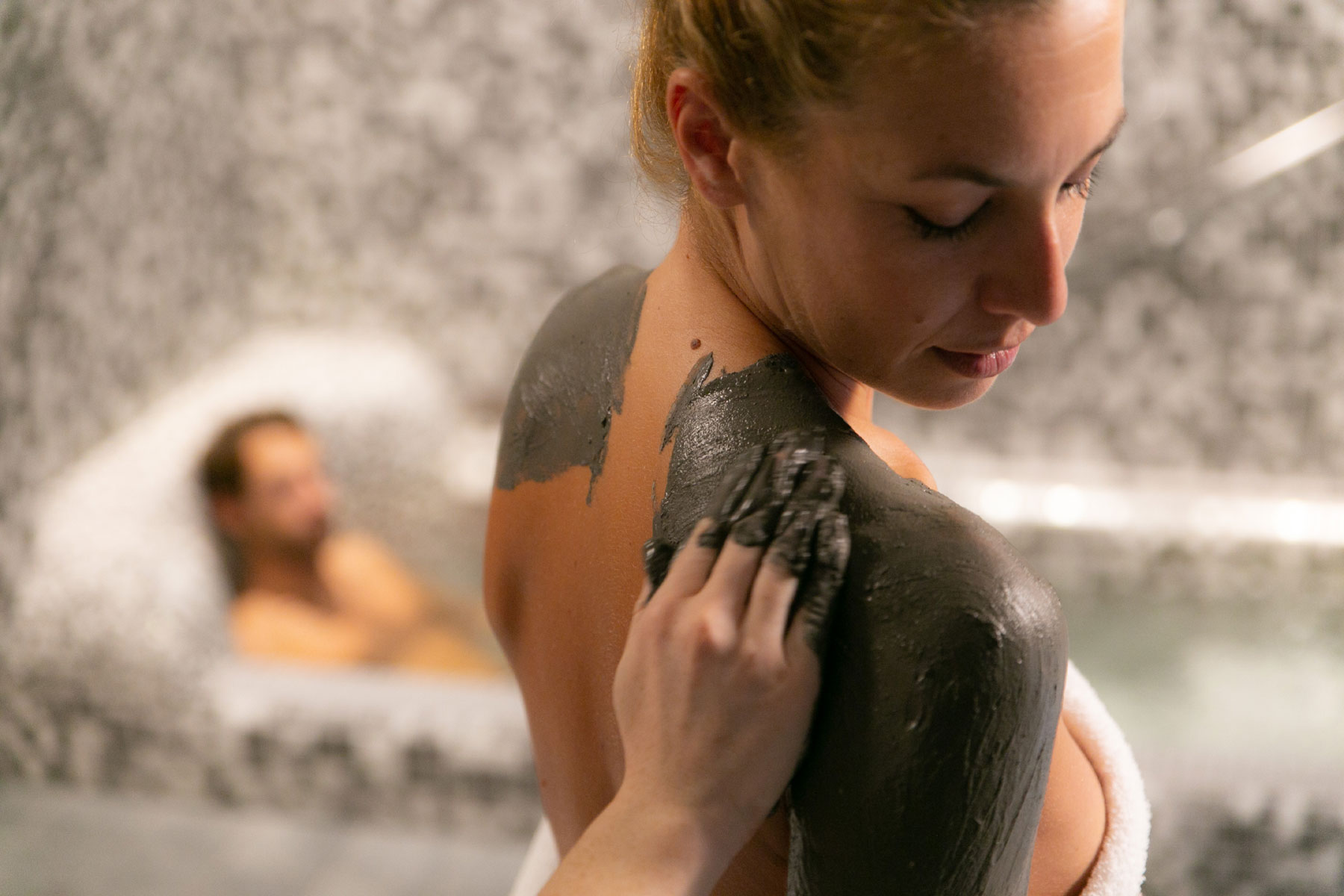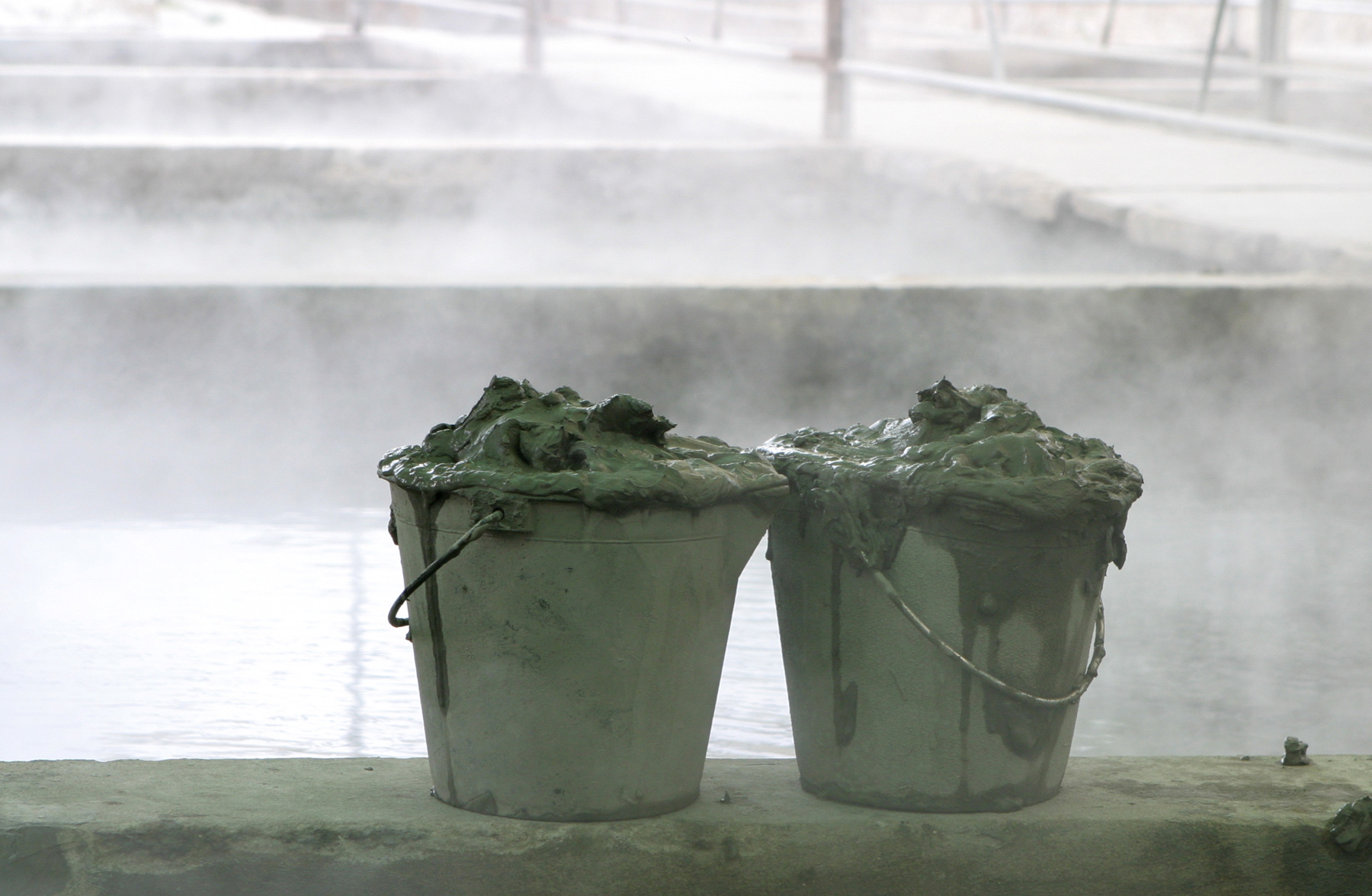 Wellness Centre & Spa
---
Our exclusive wellness centre offers you a complete wellness experience. It is a welcoming, family-friendly facility, where you can choose from a wide range of wellness treatments, allowing yourself to be pampered by our highly qualified personnel and immersing yourself in an environment infused with peace and tranquility.
Read more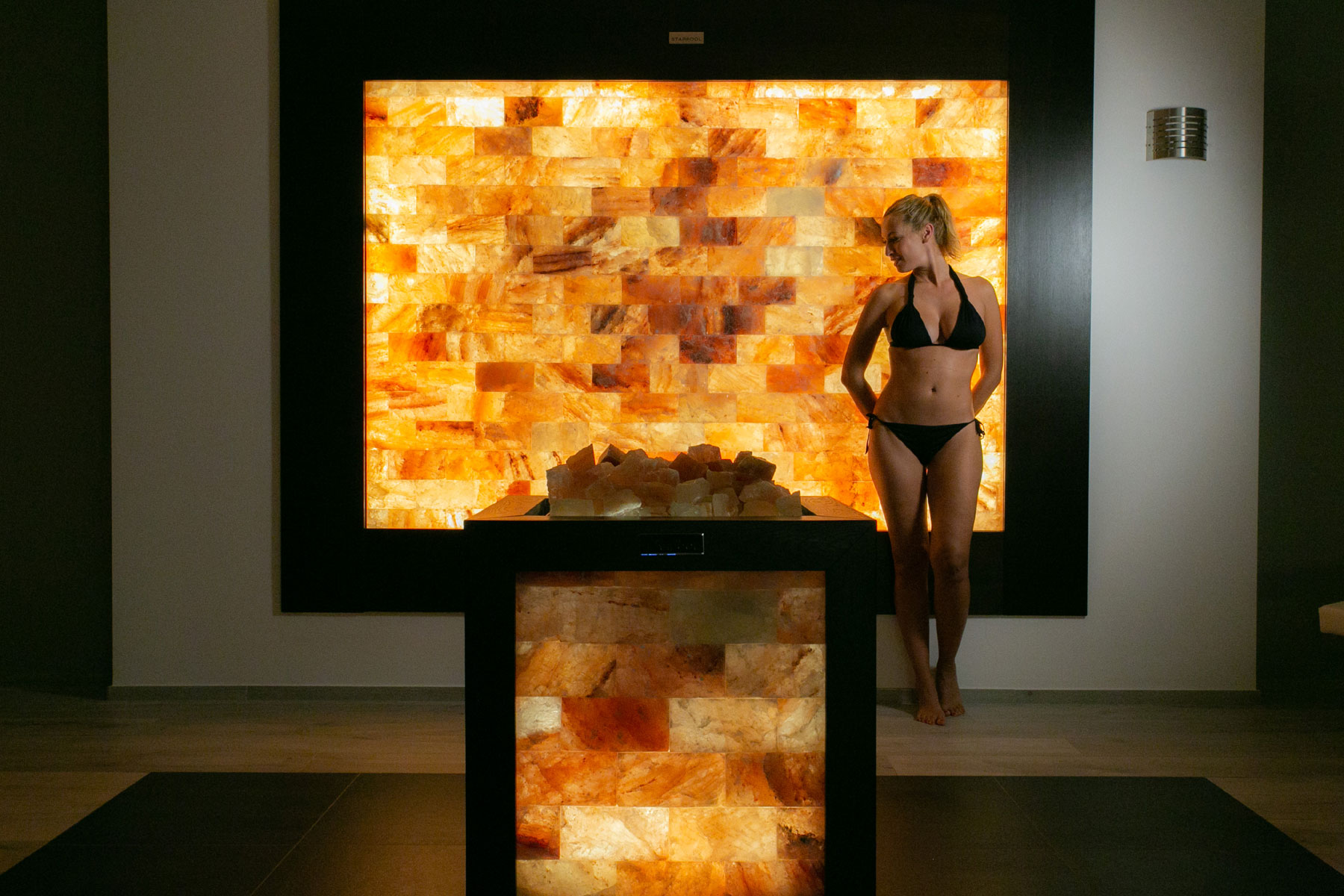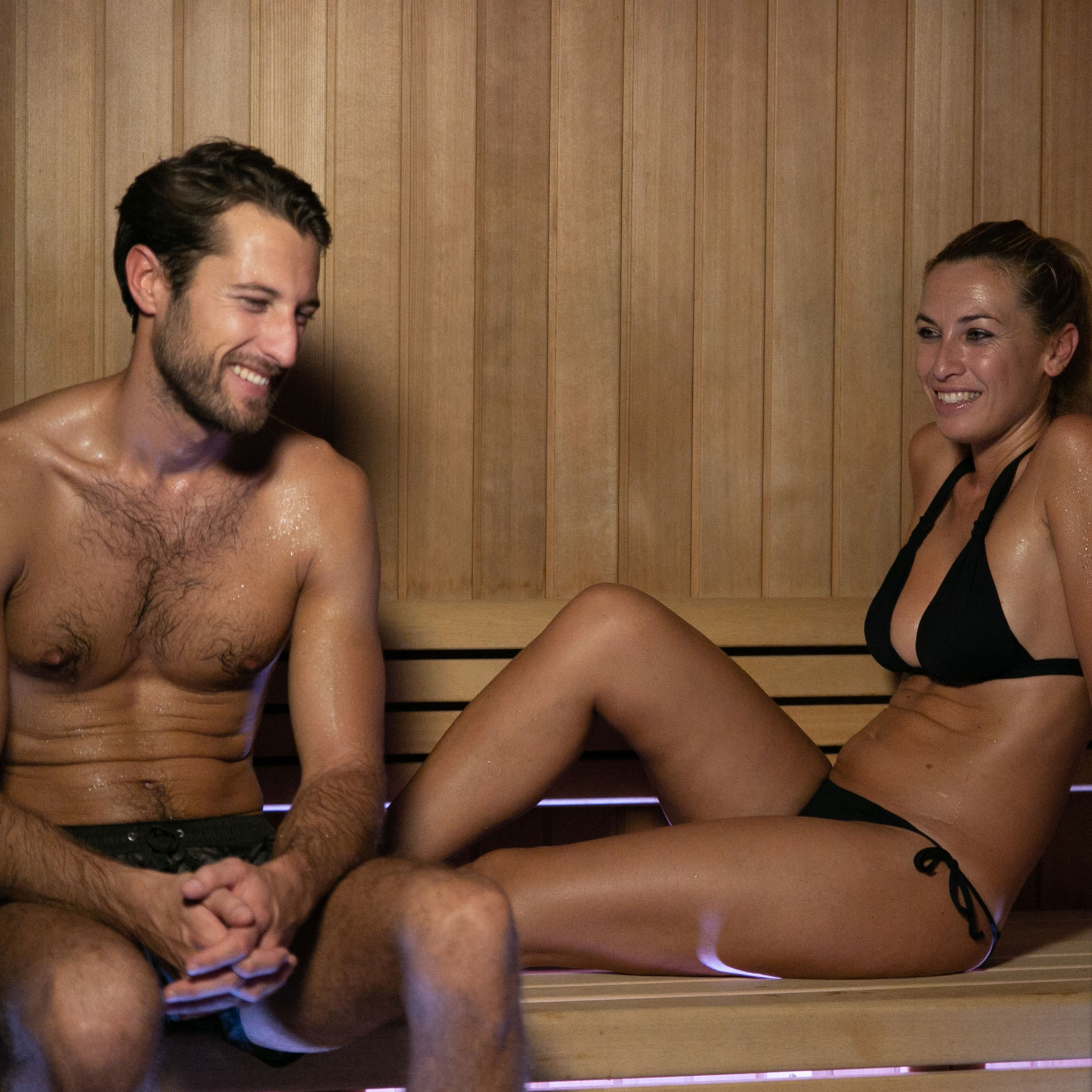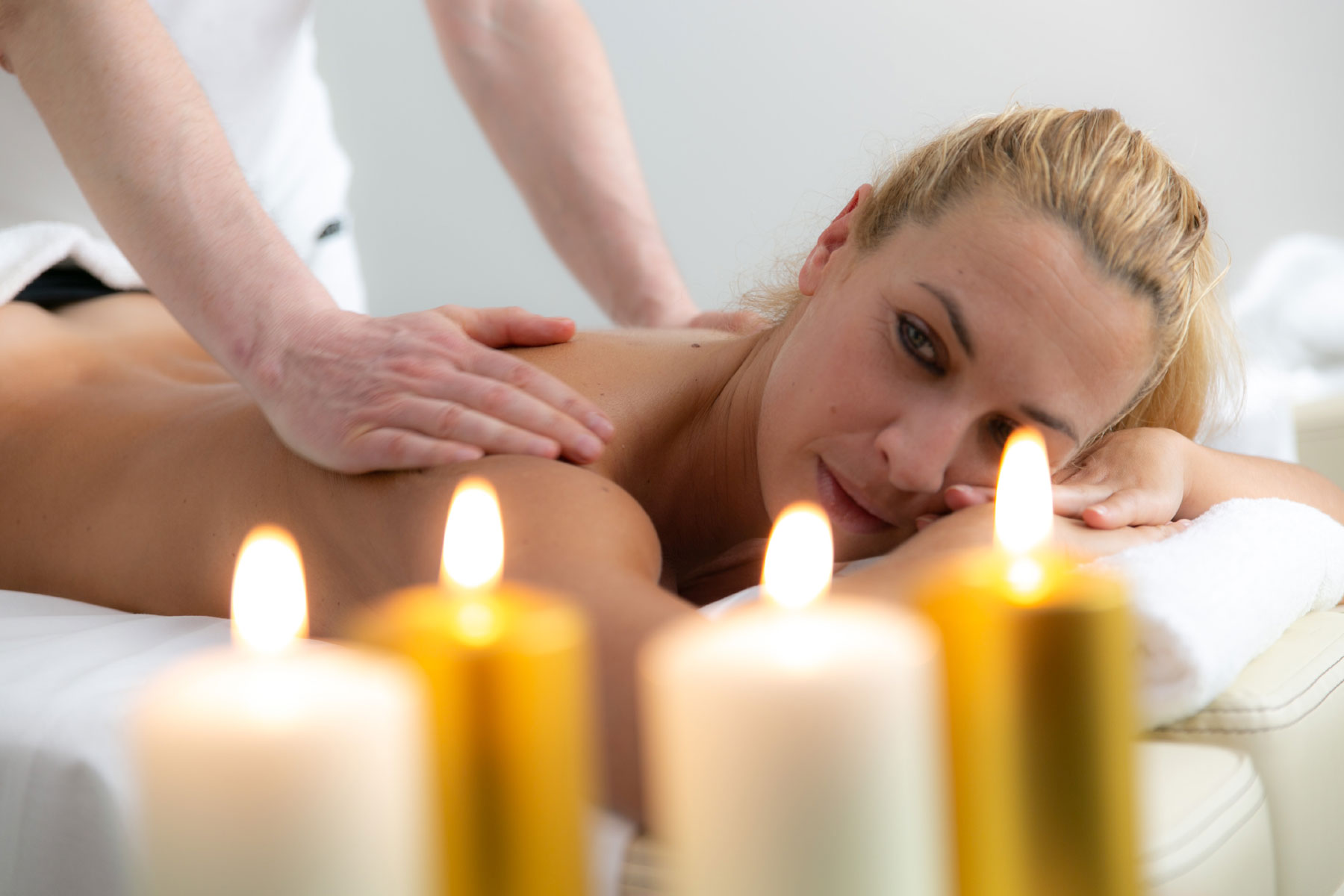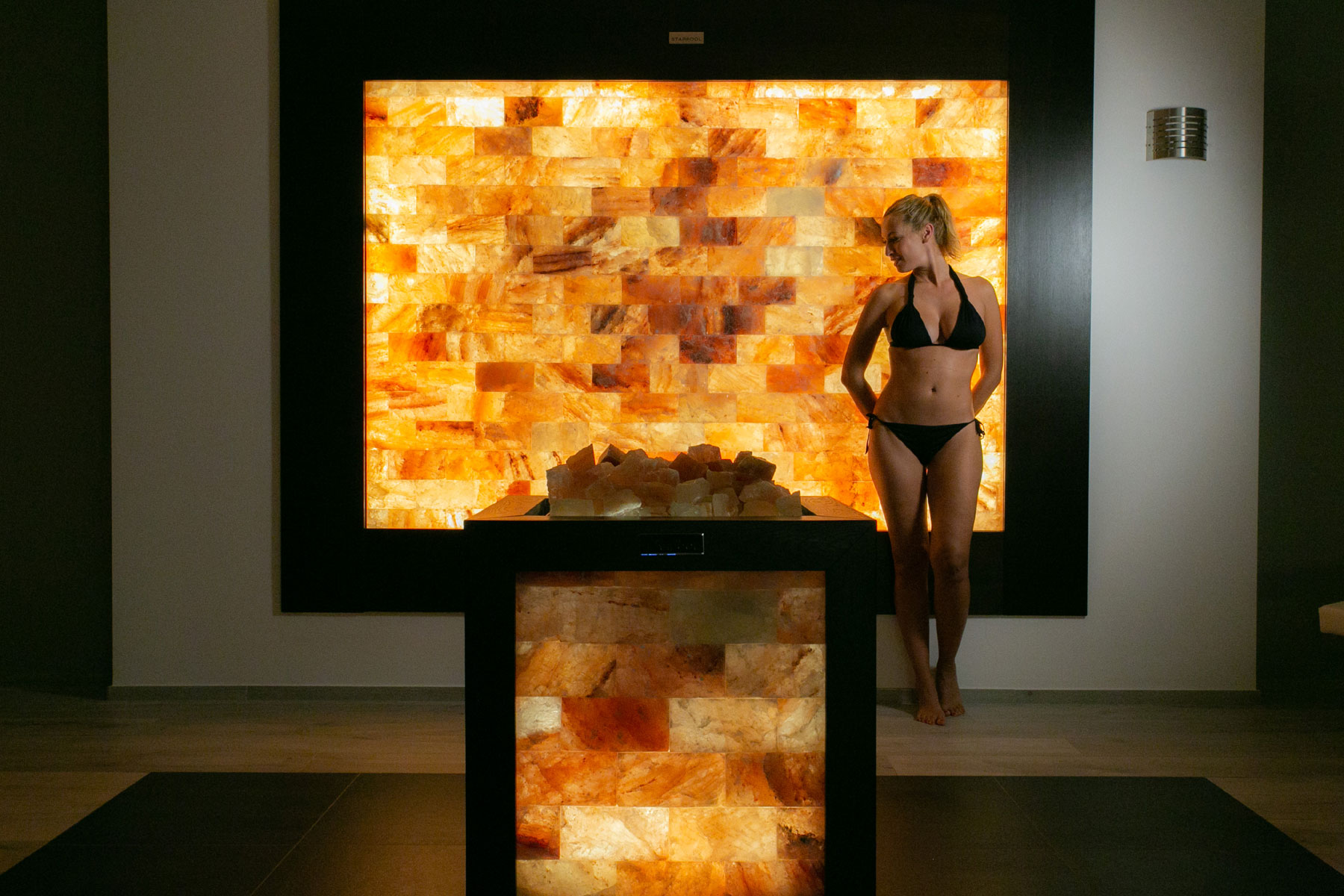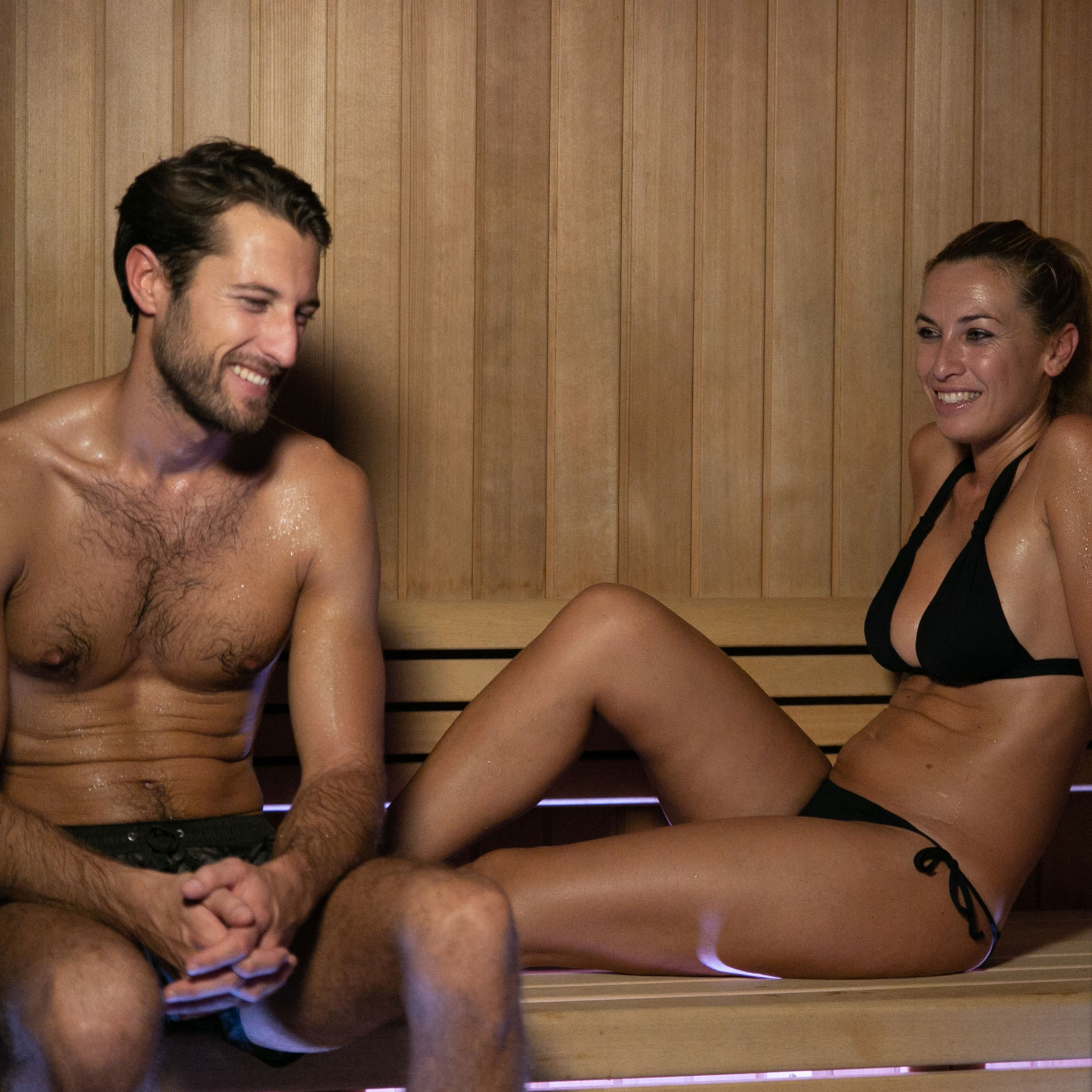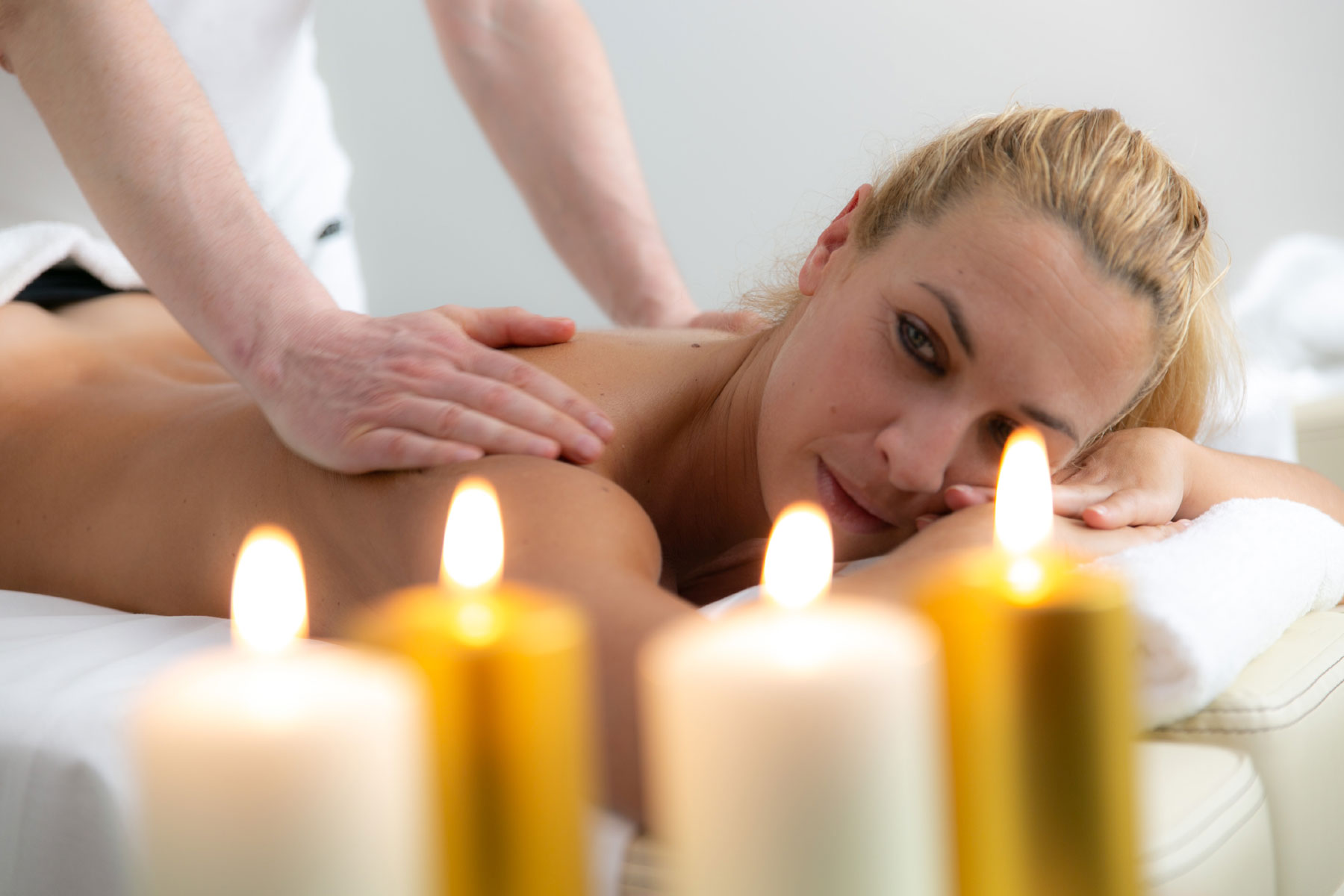 Gourmet cuisine
---
Living well is all about looking after your body – and that also applies very much to the food you eat. Here at Hotel Terme Venezia, we pay a great deal of attention to what goes into the dishes we proudly serve our guests.
For a stay with the emphasis on wellbeing, we offer a menu created in partnership with our multi-award-winning chef, Andrea Mantovanelli.
Read more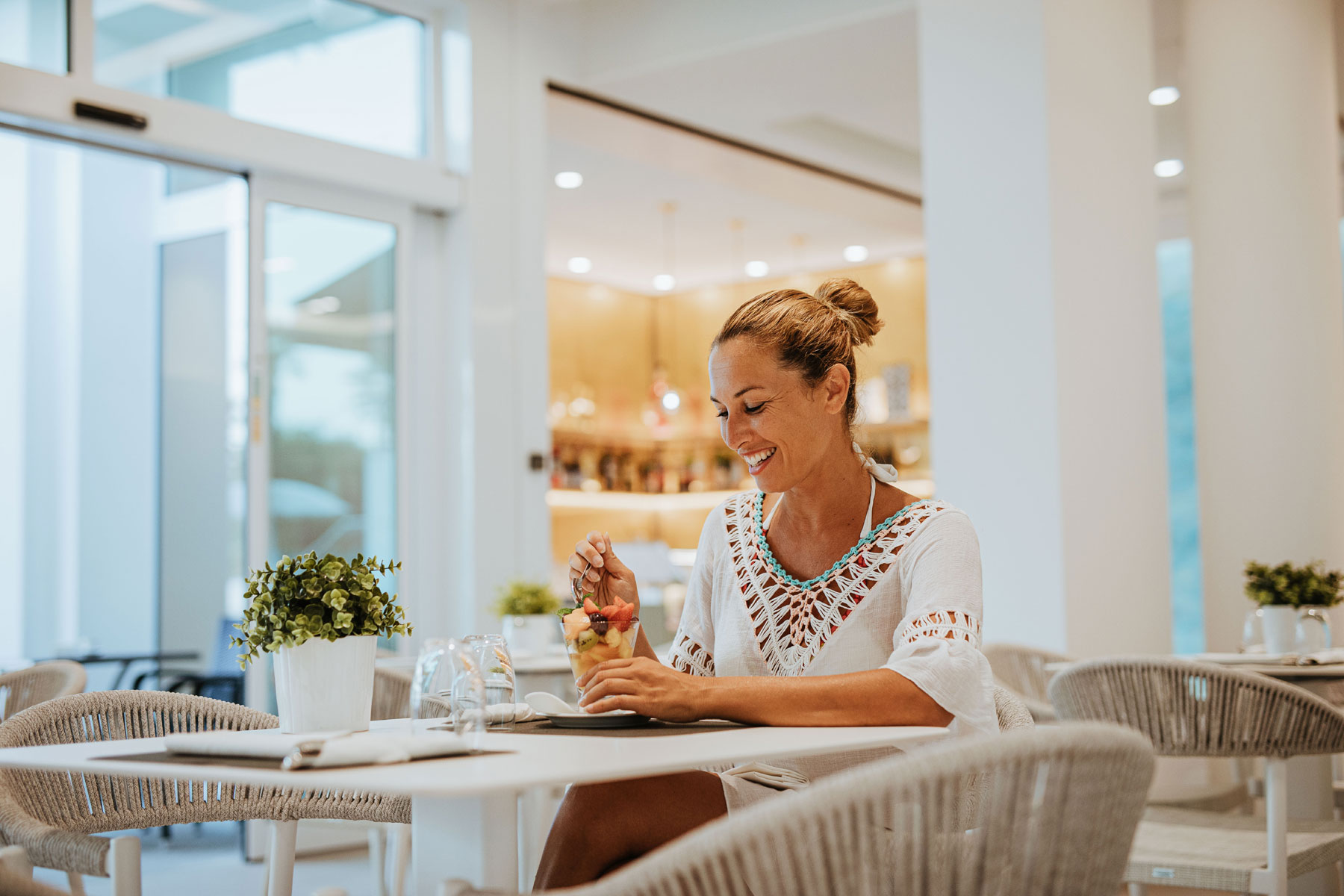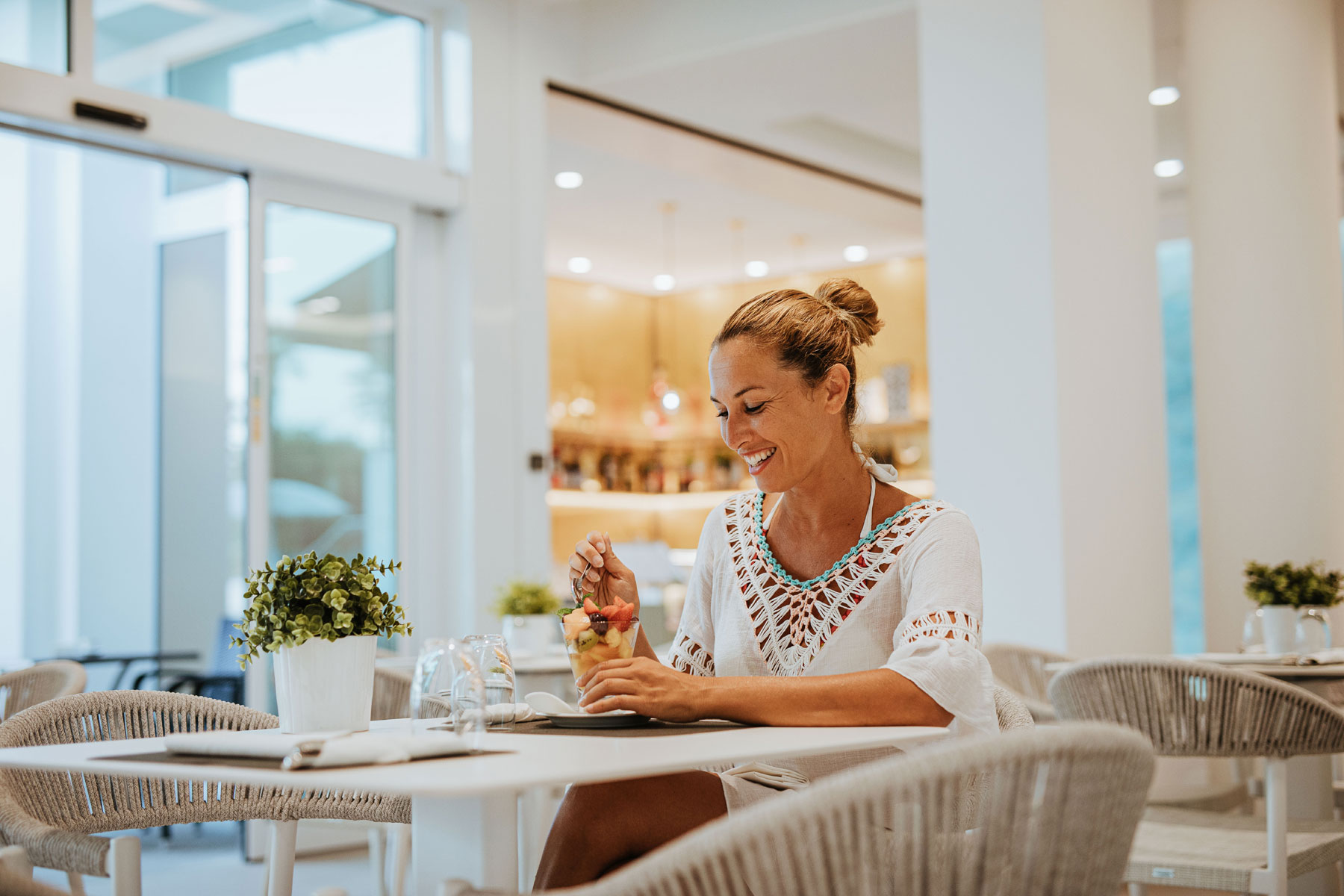 Wellness professionals
---
Our staff work with commitment and dedication to ensure that our services are provided to the highest possible standard. The friendly atmosphere makes for laidback relationships with guests, and the staff are ever-ready to offer advice and recommendations on how to boost the wellbeing of both mind and body.
Read more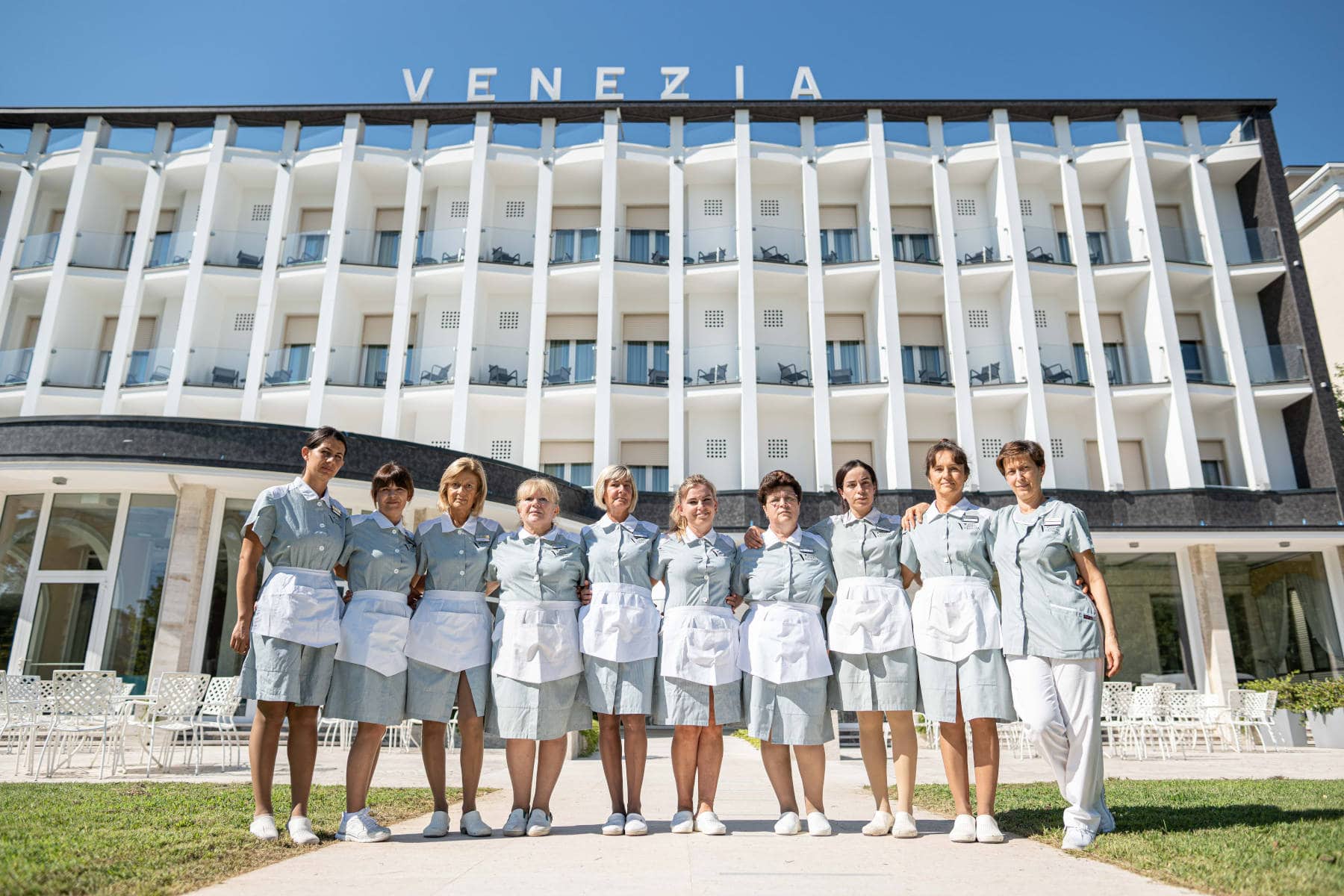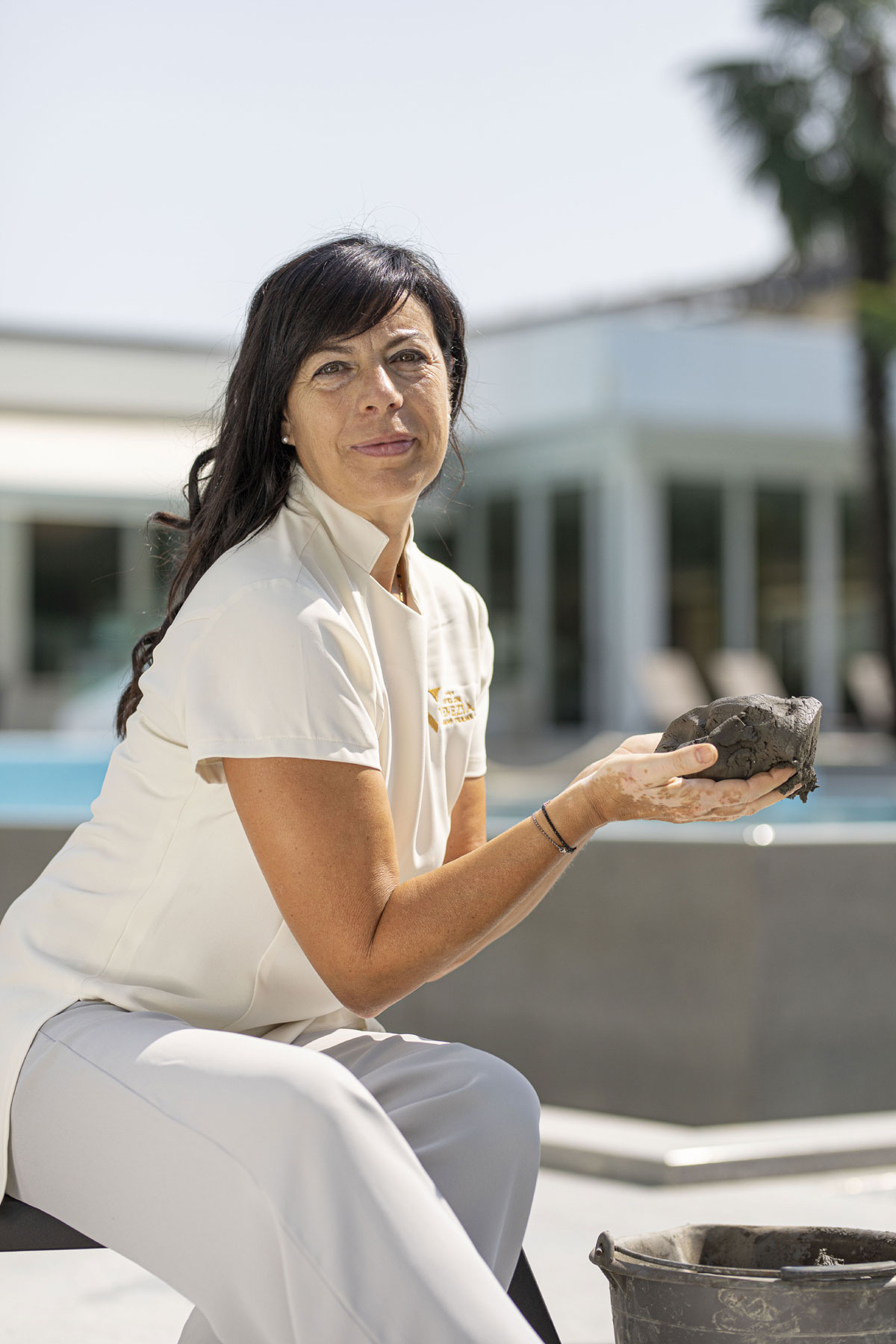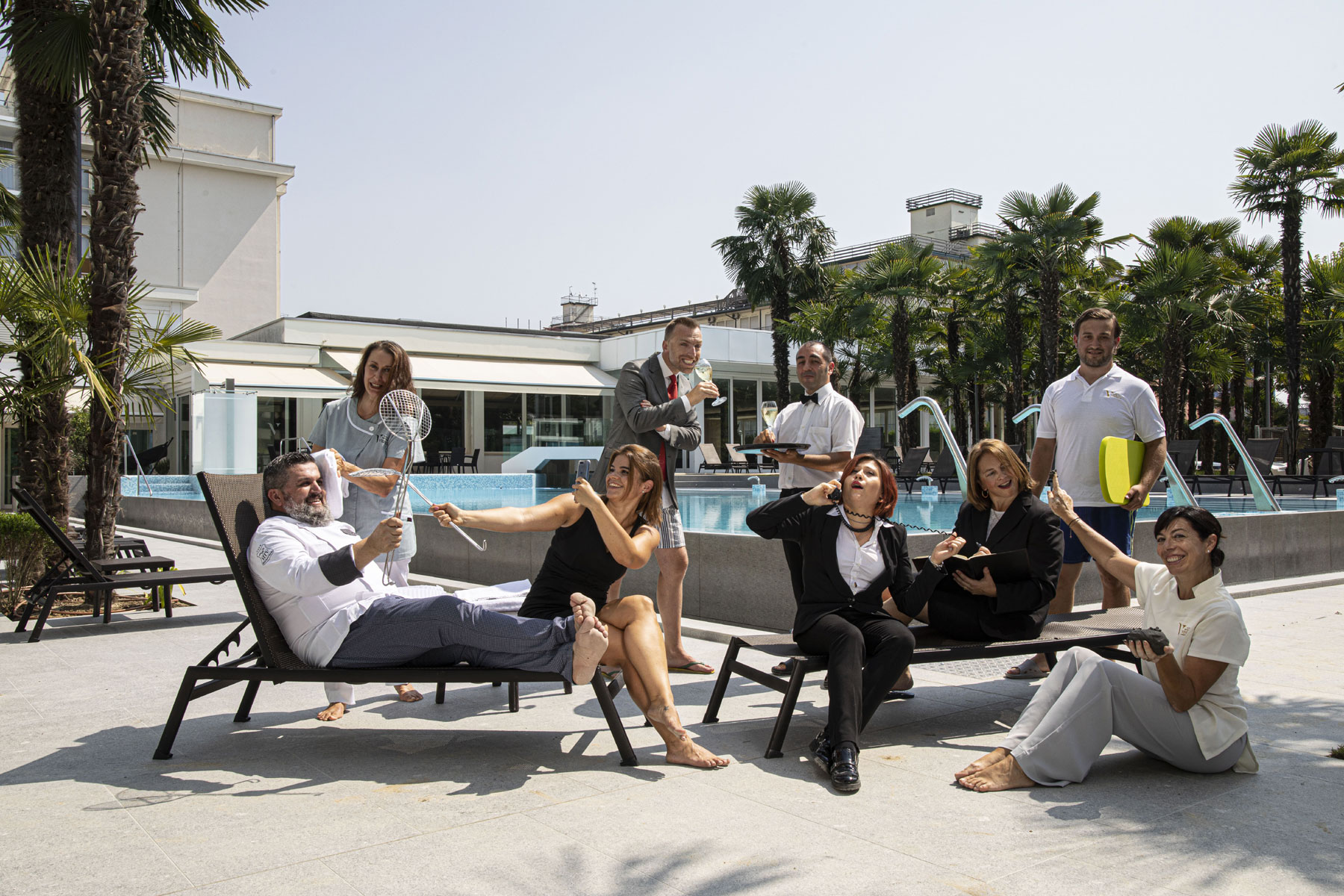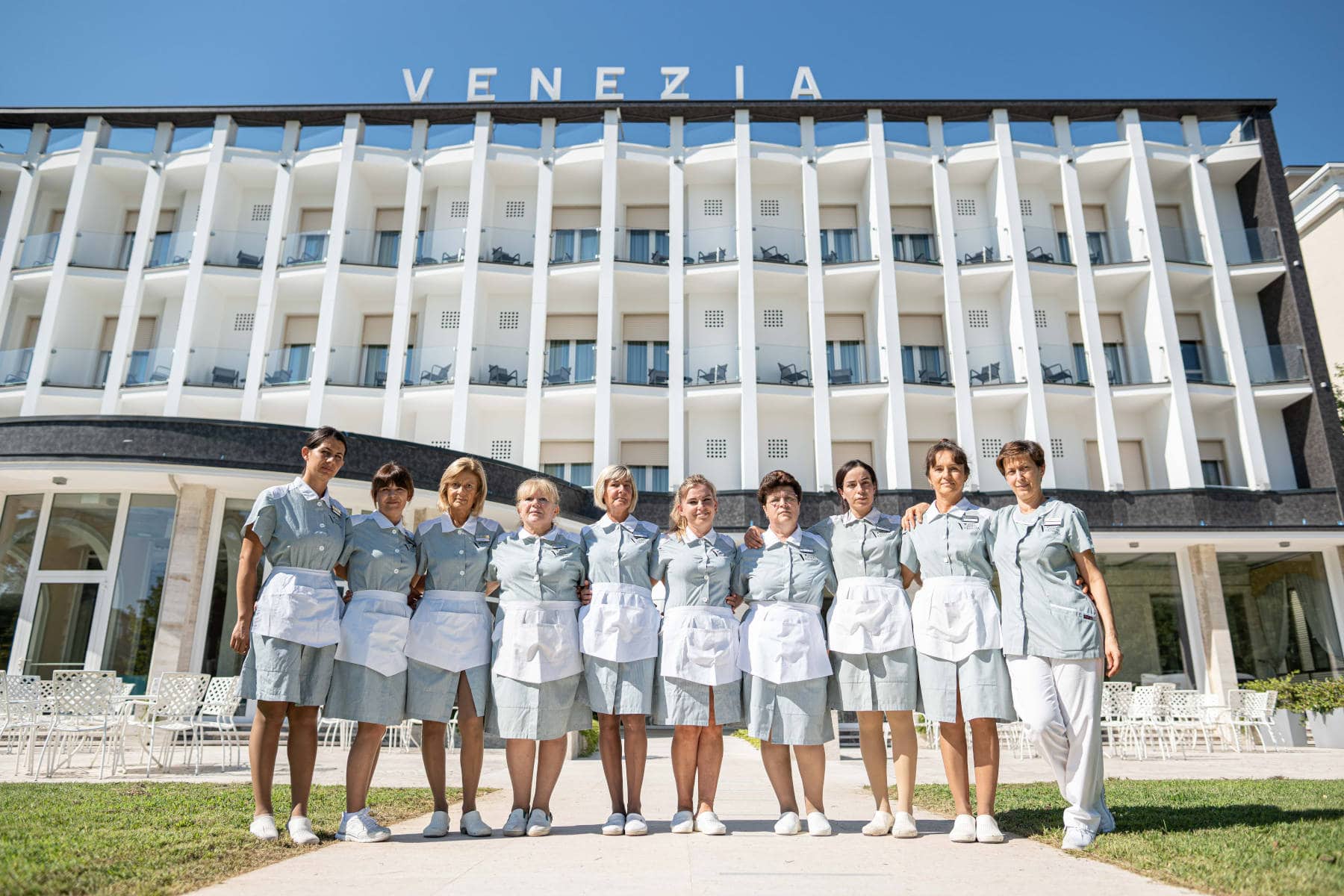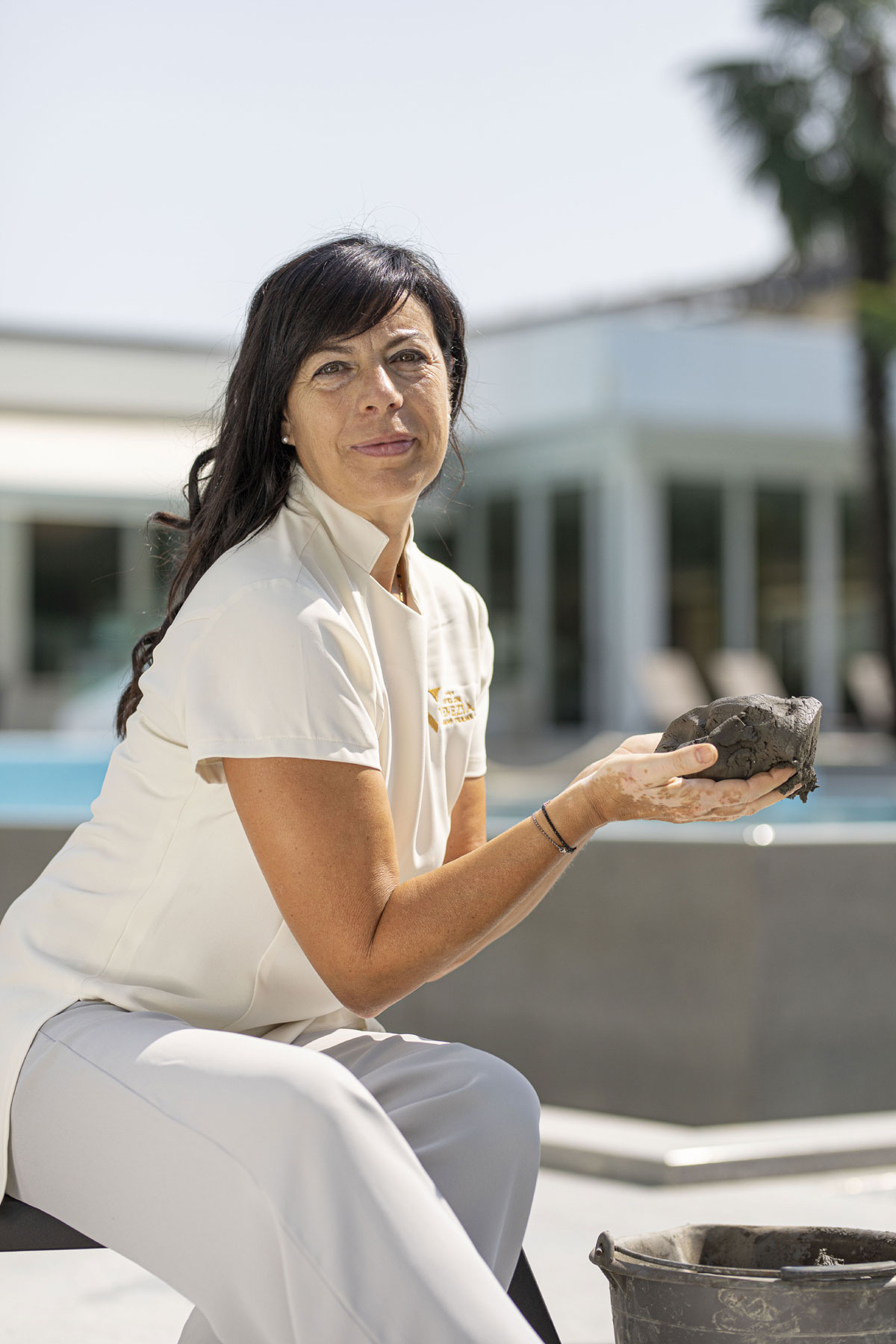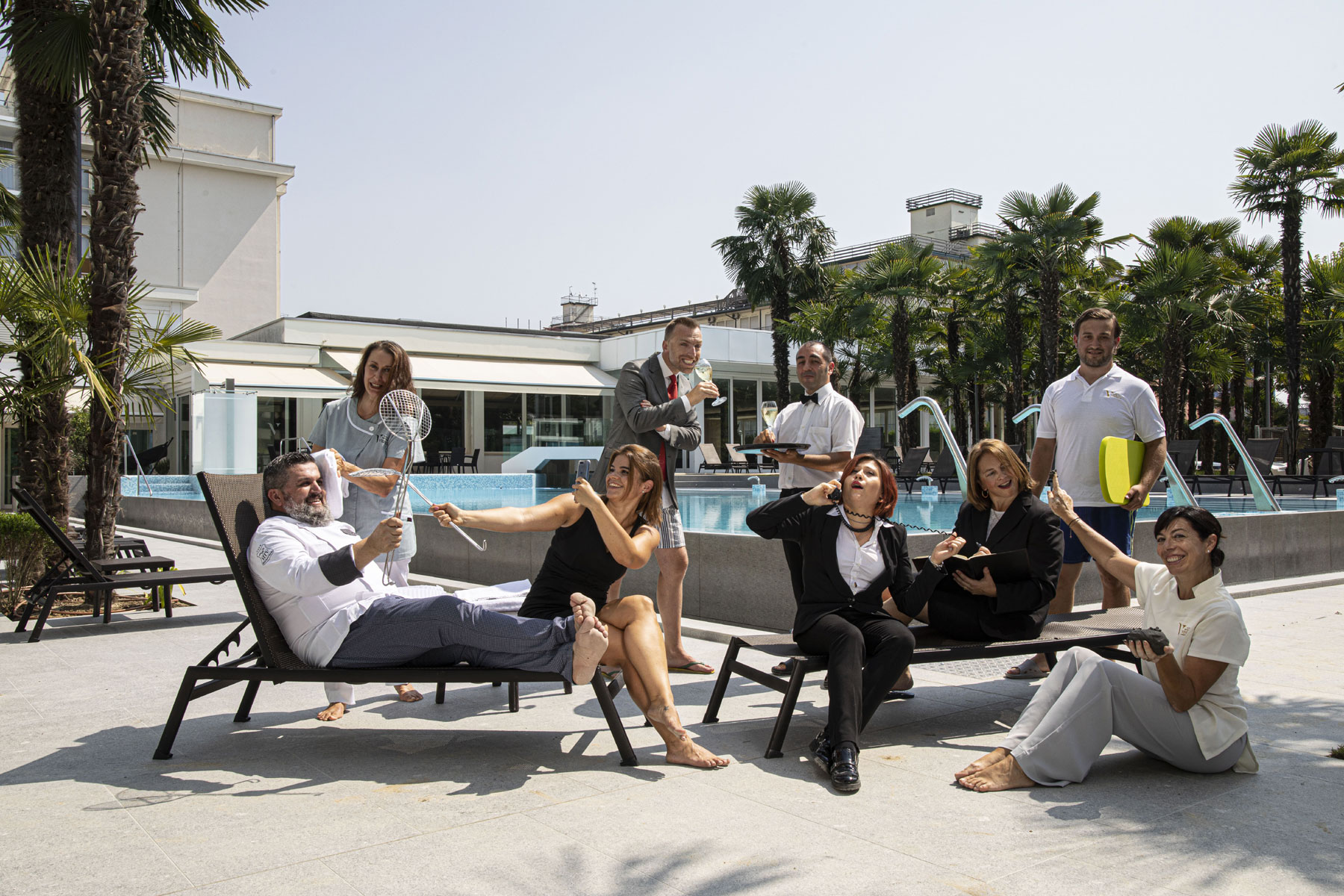 DISCOVER OUR MENUS AND TREATMENTS
---
Visit the dedicated section to browse the menus of the Rialto restaurant, the Laguna Bistro and the Bar Salotto 42, as well as the packages (complete with price lists)for your wellbeing and relaxation that we offer at our spa centre.
In addition, you can see how busy our facilities are at any given time. Start making the most of your stay right now.
find out more