Services and Facilities
So many services and facilities to choose from
It's the details that make the difference.

Choosing Hotel Terme Venezia means immersing yourself in a world of comfort and relaxation, where everything has been designed to fulfil your every wish.
It is an oasis of wellbeing where you can rest and recharge your proverbial batteries, as you enjoy a unique, unforgettable experience.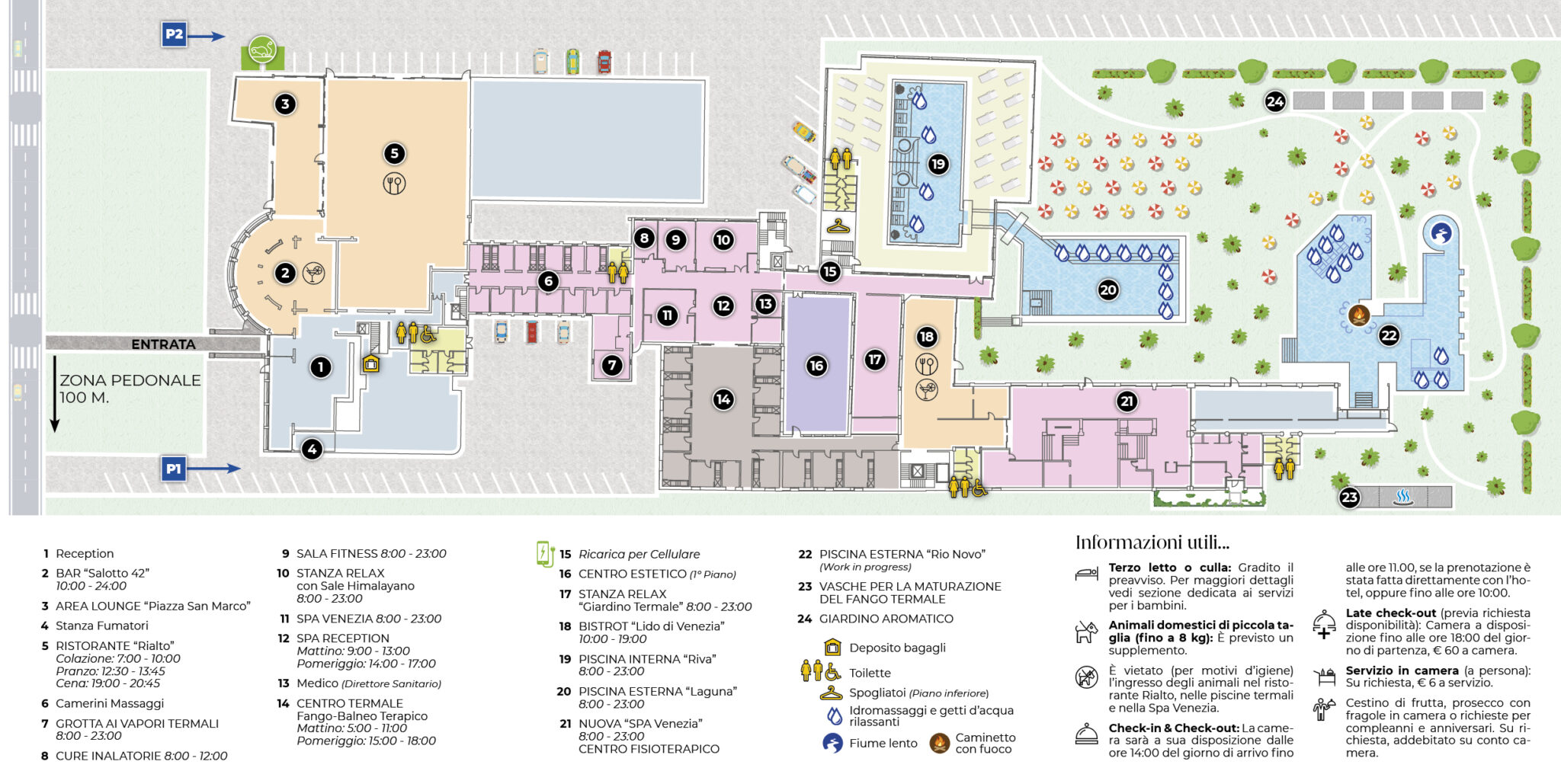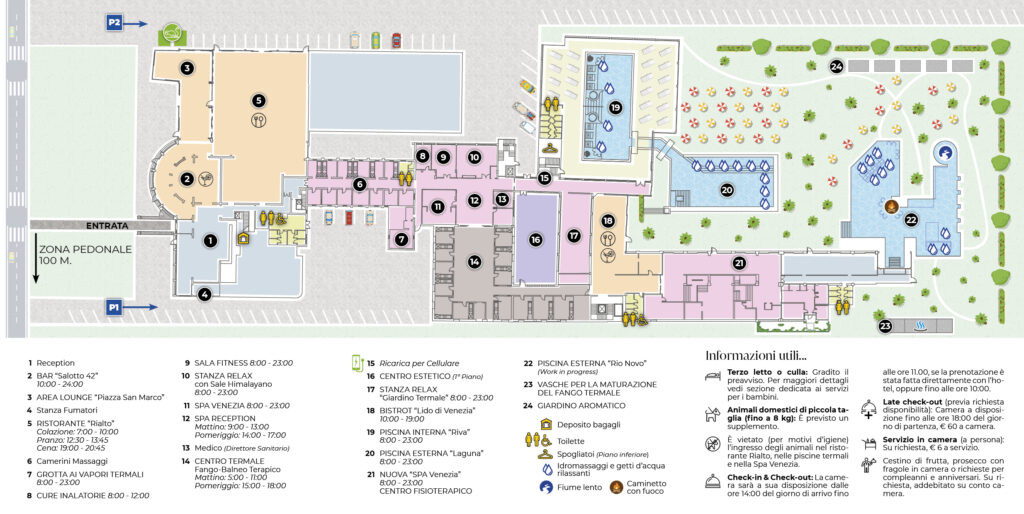 Lush private grounds
---
Let yourself be carried away as you enjoy a revitalising stroll around our private grounds. This delightful parkland is the perfect place in which to relax during the hot Abano summers.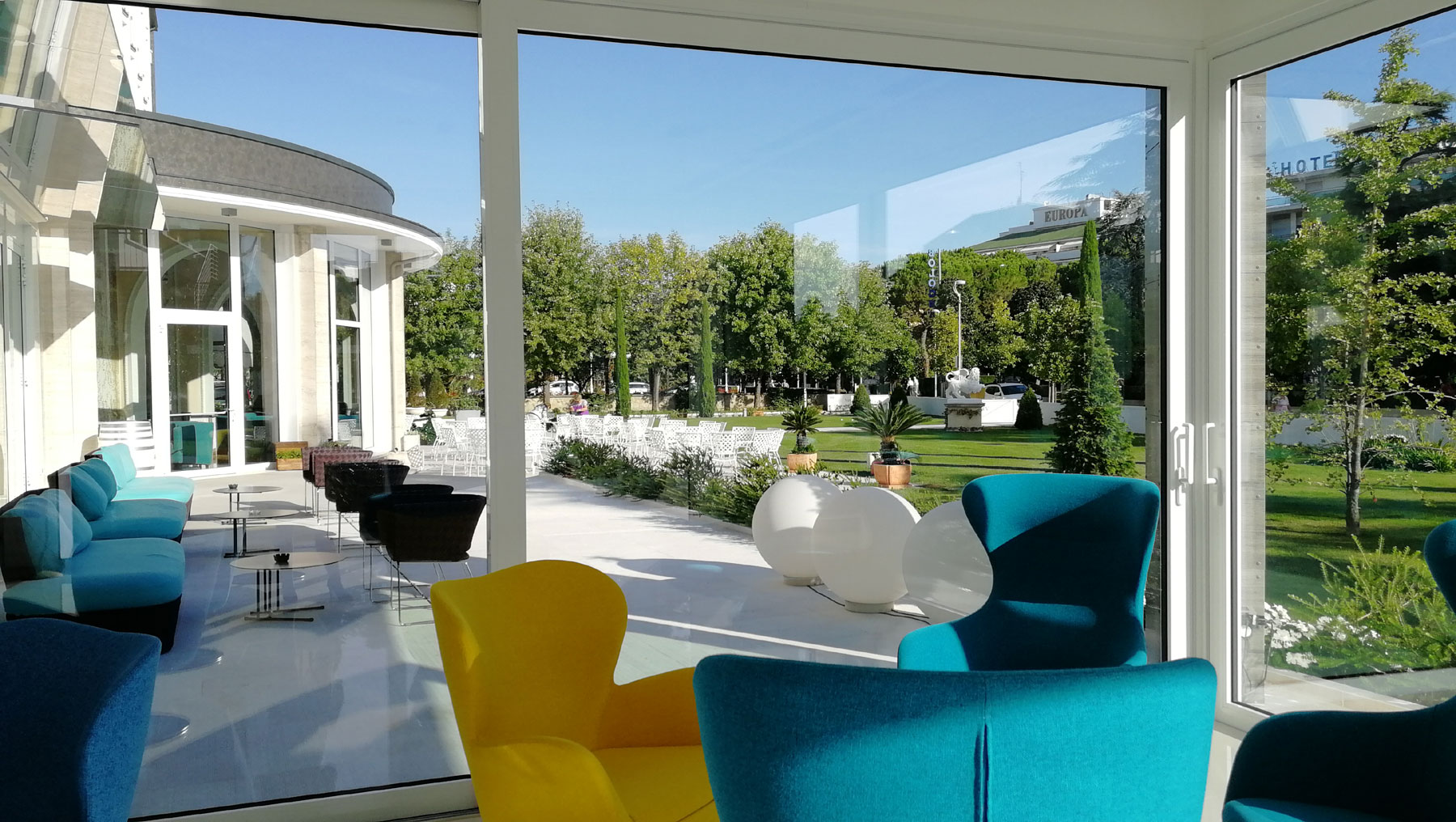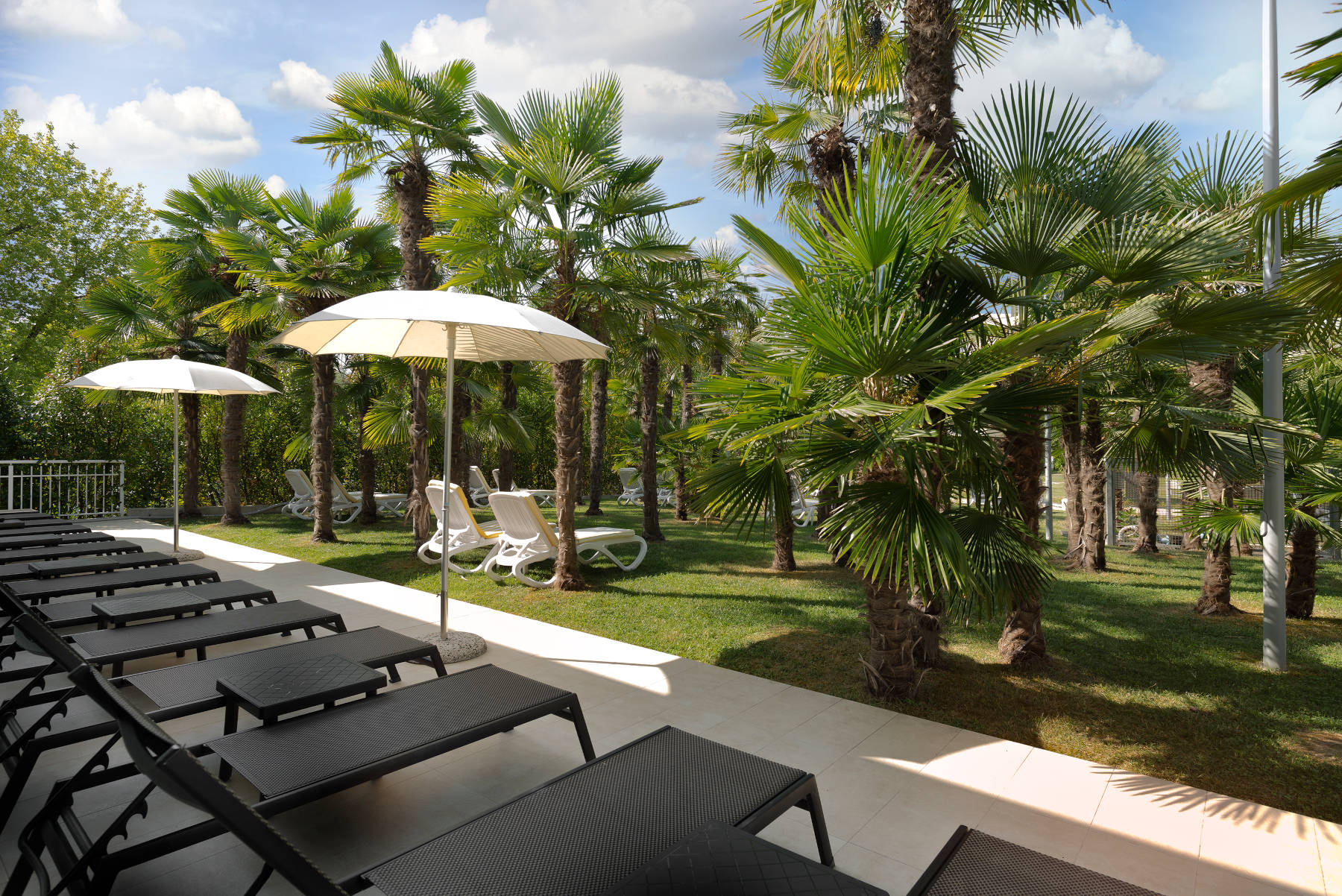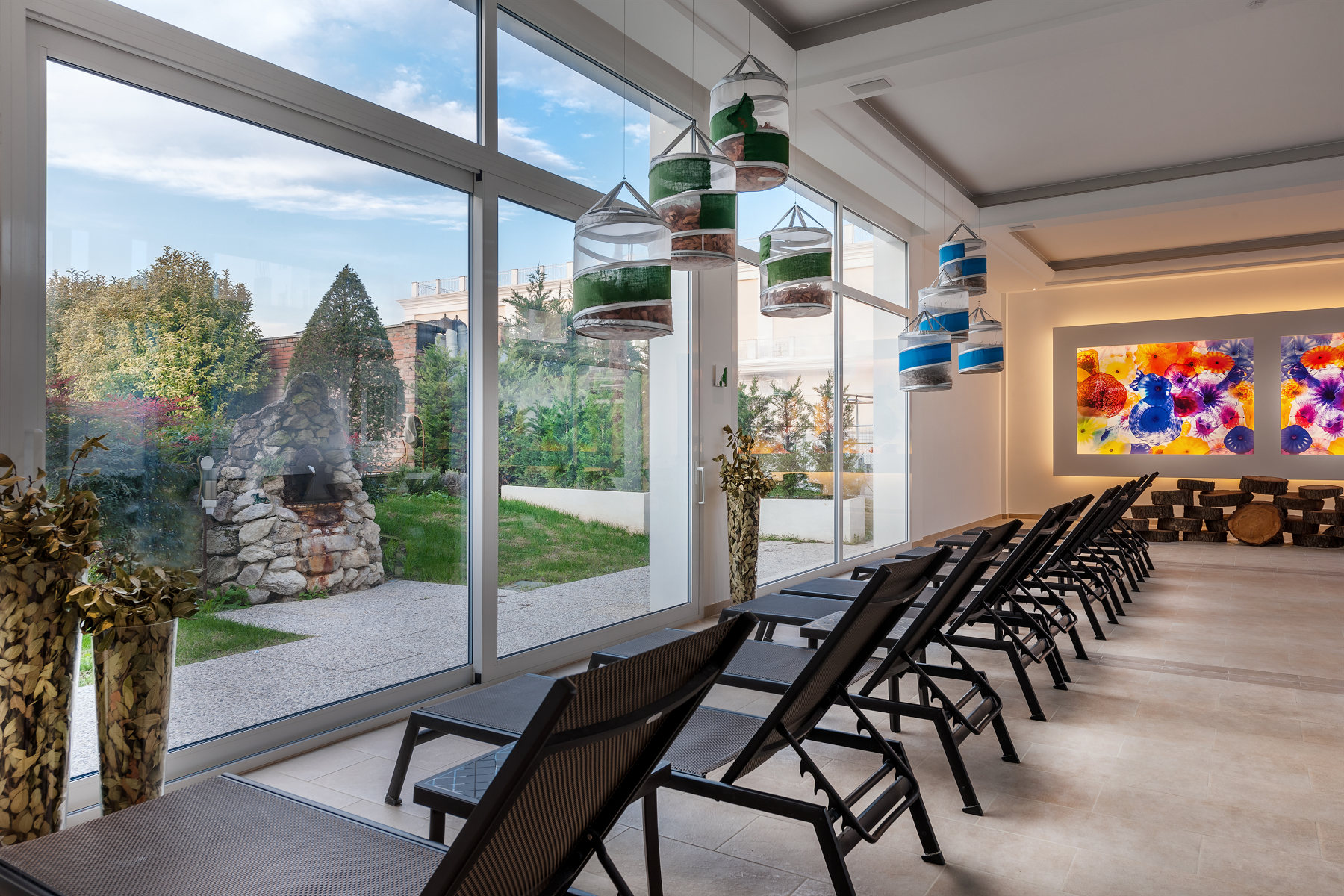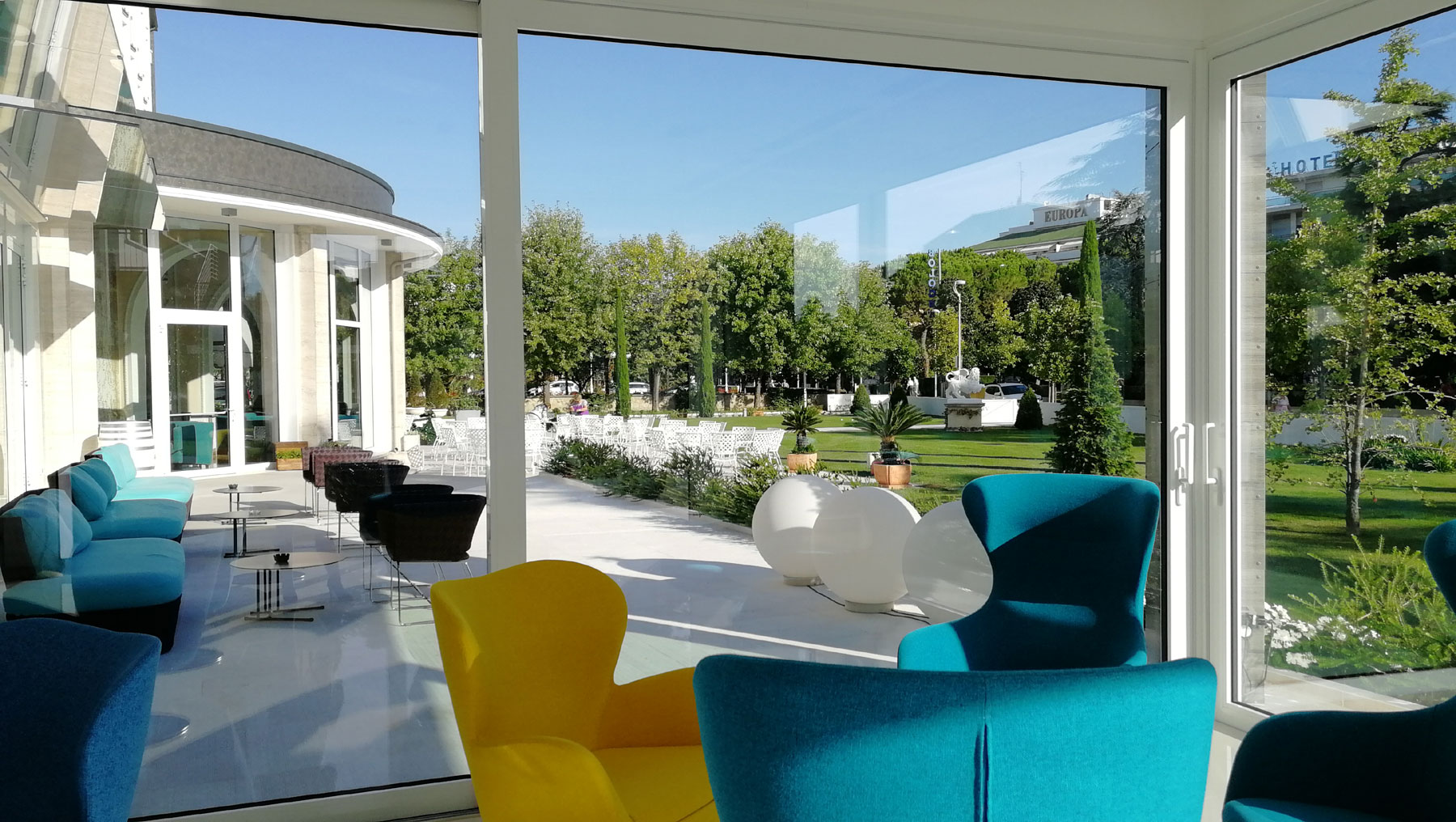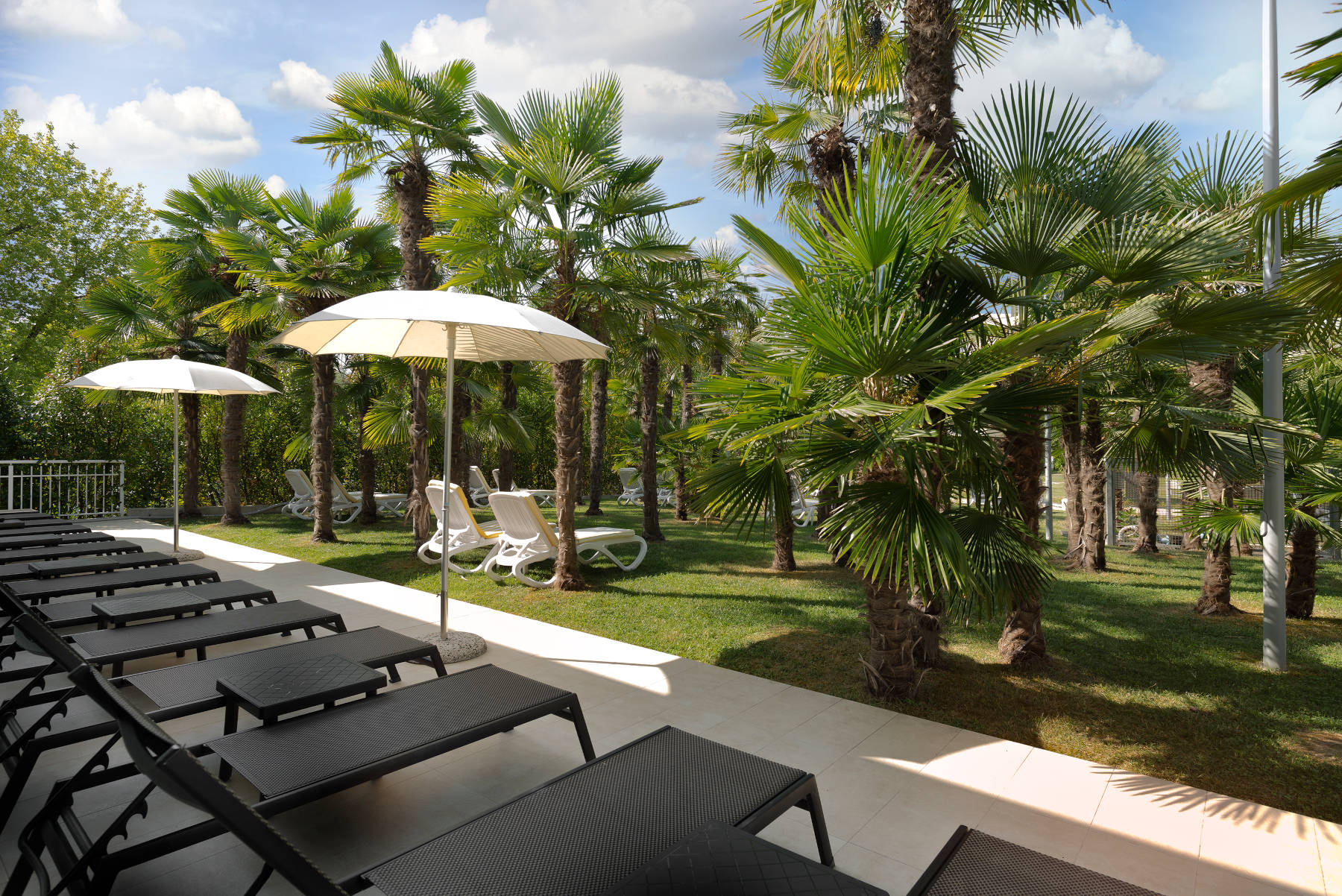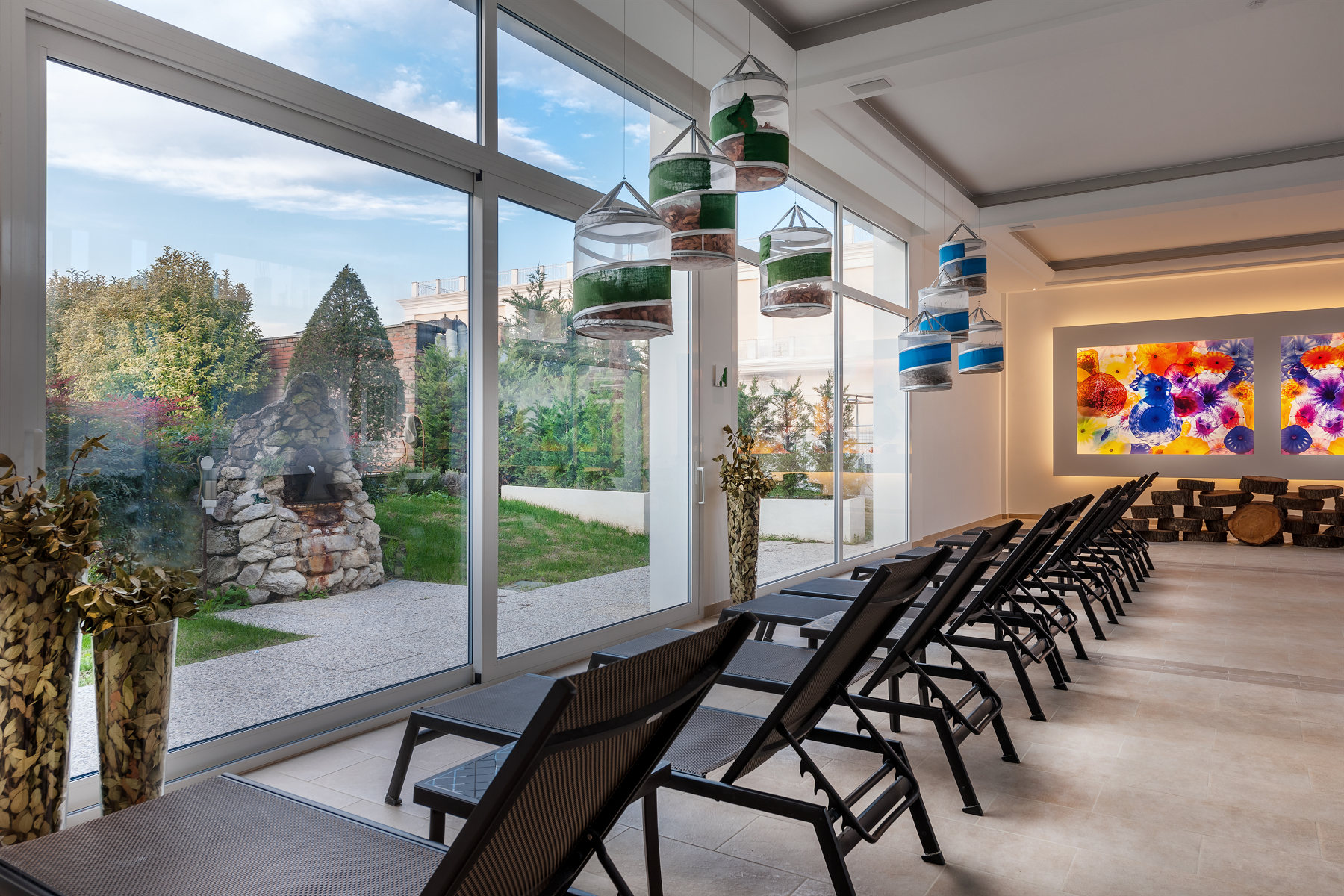 Free Wi-Fi
---
Stay connected during your holiday by using our free Wi-Fi.
A free web-enabled computer is also available for you to use, should you not have access to your own device for connecting to the internet.
Private parking
---
We have our own large car park, with a number of indoor spaces, where you can leave your car safely and not give it a second thought. We also offer parking for buses: just 100 m from the pedestrianised area, there is space for up to 10 buses and 80 cars to park.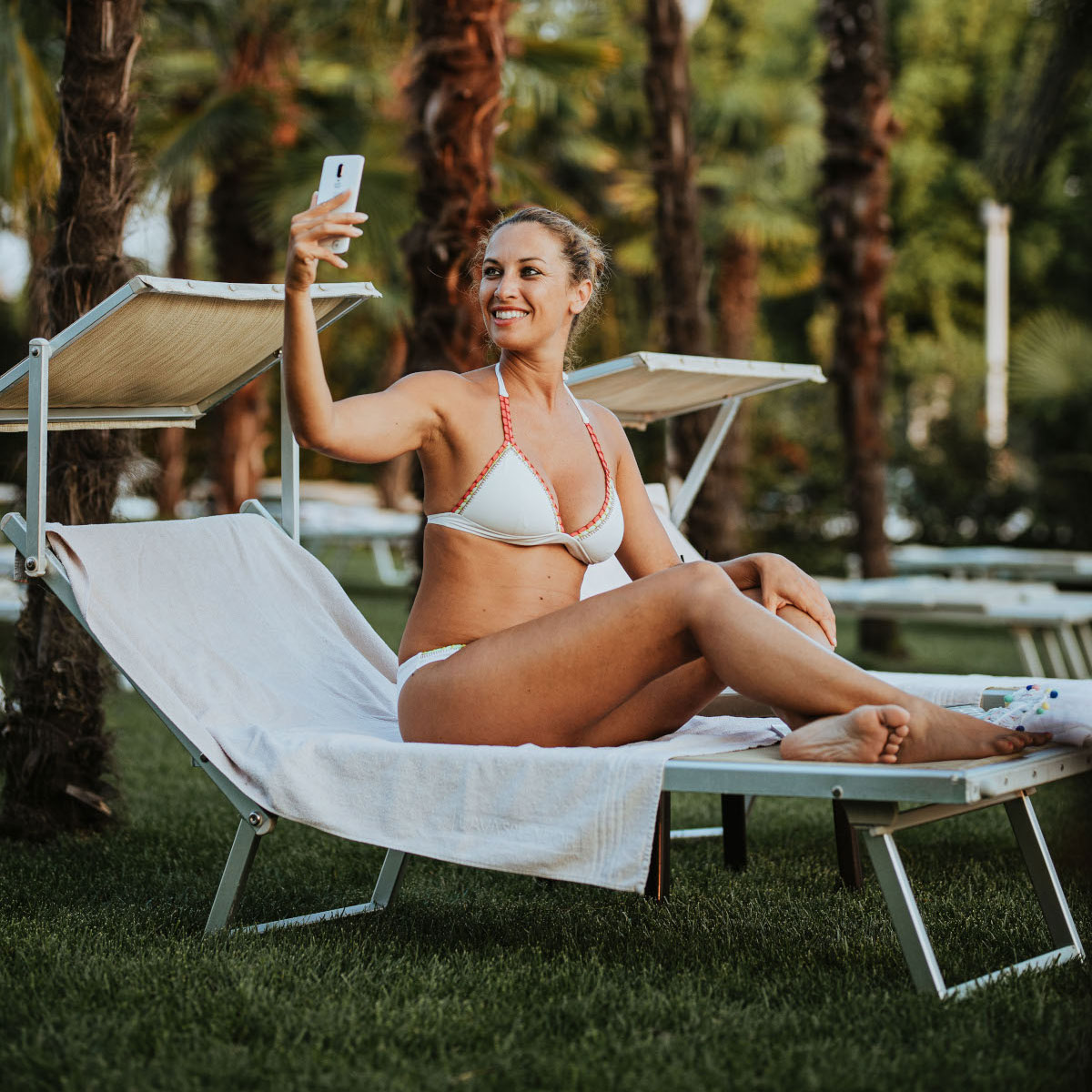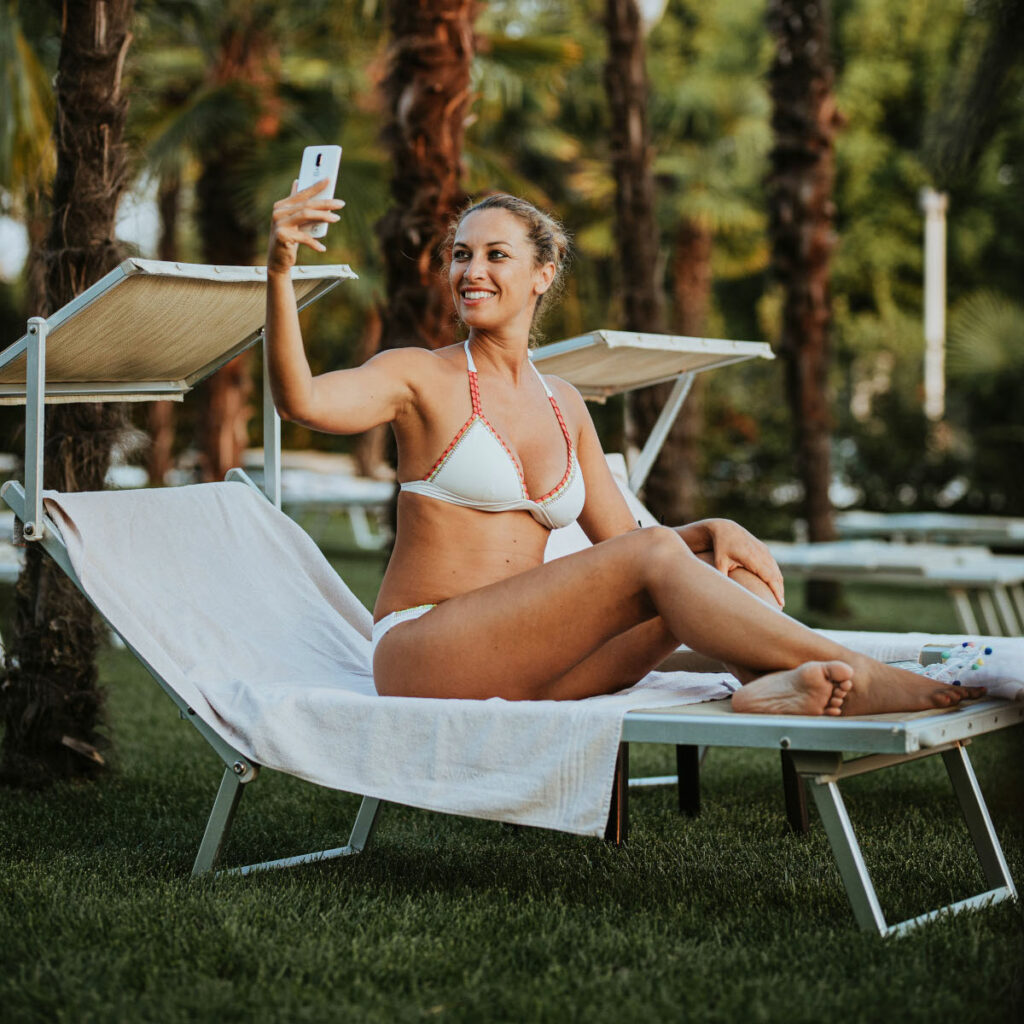 Electric vehicle recharging point
---
As a guest at Hotel Terme Venezia, you can use the 32A, 1kW electric vehicle recharging point, which is equipped with a "Type 2" connector.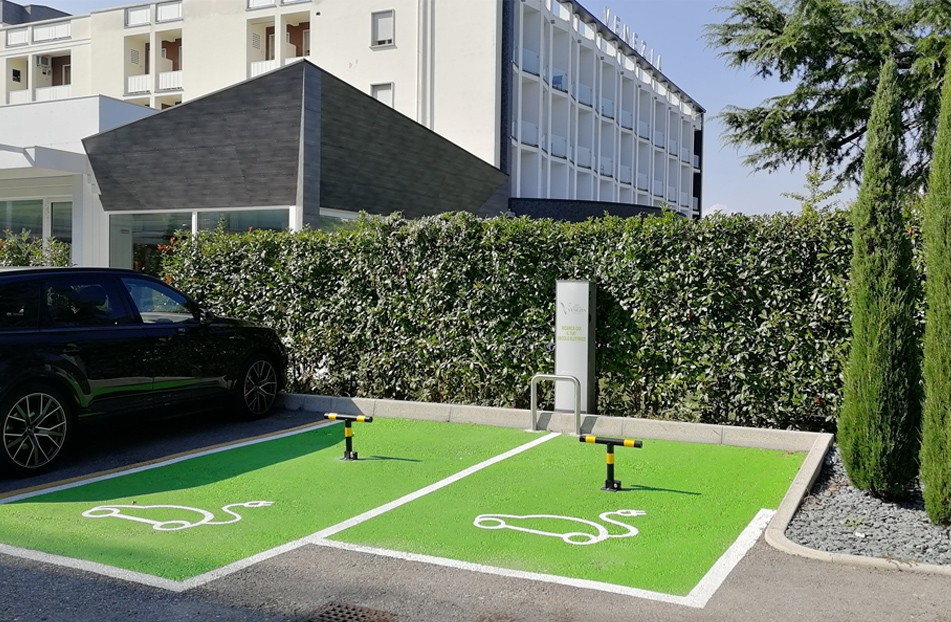 Bicycle hire
---
If you like the idea of spending some time away from the hotel exploring the local countryside, you can use the bikes we have available for hire.
Excursions and guided tours
---
Hotel Terme Venezia serves as an excellent base from which to visit the most stunning cities of the Veneto region, such as Padua, Venice and Verona, as well as the Euganean Hills, which form the stunning backdrop to the hotel. Moreover, a whole host of villas, abbeys and mediaeval villages are also within easy reach of the hotel, within what is one of Italy's richest areas in terms of natural and cultural attractions.
There are endless possibilities for excursions, and we'll be happy to put you in touch with our trusted agencies.
Food and wine tours
---
A great day out is to be had visiting the local wineries, restaurants and agritourisms to really get to know the flavours of this part of Italy. At Reception, our welcome team will give you all the information you need on the services and activities available to you.
Golf clubs
---
You can pay a visit to one of the many golf clubs with which we have special arrangements in place (Golf Club Padova, Golf della Montecchia, Golf Club Frassanelle, Golf Club dei Colli Berici, Golf Club Asolo, Golf Club Villa Condulmer, Golf Club Cà della Nave, Golf Club Albarella).