Restaurant, bistro and bar
A taste journey to bring the senses back to life
For a complete wellness stay, a selection of delicious dishes and refined recipes to amaze even the most refined palates with taste.
This is a form of "wellness cuisine" that balances innovation and tradition, making the most of seasonal ingredients and combining the traditional dishes of the Veneto region with hearty Mediterranean cooking.
Kitchen timetables
Breakfast: from 7 am to 10 am; lunch: from 12.30 am to 1.45 pm; dinner: from 7 pm to 8.45 pm
Rich breakfast
Start the day the right way
---
At Hotel Terme Venezia, breakfast is something really special.
We offer our guests an embarrassment of riches with an extensive buffet featuring sweet and savoury delights.
We create the right atmosphere for a great start to the day.
Our personnel are on hand every morning from 7am to 10.00am to satisfy even the most demanding of palates and to put you in the right frame of mind for the day ahead.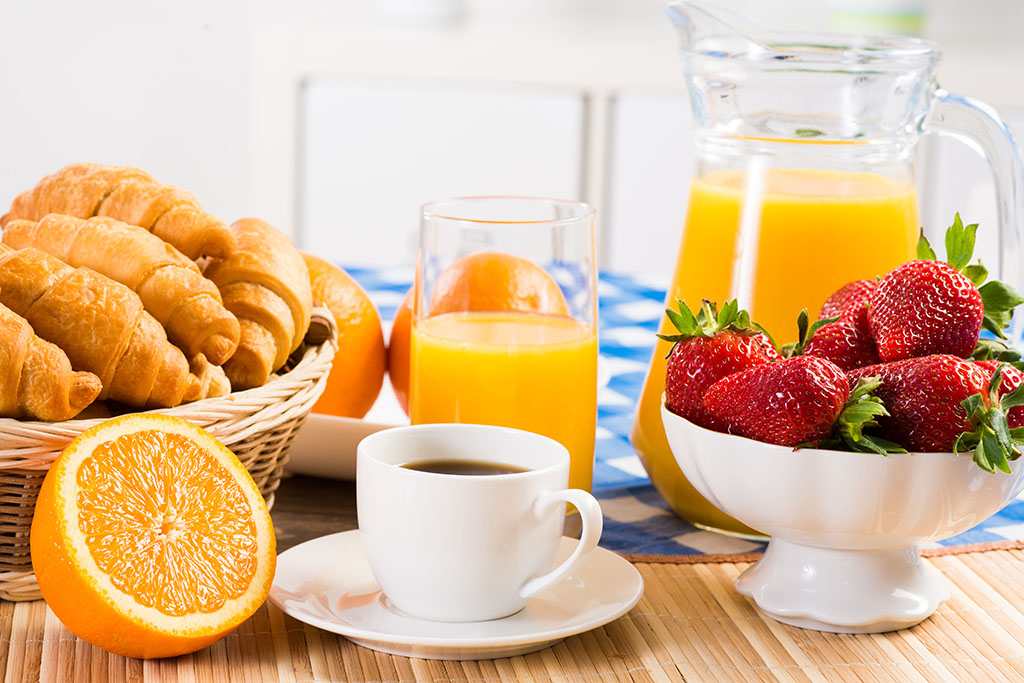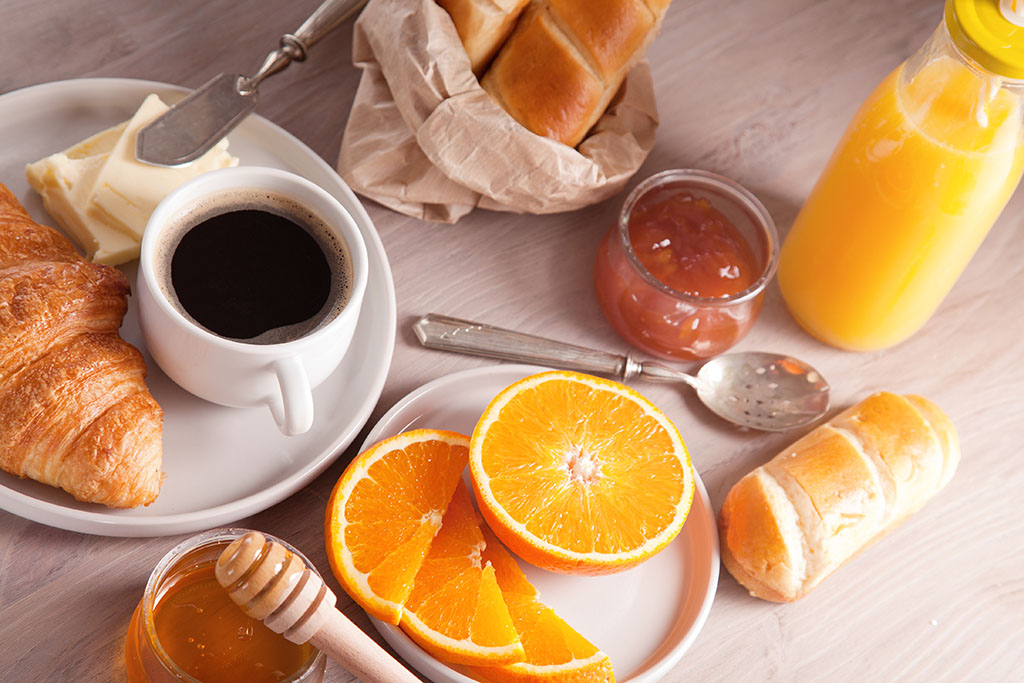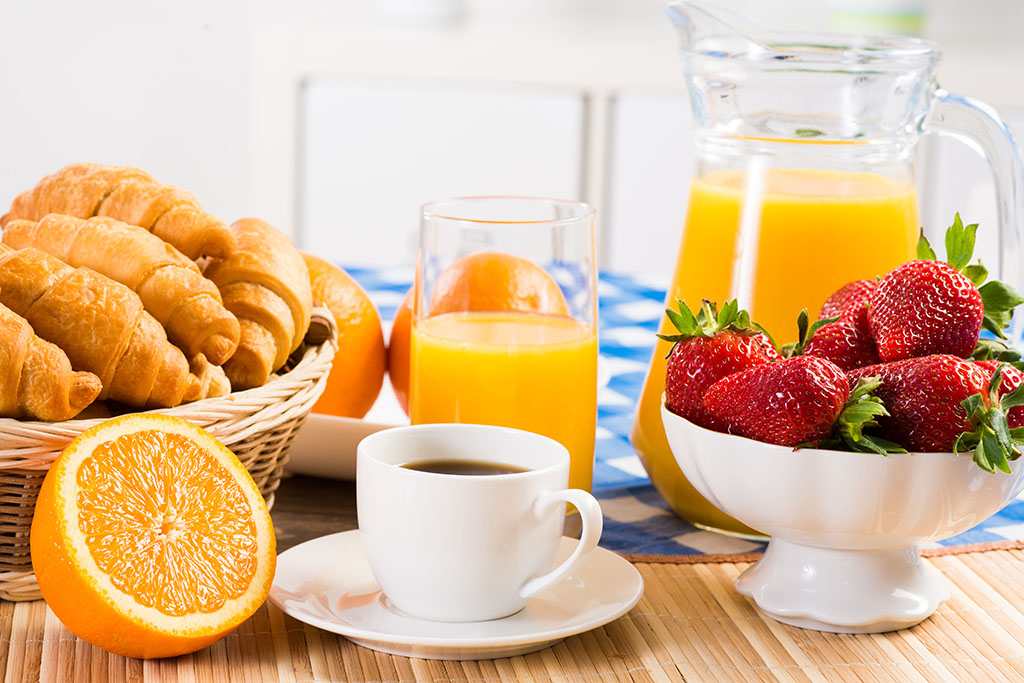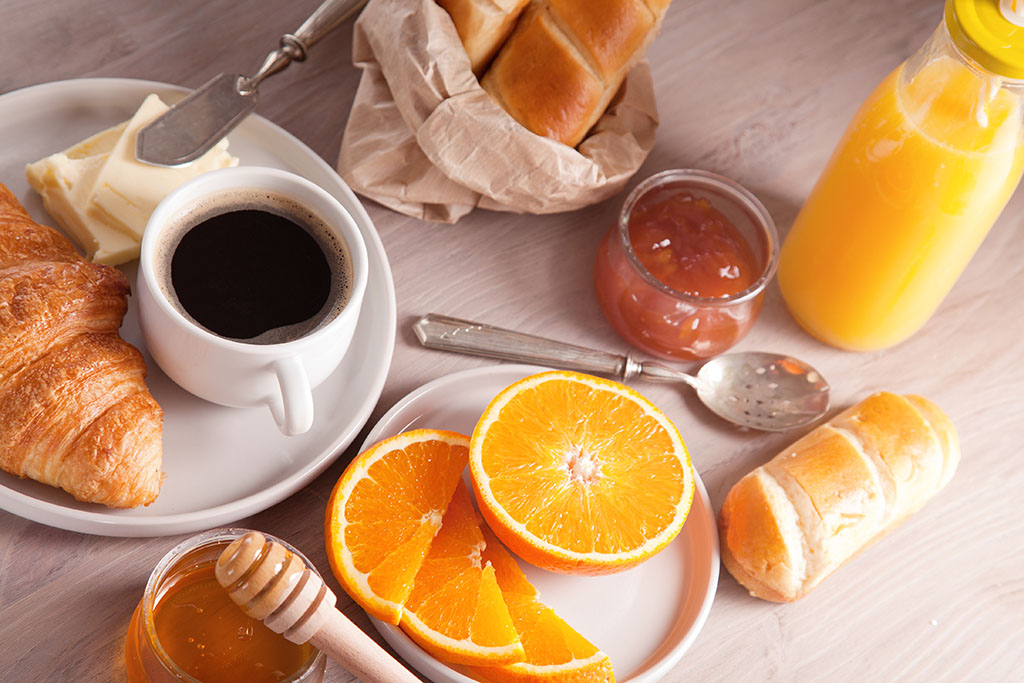 You can even come to the breakfast room in your bathrobe if you wish
How do you want to start the day?
Light Breakfast
Light, authentic options such as: natural yogurt, milk (whole, semi-skimmed, lactose-free, rice, almond), cereals, muesli, fresh and dried fruit, a thirst-quenching fresh-fruit salad, detox and multivitamin juices and freshly squeezed orange juice.
Energy breakfast
To get your fill of energy and vitality right from the get-go, we offer espresso, cappuccino, freshly filled croissants, warm pancakes, home-made desserts, crispbreads with an array of jams and honeys, biscuits and, last but not least, six different types of bread just waiting to be covered with lashings of Nutella.
Savory breakfast
We lay on everything from meatballs in tomato sauce to hotdogs, scrambled and boiled eggs, crispy bacon, vegetables, cured meats, local cheeses and fresh bread baked on the day.
Vegan/gluten-free/lactose-free breakfast
A perfect, carefree breakfast for vegans and coeliacs, too. Our offering also includes a wealth of gluten-free and lactose-free products. Do you suffer from any food intolerances or allergies? Please let us know when you make your booking. We will be delighted to procure whatever you like.
Very tasty breakfast with huge variety of warm and cold meals.
Gourmet cuisine
Our Rialto restaurant
---
Every day, you will have the opportunity to savour a selection of delicious, refined dishes. We offer a fantastic menu to accompany you on a bona fide taste journey that has what it takes to satisfy even the most demanding of palates.
Hotel Terme Venezia offers you a choice of four different courses of exquisitely prepared traditional cuisine, including antipasti, starters, main courses and sides.
If you are a coeliac sufferer, or a vegetarian, or you require specific dishes for whatever reason, let our staff know and we will do our level best to create a menu tailor-made just for you.
Our menu features a wide range of vegetarian dishes and is 90% lactose- and gluten-free.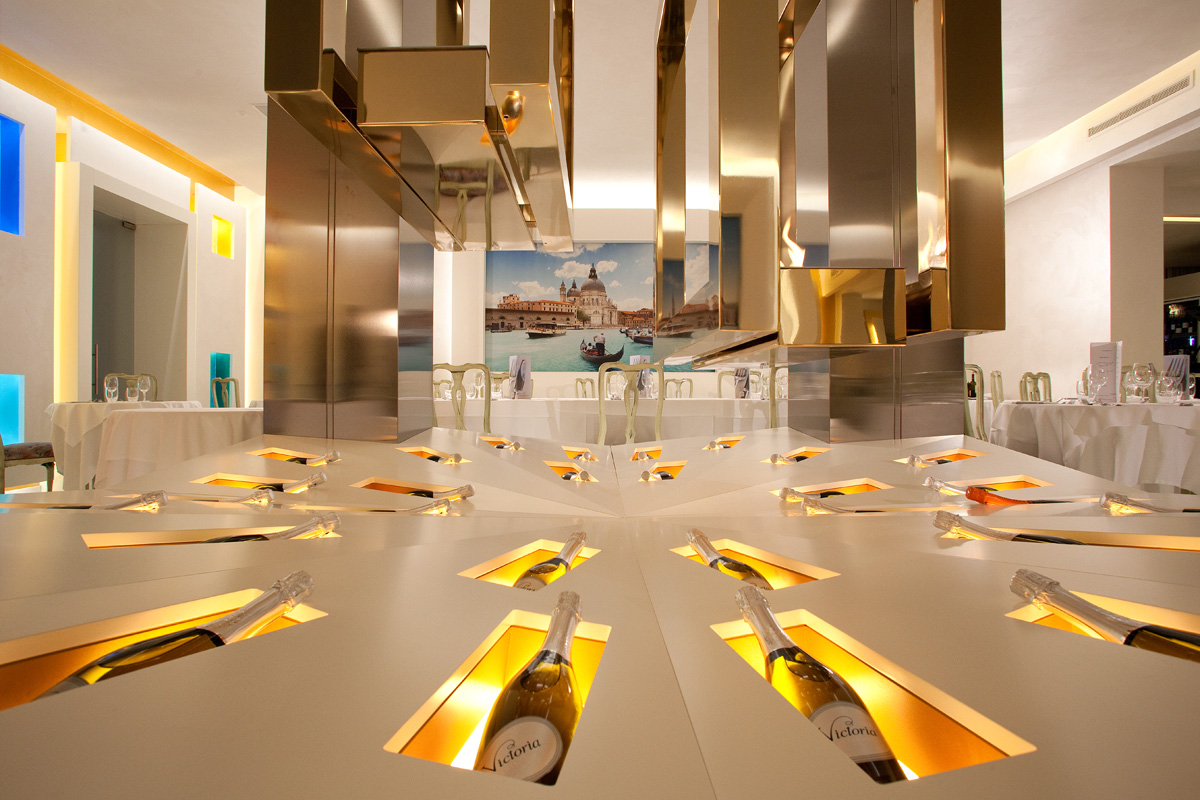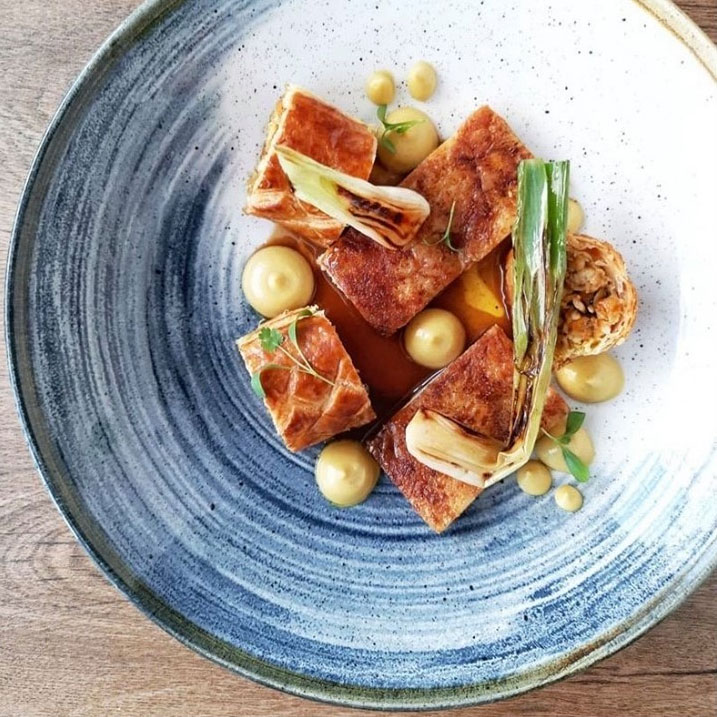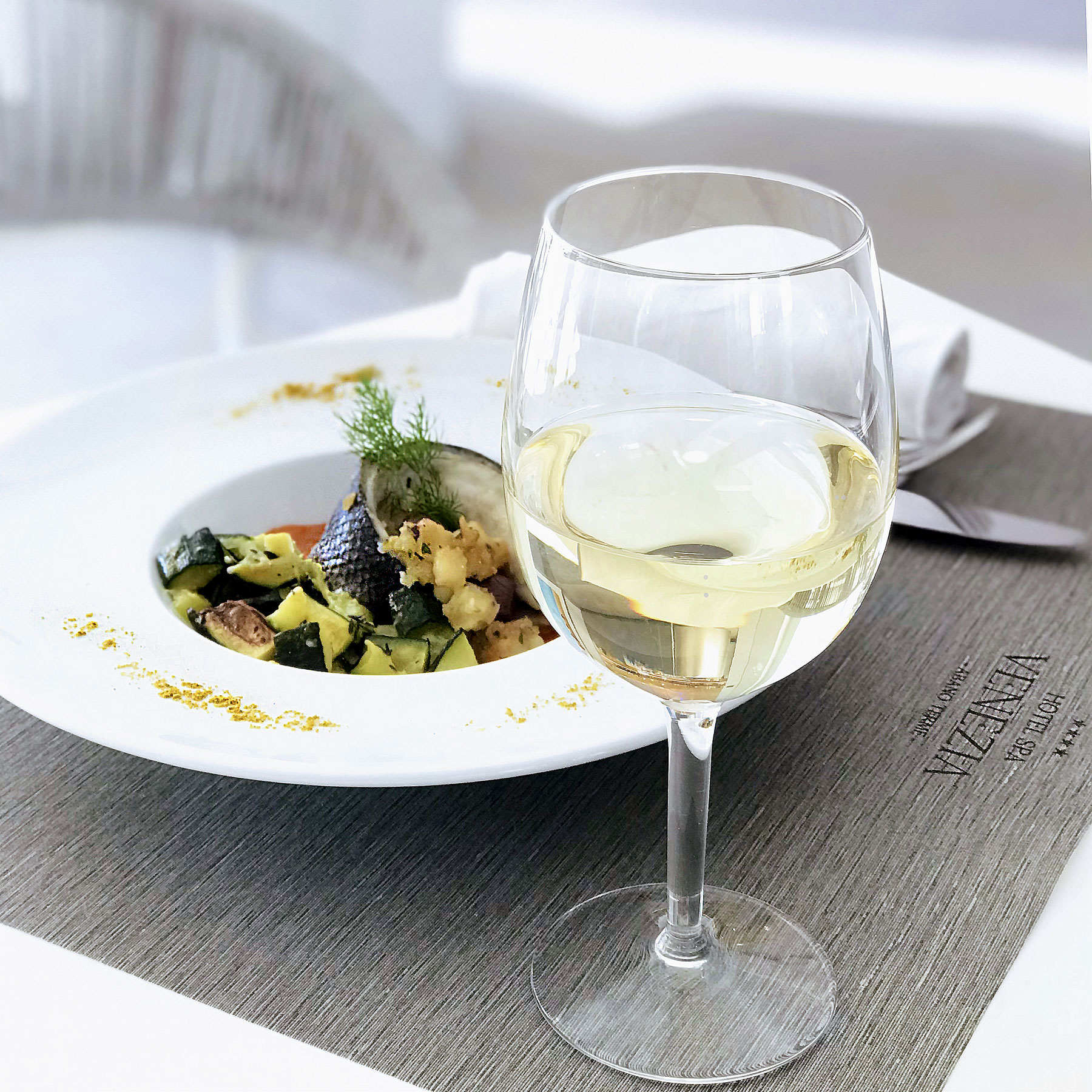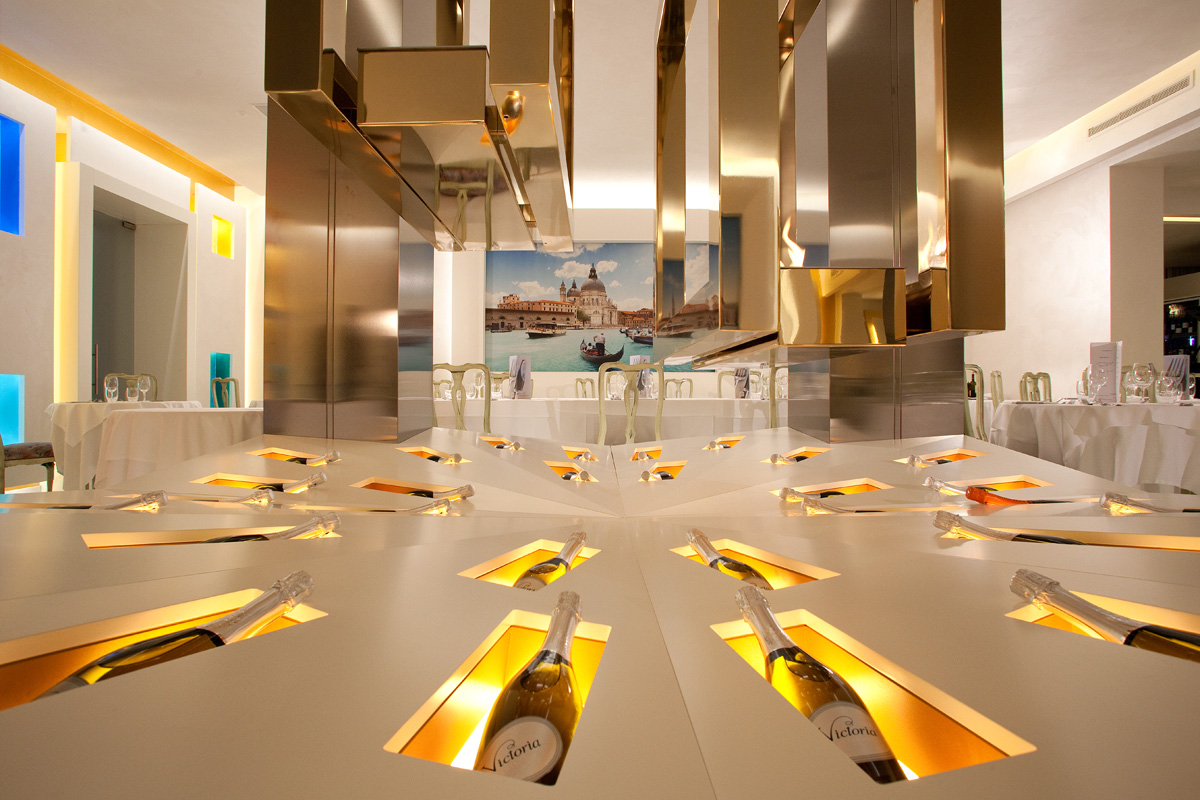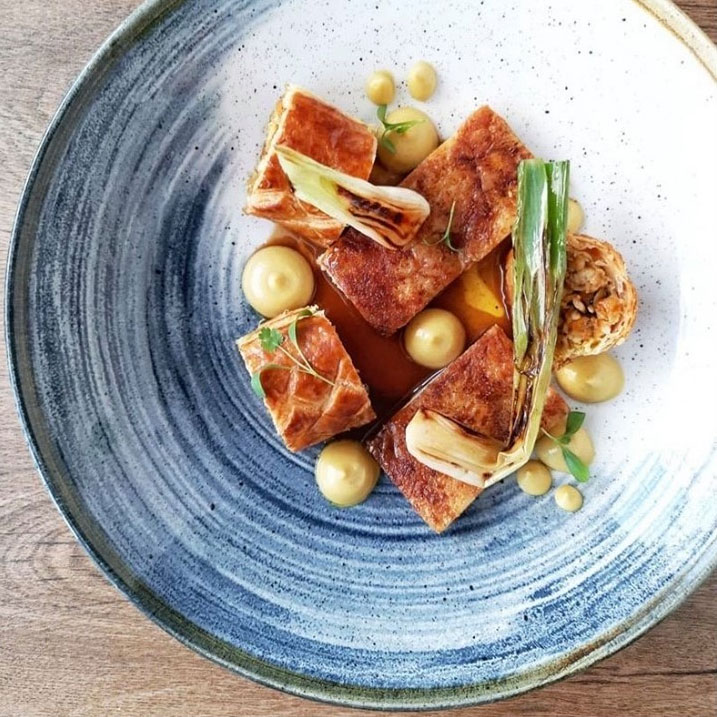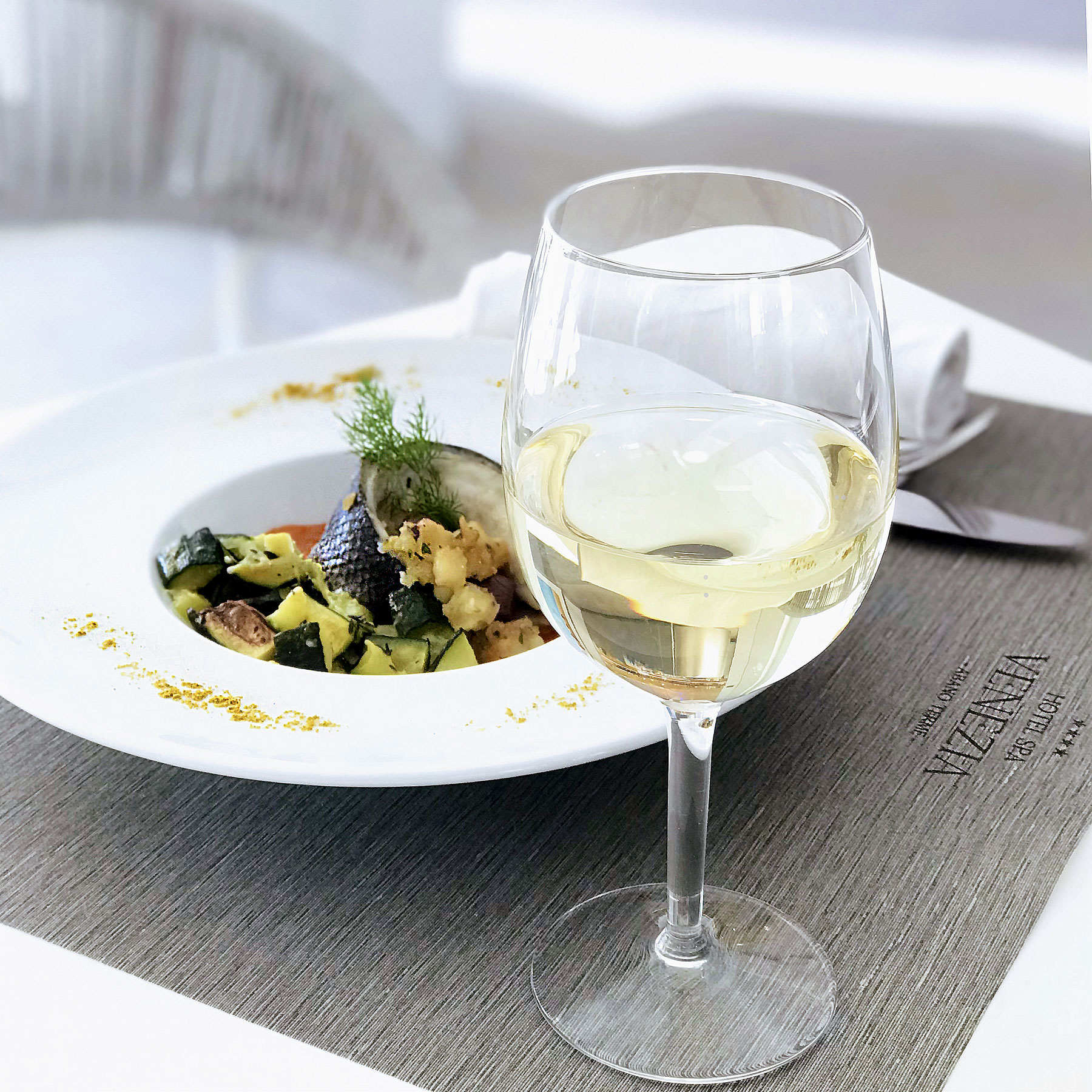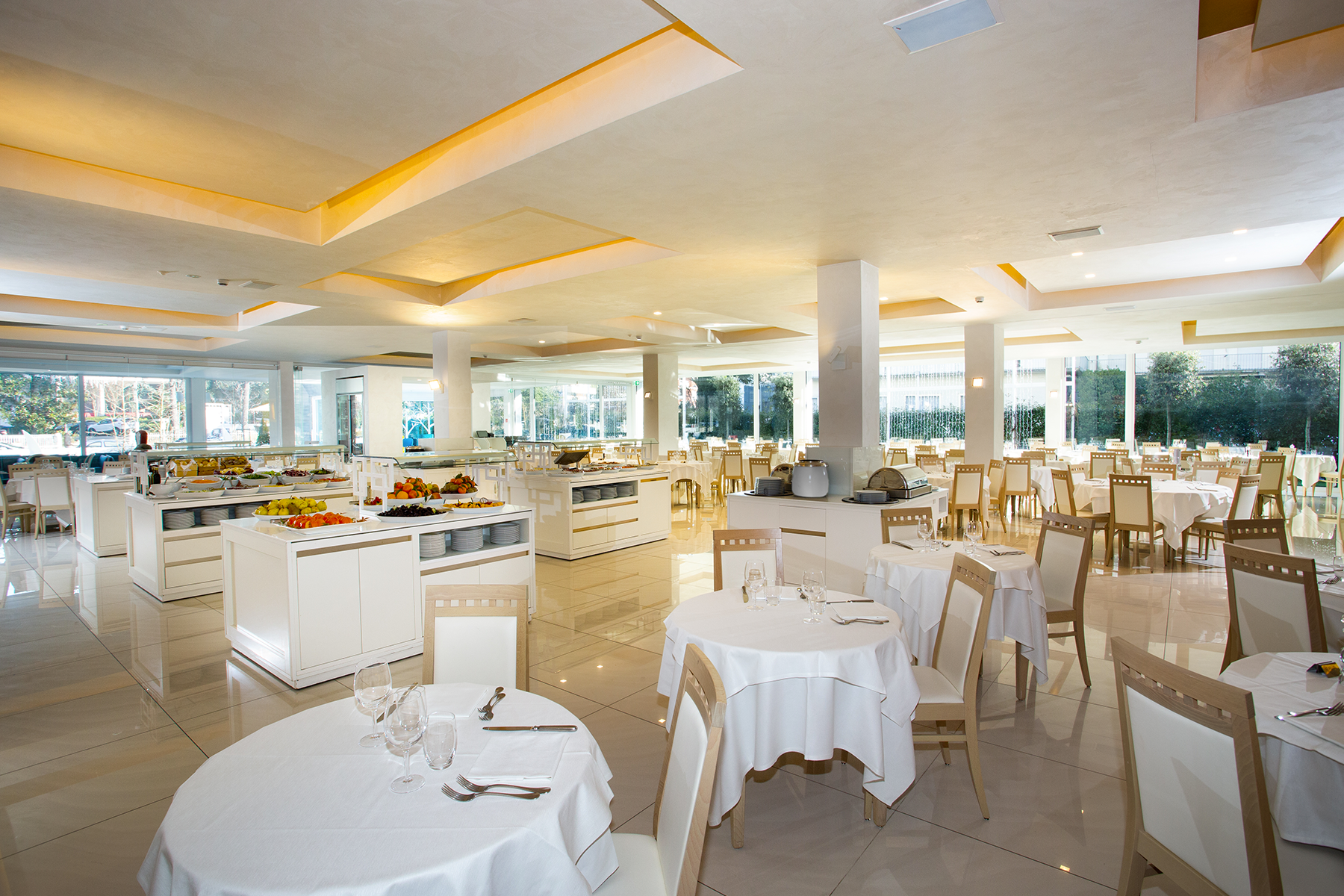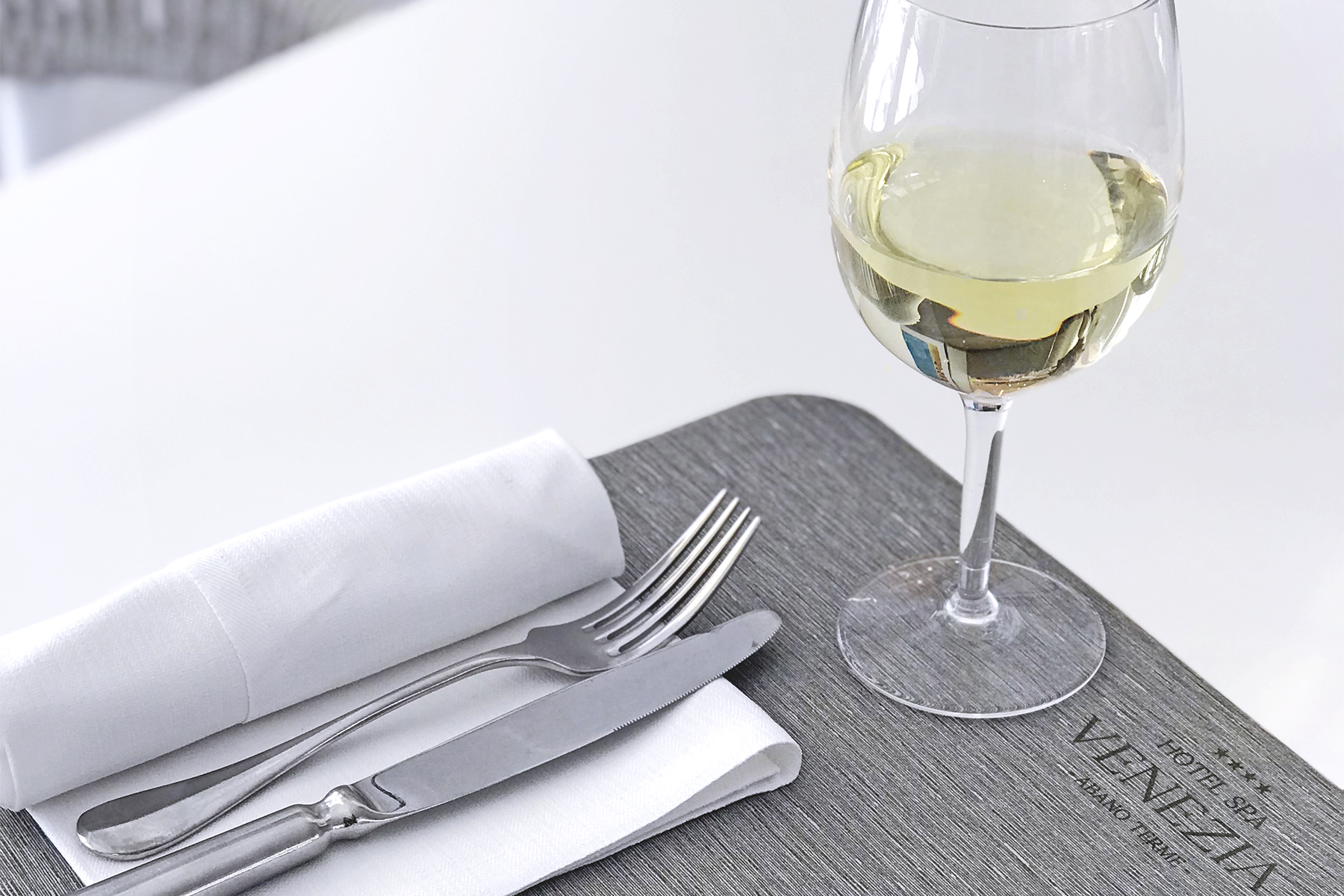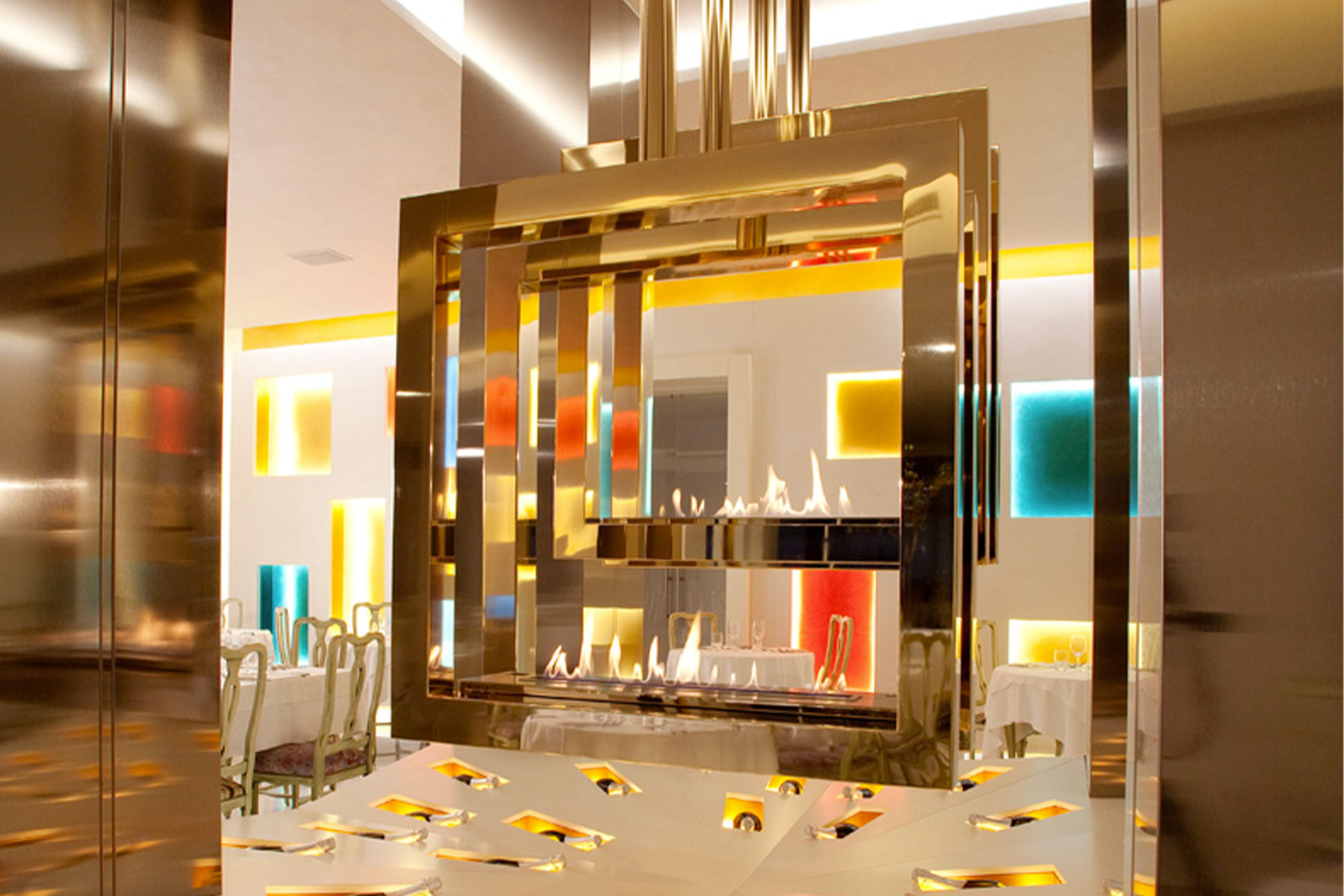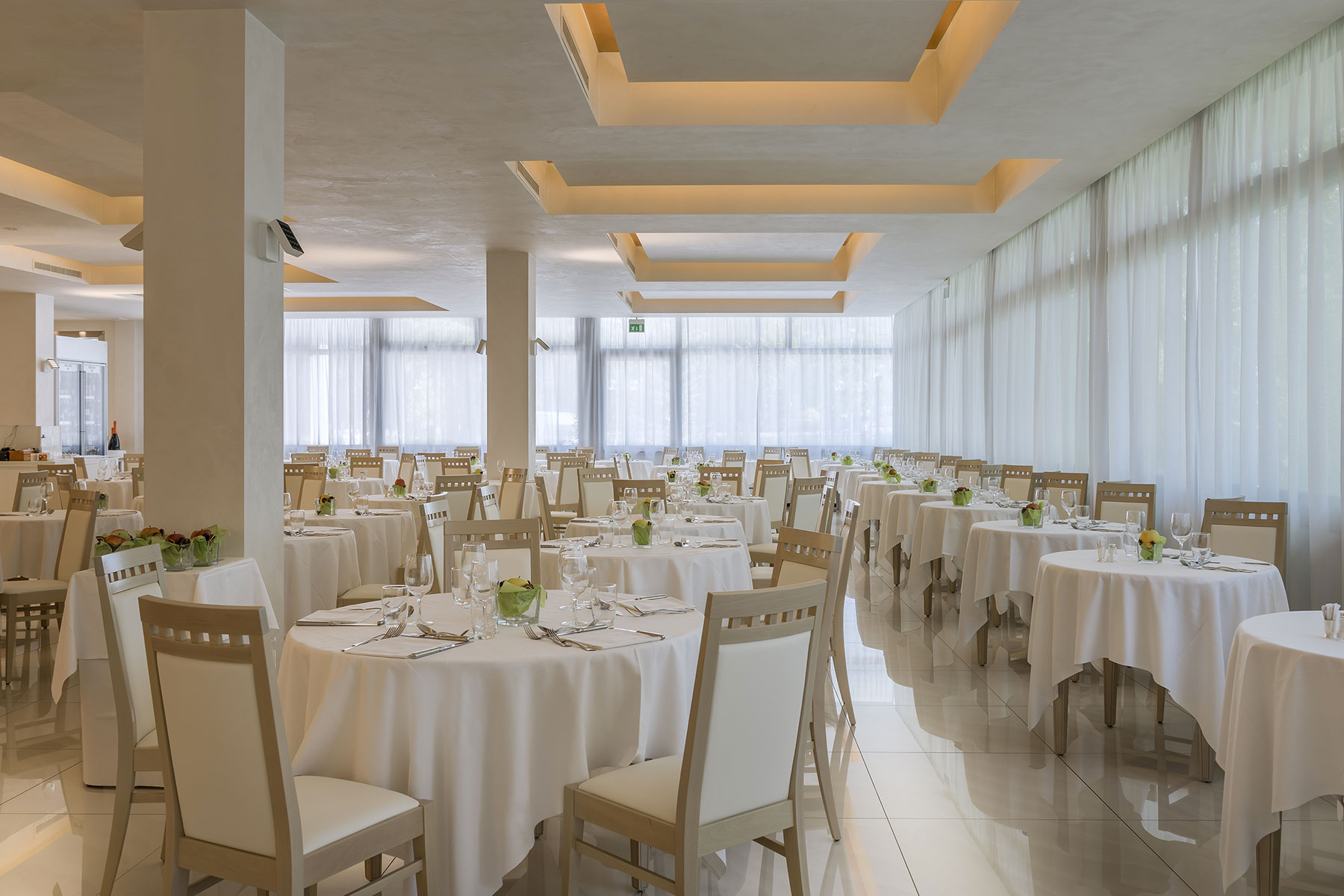 And for the youngsters? Hotel Terme Venezia has come up with a range of authentic but simplified dishes to delight even the fussiest of palates.
VIEW OUR MENU
---
Visit the dedicated section to browse the menus of the Rialto restaurant, the Laguna Bistro and the Bar Salotto 42.
There you will also find the packages (complete with price lists)for your wellbeing and relaxation that we offer at our spa centre, and you can even see how busy our facilities are at any given time.
Start making the most of your stay right now.
VIEW THE MENU
"Lido di Venezia" bistro
Mouthwatering dishes and authentic flavours
---
The ideal place in which to sip a poolside cocktail or aperitif, or to enjoy a quick, tasty snack – perhaps a fruit or vegetable smoothie or a delicious salad.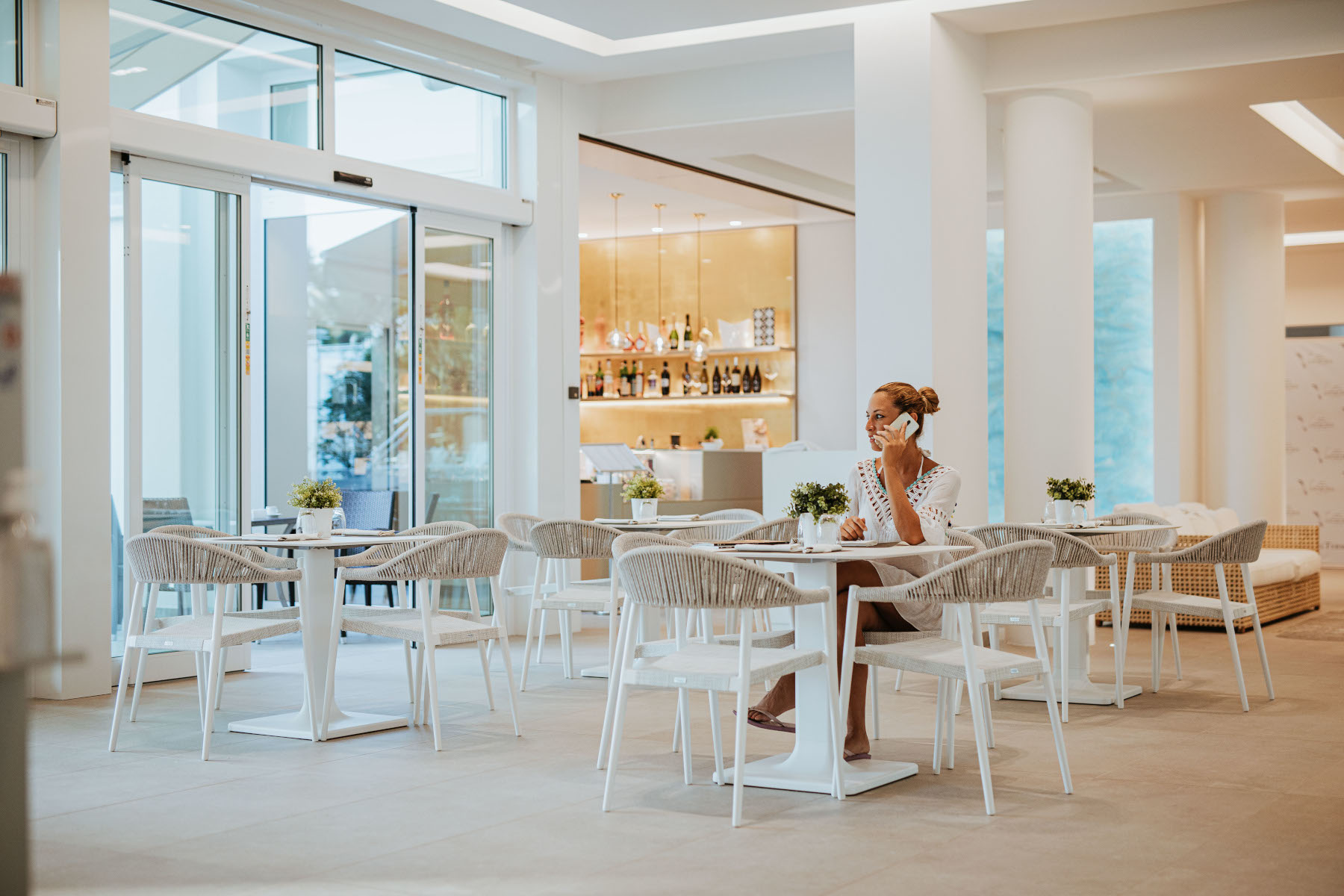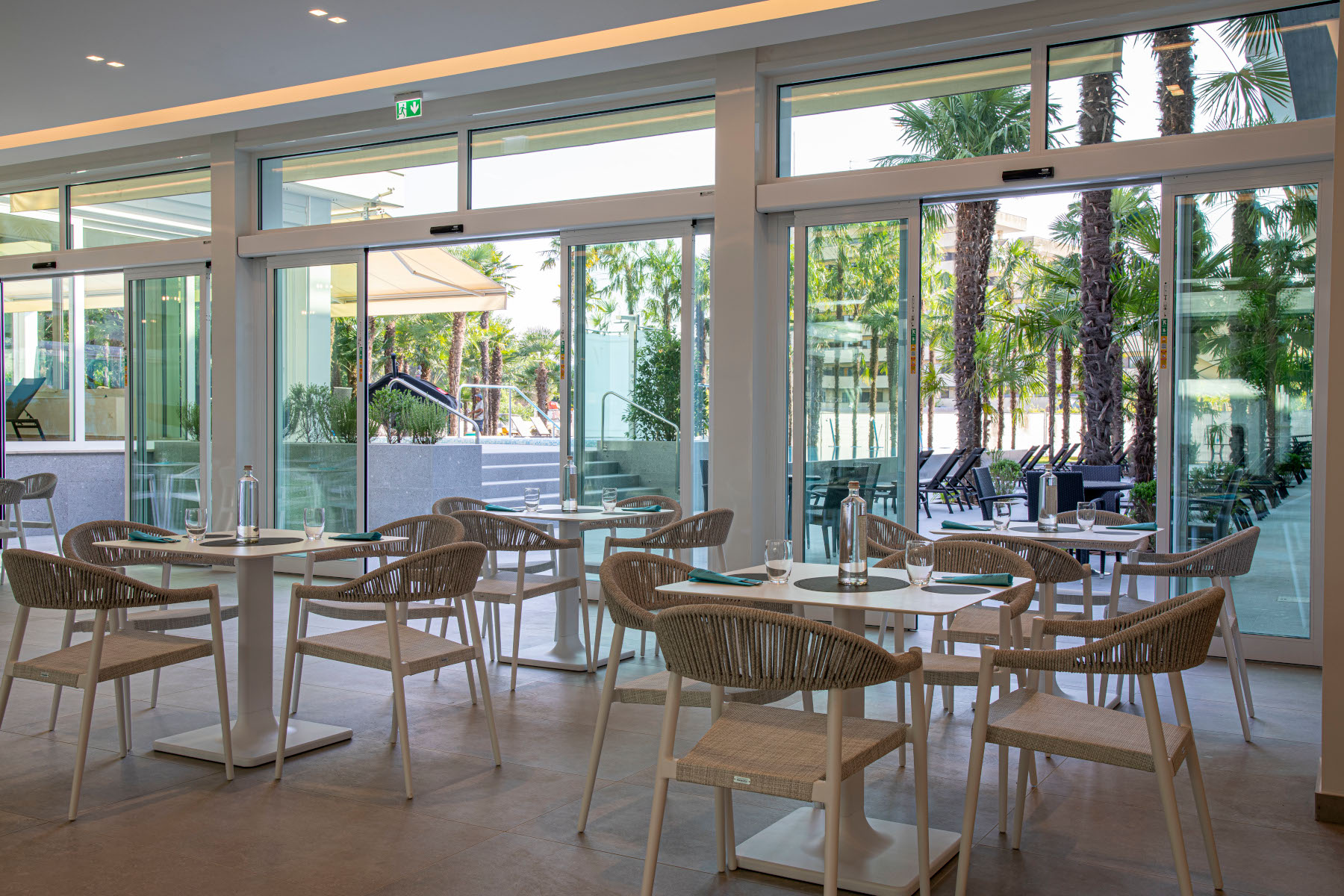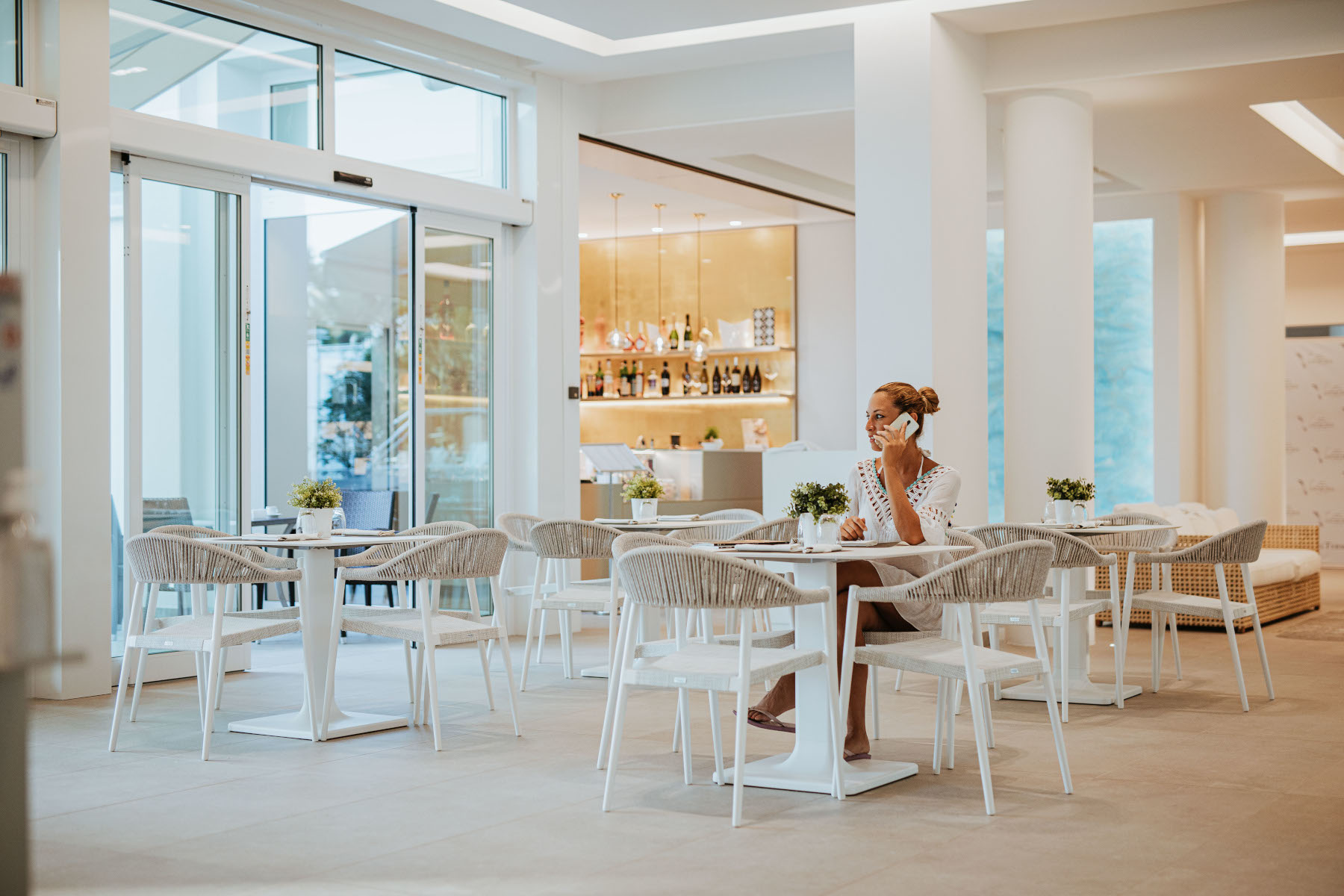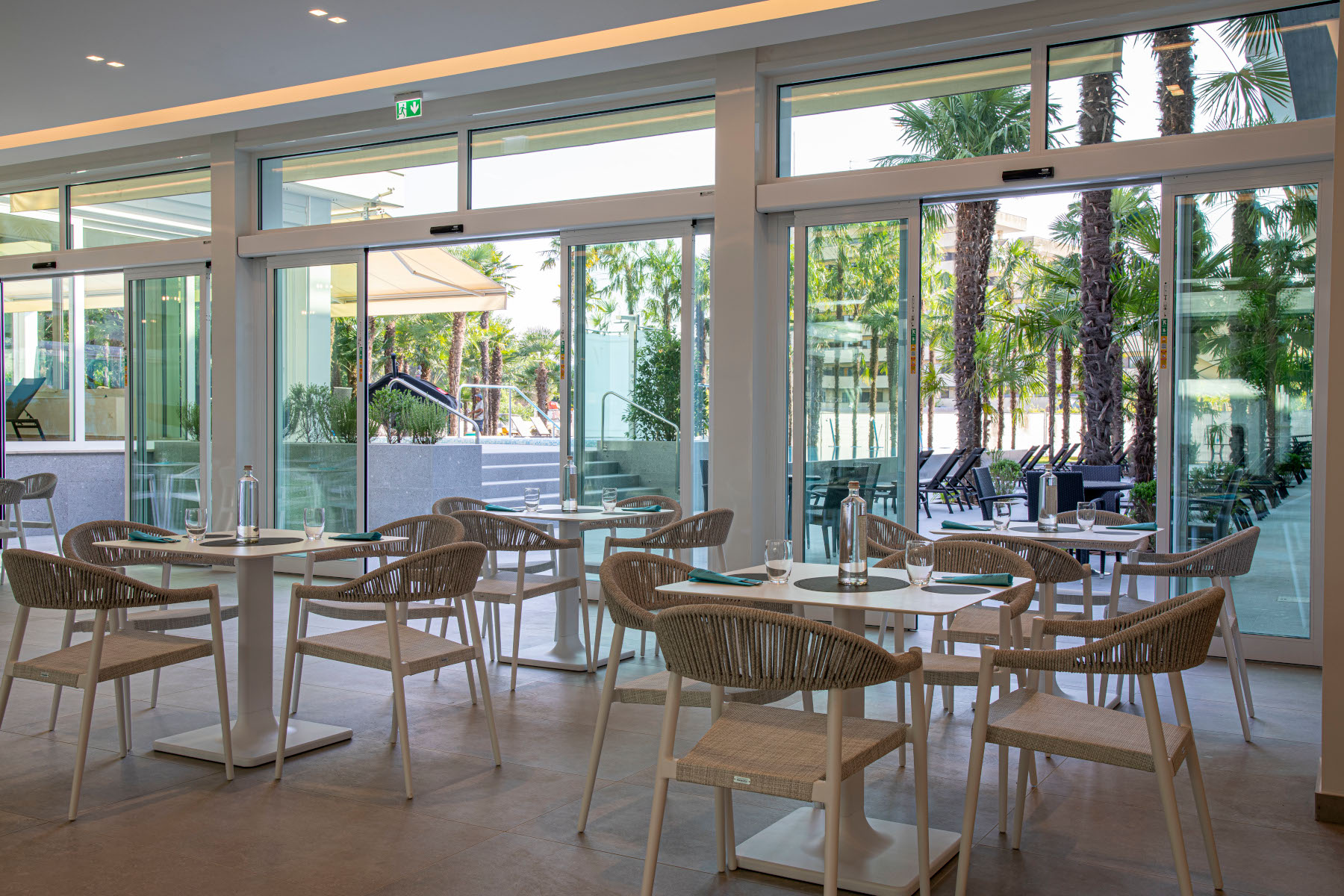 "Salotto 24" bar
Drinks and cocktails in an elegant atmosphere
---
After dinner, you have numerous options for getting together and relaxing. In the bar area, you will find our barman, who will use all his skill and creativity to prepare his specialities for you.
You can spend your time in the company of the hotel's other guests, sampling local wines, sipping on famous international drinks or even savouring a fragrant cocktail.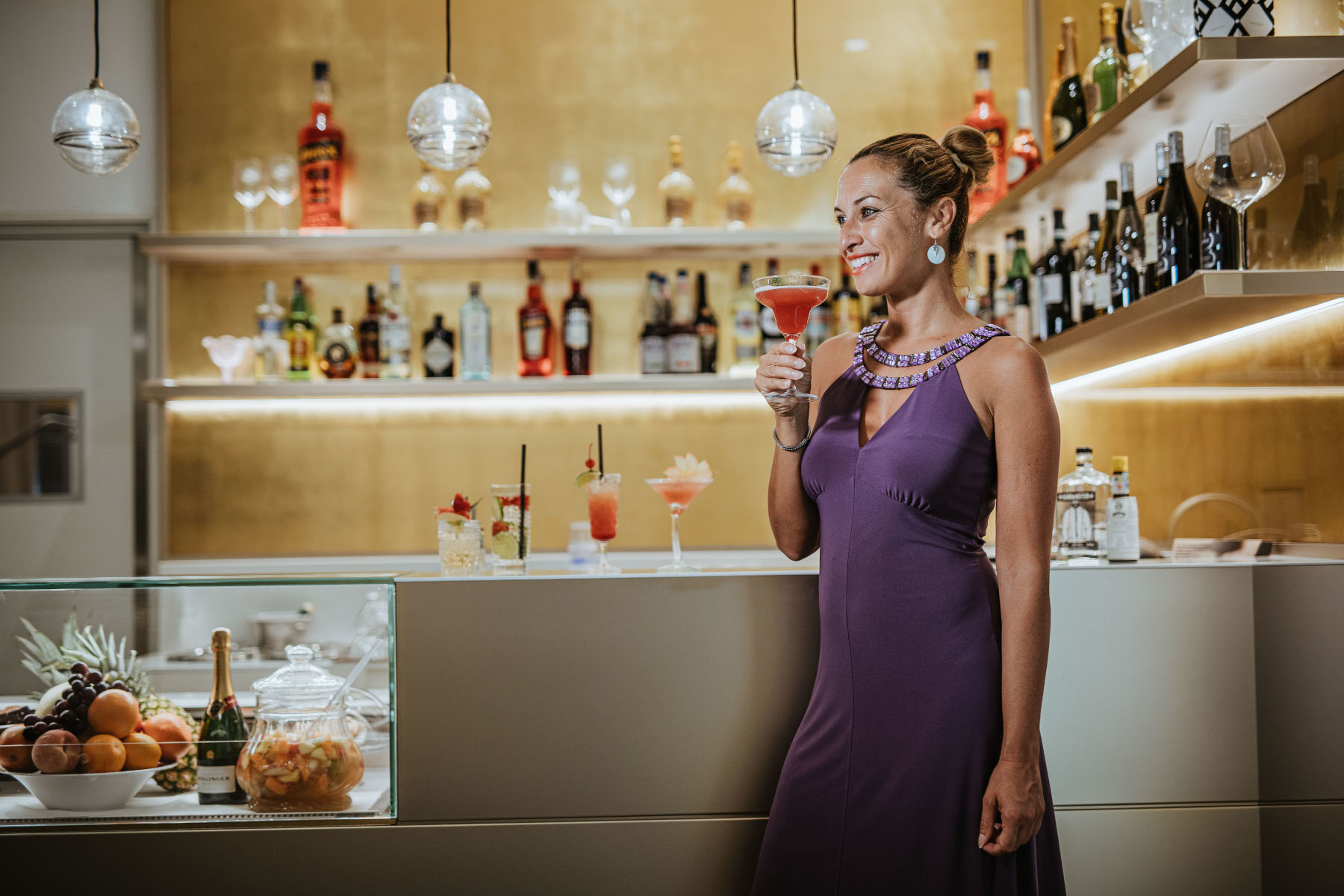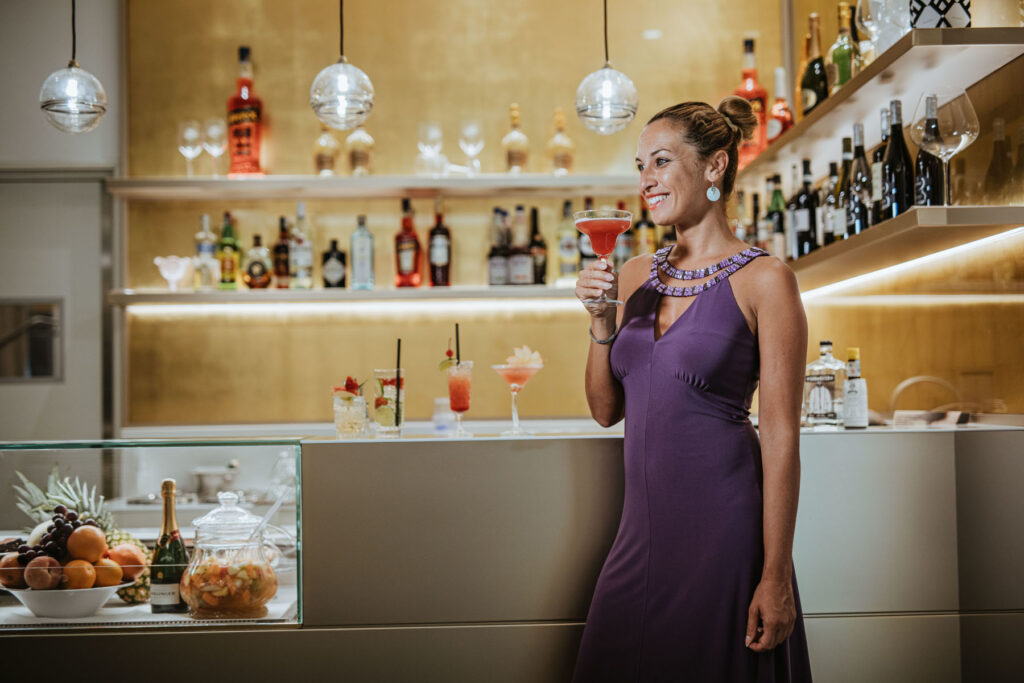 DISCOVER THE OFFERS RESERVED FOR YOU